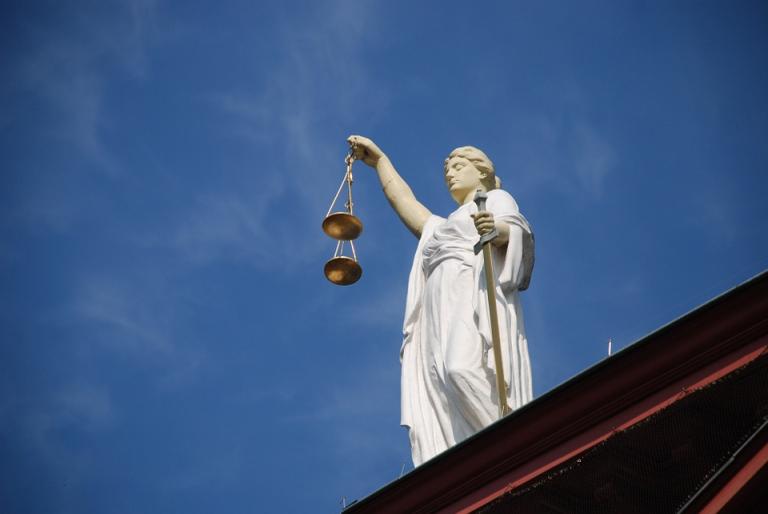 On May 16, 2016, the Supreme Court unanimously handed a victory to the Little Sisters of the Poor. Now, let's be clear, the Court emphasized that they are not ruling on the merits of the case. Instead, they went out of their way to convince that they are interested in simultaneously preserving religious liberties (and the right of Conscience) as well as providing unfettered access to Obamacare approved contraception/abortifacients. Seems like a draw, right?
Wrong.
True, the Supreme Court handed the Little Sisters of the Poor (and all of their co-plaintiffs) back to the lower courts, but here is what else they did. First, the Court creatively called on the government and the Little Sisters to consider ways in which the needs of Conscience and contraceptive access could be preserved. This, in fact, forced the government to honestly admit there were less restrictive means to provide contraceptive coverage without violating Conscience (along the lines provided to hundreds of thousands of other individuals who were grandfathered into the Obamacare plan such as the employees of ExxonMobil, Chevron, Visa Inc. and PepsiCo.). Next, they vacated the lower court rulings, thus requiring those courts to give the Little Sisters a fresh look (and one which the lower courts must anticipate the Supreme Court's disapproval if not demonstrating a new approach). Finally and most importantly, the Supreme Court prohibited the federal government from "imposing taxes or penalties" on the Little Sisters should they fail to provide the relevant notice of refusal of contraceptive/abortifacient coverage. This was the very dispute which originally spawned the entire case.
President Obama, implying this result was accepted and desirable all along, observed, "The practical effect right now is that women will still continue to be able to get contraception, if they are getting health insurance. And we are properly accommodating religious institutions who have objections to contraception."
Hmm.
Nonetheless, while congratulations pour in from various supporters for the Little Sisters of the Poor (& co-petitioners David Zubek, Priests For Life, the Washington's Archbishop Wuerl, East Texas Baptist University, Southern Nazarene University, and Geneva College), it was one man in particular whose singular praise for the Little Sisters struck me.
On May 12, 2016, four days before the Supreme Court decision, the Becket Fund for Religious Liberty awarded the Canterbury Medal to Armando Valladares. Named after Canterbury Cathedral where Thomas Becket was martyred in defense of religious liberty, the annual award honors one "who has resolutely and publicly refused to render to Caesar that which is God's." Armando Valladares suffered torture, isolation and imprisonment for twenty-two years in Fidel Castro's Cuba for refusing to support the dictator and honor his Revolution. And so Mr. Valladares would be a credible spokesman about our vital responsibility to a well-formed Conscience. In accepting the Canterbury Award, here are a few excerpts of what he had to say.
I am not an extraordinary man, and I am quite ordinary. But God chose me for something quite extraordinary.

When I was 23 years old I refused to do something that at the time seemed very small. I refused to say a few words, "I'm with Fidel." First I refused the sign on my desk at the postal office that said that, and after years of torture and watching many fellow fighters die, either in body or in spirit, I still refused to say those words.

If I just said those three words, I would have been released from prison.

My story is proof that a small act of defiance can mean everything for the friends of liberty. They did not keep me in jail for 22 years because my refusal to say three words meant nothing. In reality those three words meant everything.

For me to say those words would constitute a type of spiritual suicide. Even though my body was in prison and being tortured, my soul was free and it flourished. My jailers took everything away from me, but they could not take away my conscience or my faith.

Even when we have nothing, each person and only that person possesses the key to his or her own conscience, his or her own sacred castle. In that respect, each of us, though we may not have an earthly castle or even a house, each of us is richer than a king or queen.

The Little Sisters of the Poor know this. They may be called the Little Sisters of the Poor, and yet they are rich in that they live out their conscience, which no government bureaucrat can invade. They know what my body knows after 22 years of cruel torture: that if they sign the form, the government demands they will be violating their conscience and would commit spiritual suicide. If they did this they would forfeit the true and only wealth they have in abandoning the castle of their consciences.

And so I salute the Little Sisters of the Poor for their seemingly small act of defiance!

I am here to tell you that every little act counts. No man or woman is too small or simple to be called to bear witness to the truth. I'm here to remind you that each of you possesses great wealth in the sacred domain of your conscience. And I'm here to tell you that each of you is called to stay true. I am also here to tell you that when you make that choice, from that moment forward, even if you are naked, in solitary confinement for 8 years, you are never alone because God is there with you.

For many of you, particularly the young people, it may seem I come from a faraway land from a long time ago. Young friends, you may not be taken away at gunpoint, as I was for staying true to my conscience, but there are many other ways to take you away and to imprison your body and your mind. There are many ways you can be silenced, in your schools, your universities, in your workplace.

I warn you: Just as there is a very short distance between the US and Cuba, there is a very short distance between a democracy and a dictatorship where the government gets to decide what to do, how to think, and how to live. And sometimes your freedom is not taken away at gunpoint but instead it is done one piece of paper at a time, one seemingly meaningless rule at a time, one small silencing at a time. Never allow the government–or anyone else–to tell you what you can or cannot believe or what you can and cannot say or what your conscience tells you to have to do or not do.
Just sign that slip of paper…it would be so easy. No court fees, continue your work. What's the big deal? Just say the three words…it's not that hard. No torture, imprisonment, isolation. Is that so wrong?
Well, yes. Yes, it is a big deal. Yes, it is wrong. Perhaps even spiritual suicide…
Thank you, Little Sisters of the Poor (and co-petitioners). Thank you, Armando Valladares. Thank you Becket Fund and Alliance Defending Freedom.
Thank you for reminding us that Conscience matters.
Carry on, Sisters…
————————————
Photo Credit: Pixabay
For more, read Frank Weathers' great piece here