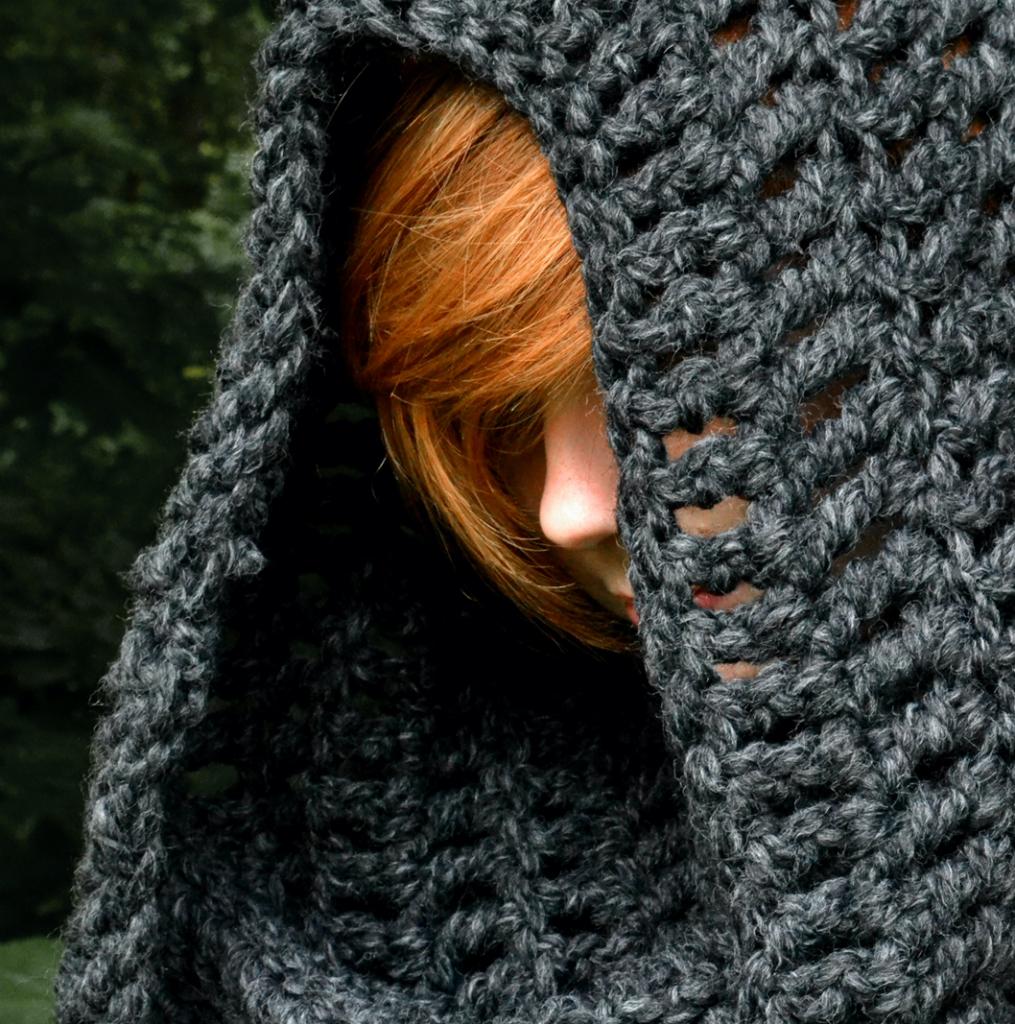 I am a fan of Game of Thrones, and as such I'm frequently reminded that winter is just around the corner. Beyond that, I'm beginning to feel that turn of the wheel – darker days are coming. It's easy to forget when the days are warm, and the trees are green, and I've only just been tempted to consider whether I'm too old to get by with cut-offs on a summer's day (the answer – yes); but it's there. The darkness looming like days end.
As such I was inspired to pull out my hook and some super chunky wool yarn and start working on a pattern idea for a hooded cowl. It's very very beginner friendly, a great way to work a little knot magic into something for practical use, and I hope you'll give it a try. Make one for yourself, and perhaps one to donate to someone in need of a little warmth. 
---
Winter Cowl Pattern
Materials:
3 Skeins Super Bulky Yarn (200 yds) – I used Lion Brand Wool-Ease Thick and Quick in "Charcoal"

Size  N15  crochet hook (I used a Boye brand hook)

Darning needle

Scissors
Pattern:
Using your size P-15 crochet hook, chain 45 stitches.

Straighten out your chain stitches so there are no twists, and slip stitch into the first chain stitch to form a circle.

Row 1 : Chain 3. Counts as first triple crochet. *Triple crochet into the next chain stitch, and into each stitch after.* Repeat ** until the end of the row. When you reach the end of row, slip stitch into the top of the chain 3 to join your stitches in a circle. Turn your work around.

Rows 2 – 15 : Repeat Row 1. Remember to turn your work after each row.

Bind off, cut a yarn tail, and weave-in the ends.

I can't wait to see photos if you try it. Happy crocheting!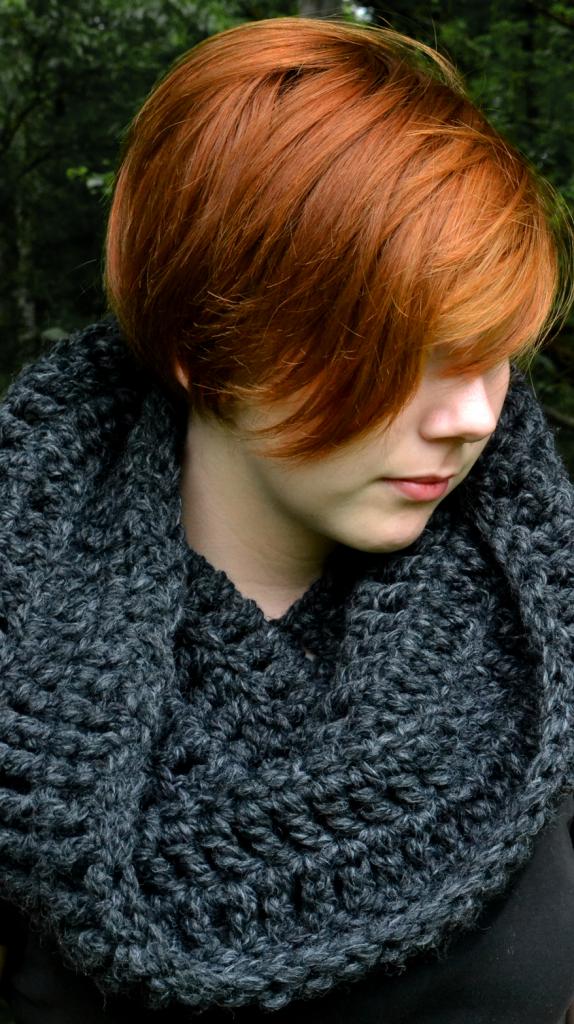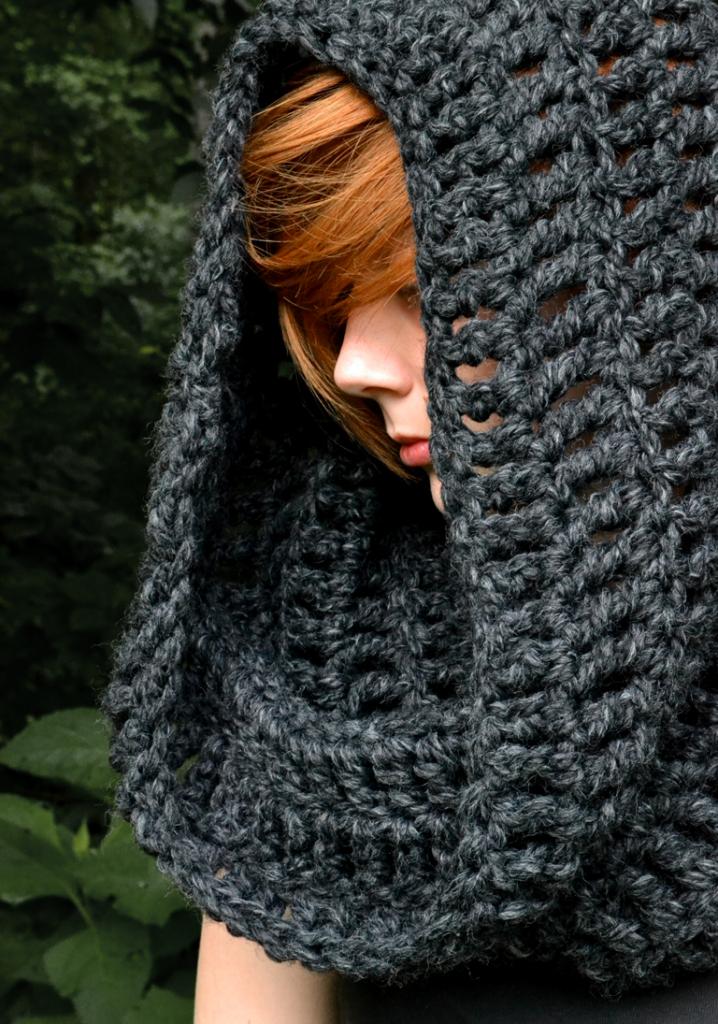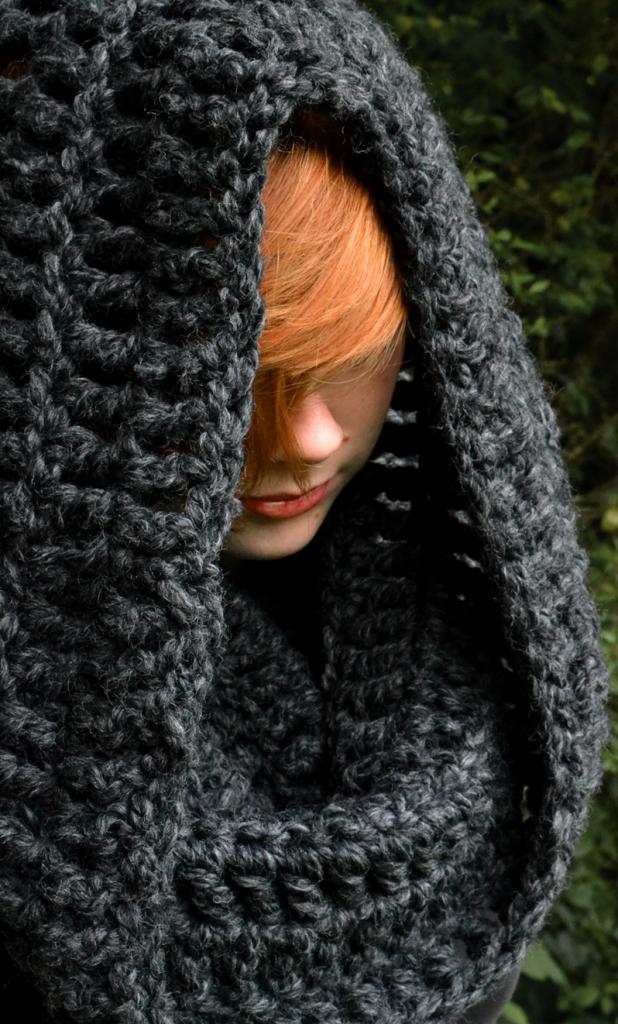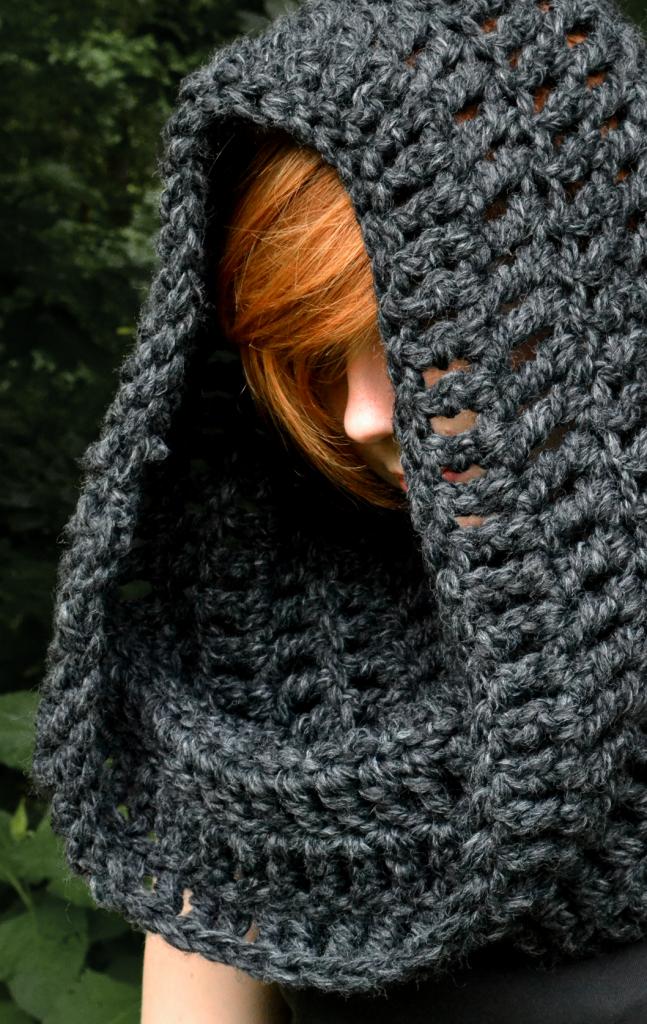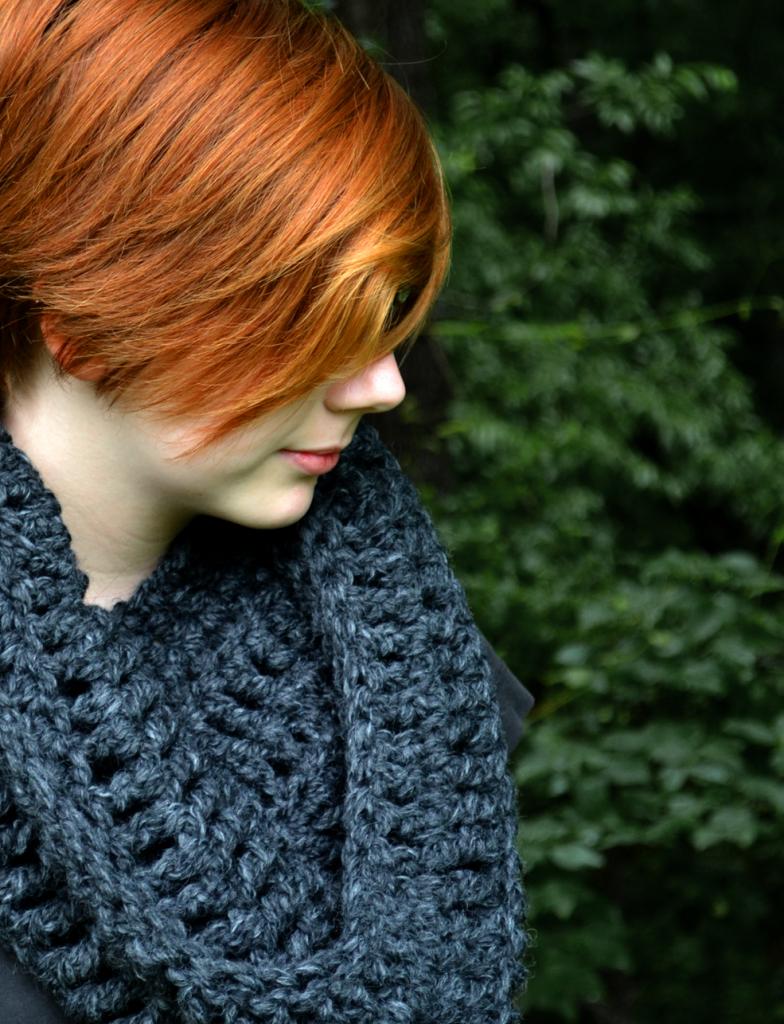 *Thank you to Joe for the lovely photographs, and to Rain for modeling my crocheted handiwork. Additionally, if you enjoy crocheting and knitting, I'd like to take this opportunity to point you toward Project Linus, a wonderful program that gets handcrafted baby blankets from volunteers like you, into the hands of premature infants in neonatal wards all over the United States. My own twins received blankets from this program when they were born prematurely, and they are now treasured keepsakes.