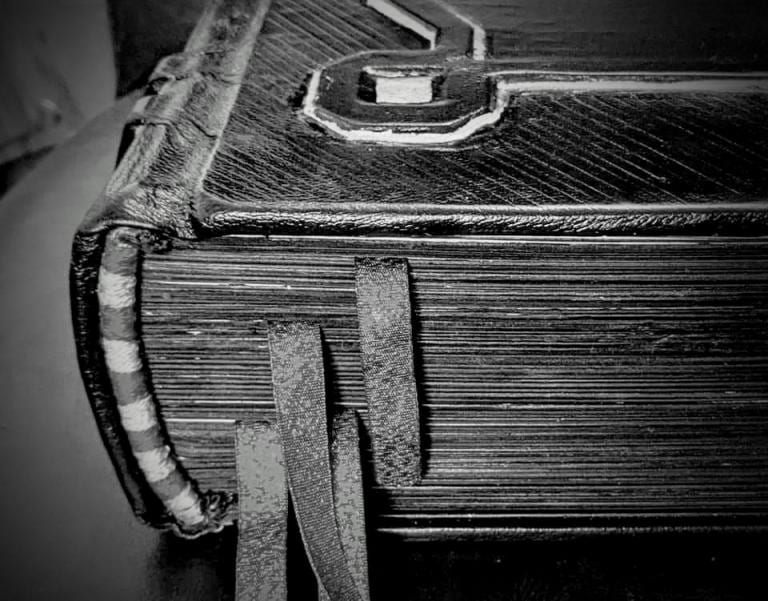 Nickie-ben Deil Morgenstern of Morningstar Books (whom I recently featured in "The Witchies, and other Shiny Things")is a fellow Necromancer and the best bookbinder you never heard of. He tells me that his creations are less books, and more "spirit vessels that look like books" and that he considers them all unique individuals created in the way that one might create a servitor. The end result? Something utterly unique. I'm so in love with his process that we're sitting down virtually today to talk about his book making process and what drew him to the art.
So what really got you interested in the art of book making?
Books have always been something very special to me. Even more so when they are blank. The pages beg to be filled. The potential of inkwells, notebooks, and blank journals is astounding. They are both exciting and a bit intimidating. Gods know, I am not the only one hoarding blank journals, waiting for the "special content" that is meant to be written in them, dreading the "first mistake."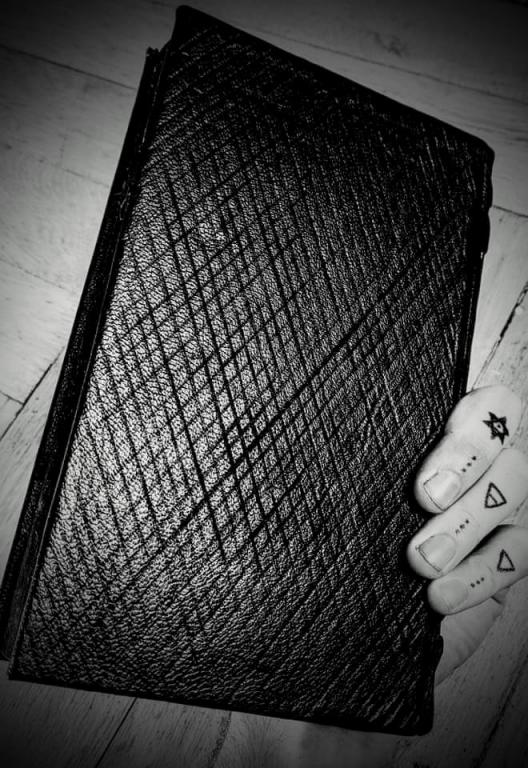 That's so true for me as well. I have a small mountain of books I adore but am not certain exactly what I want them to be, and often, the fear of making a "mistake" in them keeps me from even starting.
I feel like over time personal journals, and especially magical manuscripts, develop a spirit of their own. At least for me. They start showing a very distinct personality, along with preferences and dislikes.
How would you say that ties into your magical practice?
Being a member of a tradition in which specific texts have to be copied by hand, I went out to find "the perfect book" into which I would copy these. None of the available options felt right or pleased my aesthetic needs.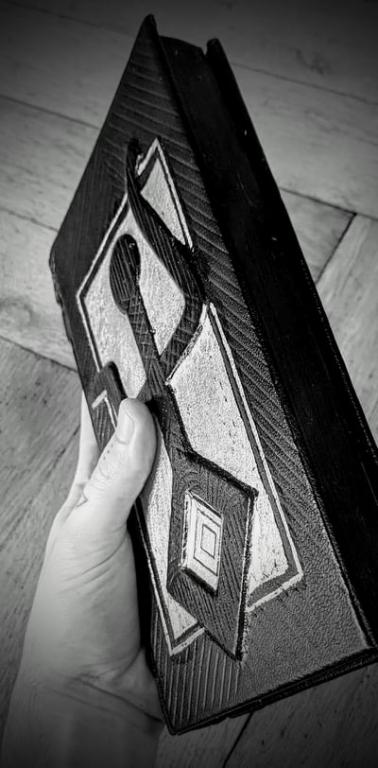 Being from that very same tradition, that struggle is all too familiar to me.
So I decided to learn how to bind my own books. My process is very similar to what one would encounter when creating specific thought-forms or servitors. But it's more than "making something up from scratch."
How so?
I decide not only how many pages I want it to have and what it will look like in the end, but also how durable I want to be and what "special powers"/properties I want it to have. These decisions tell me what kind of material I will be using to create it.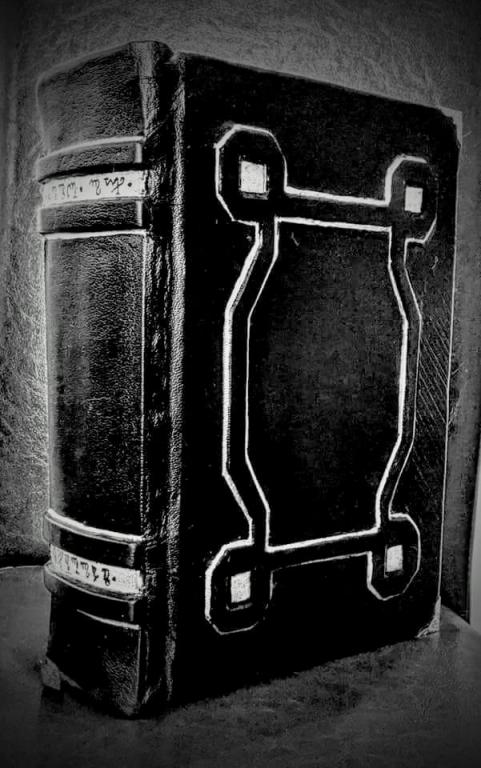 Oh that's interesting.
The texture, color, weight and provenance of the paper.
The fibers that will form the thread that will bind the pages into signatures.
The material I will use to form the books future spine.
The choice of adhesive that will bond my creation.
The material that will give my book it's skin, and if I am using actual skin (leather) to cover it, the being that it used to belong. Offerings are made to all sources.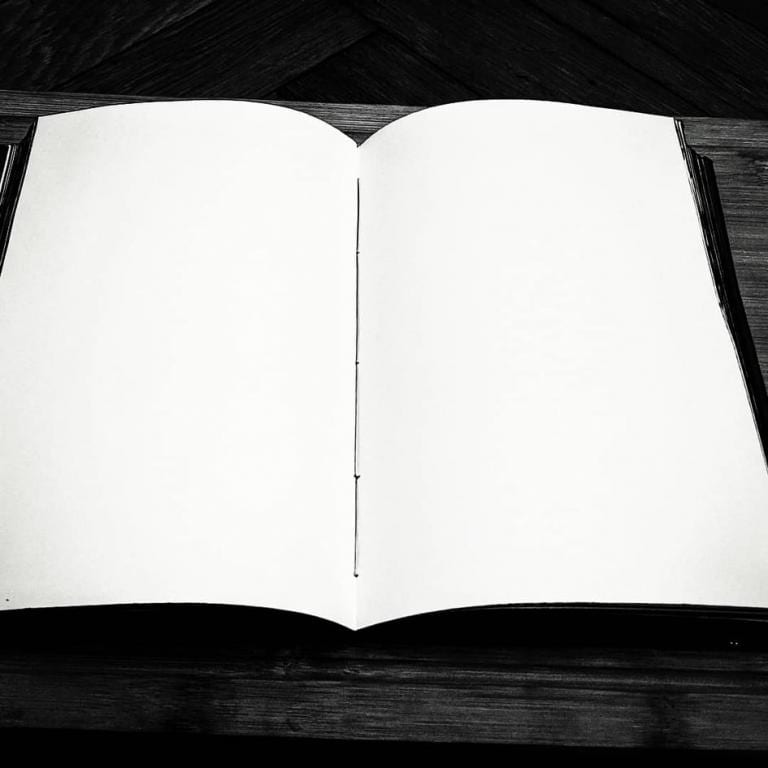 So it's very much like building a body?
To be honest, my books are not mere books, but rather spirit-vessels that look like books.
I have to be honest, I really love that about your pieces. How would you say you make peace with the spirits that you invite into your work? As a Necromantrix myself, I'm always so conscious of the relationships I'm forming with spirits.
They are asked if they agree to the project at hand, and swayed into a working relationship. Sometimes they agree and decide to stay. Others agree to the project but depart. Others disagree, so I have to look for alternatives.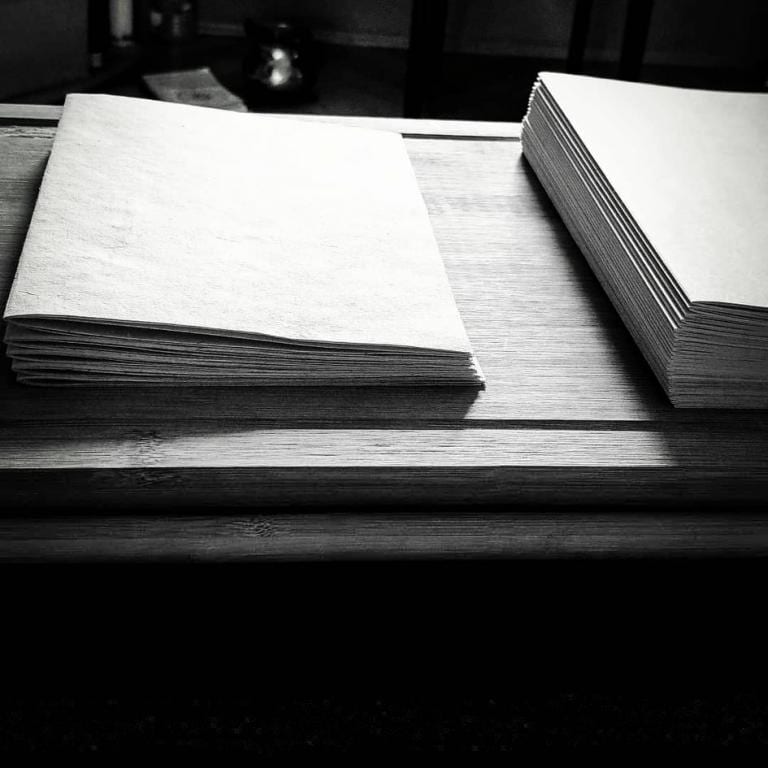 That's not unlike how I approach bone for my osteomancy and talisman projects – I've probably buried double as many items as have agreed to work with me. It's really interesting though how spirits in projects like that can alter what you're doing through their input, or really change somethings purpose or meaning.
I have had book-projects in which the parts being used informed me about modifications I have to make to my initial plan, if I want them to agree to the project. I have had book-projects that, after completion, want to stay empty. They know they want to work with me, but also know that I am yet to discover what I will be writing in them. In a sense they are teachers, waiting for me to be ready for the lessons they will help me learn.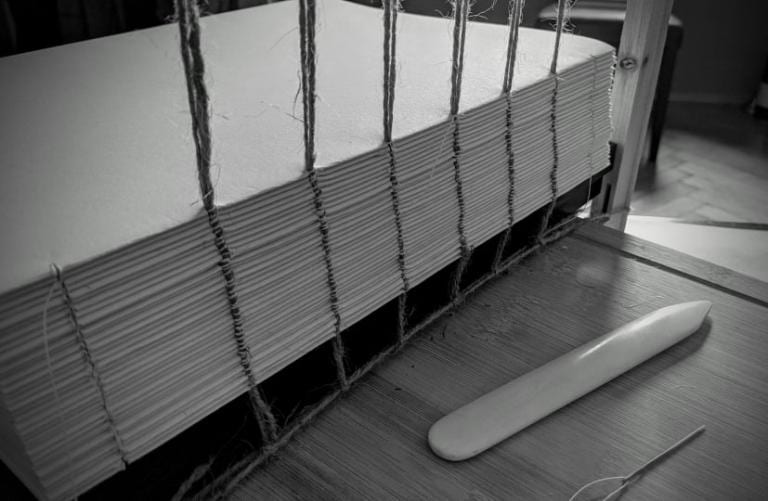 That's really wonderful though. The idea of these empty vessels waiting for you to be in a place of knowledge that's appropriate for filling them. Sort of an unspoken promise in blank pages. Is there any last thing you might want to say about how working with book creation has affected you as a practitioner?
Just that being able to bind and rebind my own books, has not only made me appreciate all the books I already own more. It made the cliche of whispering magical tomes a reality for me. My spirituality is ripe with spiritual beings and making my own books has allowed me to lend my hand to the creative powers that fashion bodies for unseen beings.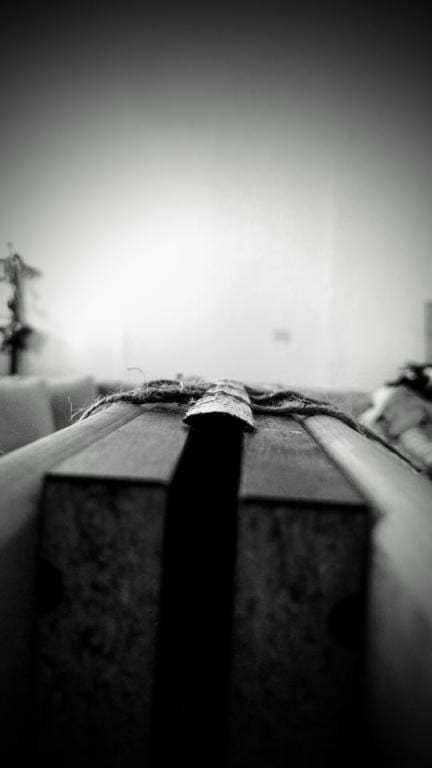 ---
Nickie-ben, thank you so much for your time, and for the lovely photographs you've provided for my readers to view. Keep up the good work and I absolutely look forward to adding one of your creations to my home in the near future.
For more information about Morningstar Books, click here.