Resurrecting Venus: Embrace Your Feminine Power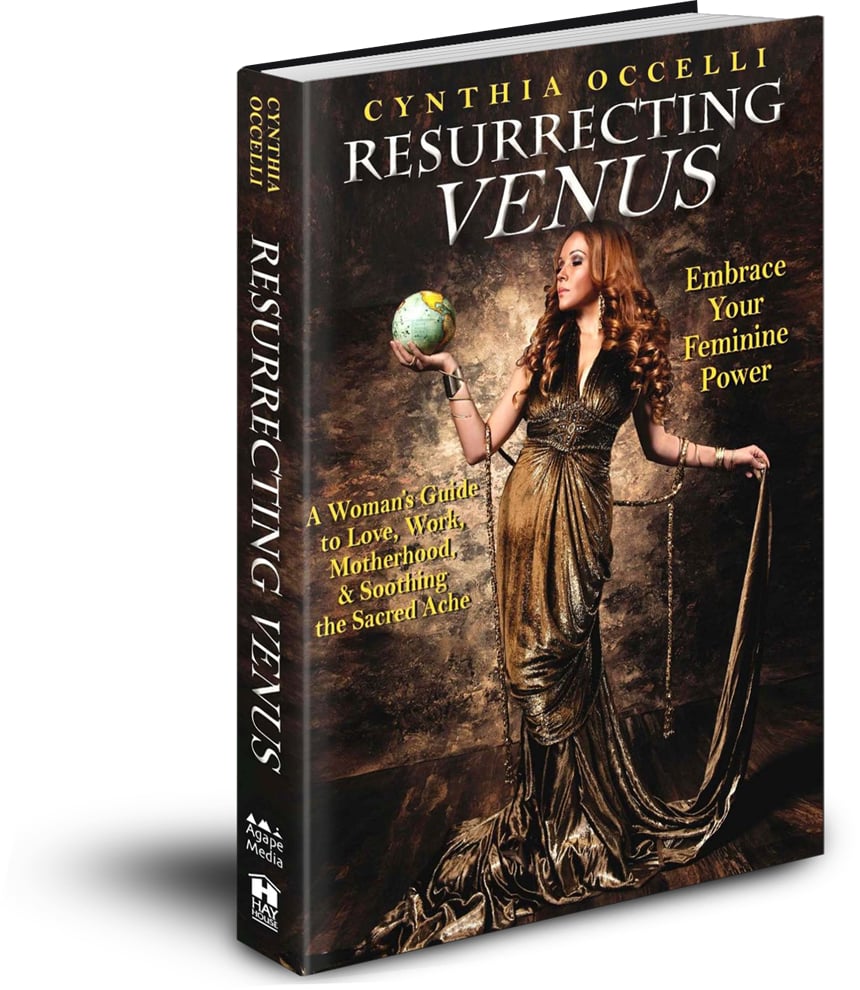 by Cynthia Occelli
Copyright: 2012
Publisher: Agape Media/Hay House
Summary:
Ladies, have you ever attained a goal, something that was supposed to make you feel wonderful once you achieved it, and still, you felt incomplete? Do you long for something that you can't even describe? Do you ever find yourself in the midst of "having it all" and feel like something is still missing and whatever it is, you ache for it?
This ache is a sacred ache. It is a calling from your true self imploring you to let go and live your purpose –to express the gifts you were created to live. No dream is given without the means to achieve it.
Our Creator infused women with femininity–a plethora of inherent strengths tailored to support and nurture our expression. It gestates our deepest desires, translating energies into manifested form and ensuring viability in the physical world.
In Resurrecting Venus, author, mother, speaker, and blogger, Cynthia Occelli, explores what it means to heed the call of your heart and embrace femininity in today's world. Harmony, peace and blissful growth are constants in a life lived from and guided by our feminine essence. Here, the ache of the unfulfilled feminine heart subsides.  Joyful living, passionate romance, a strengthened sisterhood, fulfilling work, and true beauty result. With Source, our true self, and femininity aligned, all things are possible. This is where the life women were created to live begins.