"Mom, what is this; a spider bite?"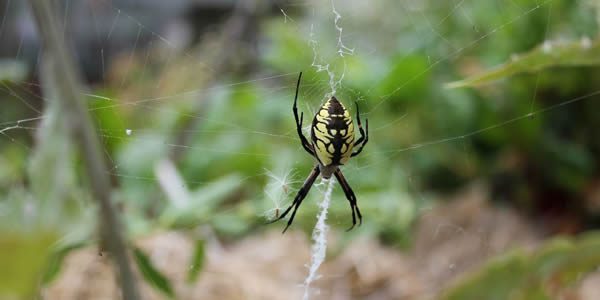 Two little punctures punctuated by tiny spots of blood. An inch or so down the arm, there was another pair. Time to find the plantain growing in the lawn! Now, take this as just my personal home remedy, but I have done a little study and used myself as a Guinea pig for traditional cures. I am sure of my botany, and know this plant well. After all, I planted it in the yard. The following is just what has worked for me, and my family. It may not work for you. But, I hate spider bites, and if you do too, this may help.
First you need to find the broad leaf plantain (Plantago major); the narrow leaved variety will also work. If you shun the use of herbicides in your lawn (or "mow-able meadow") it may be easily recognized as a broad leaf weed. It's usefulness so contagious, it arrived in North America with immigrants from England.
Since my garden here tends to thrive on benign neglect, the plantain population in my meadow is quite large. It has even invaded the planting beds, and as it is such a helpful plant, frankly, I do not care. Some may even think it a pretty plant, as I do, but that may be mere convenience on my part.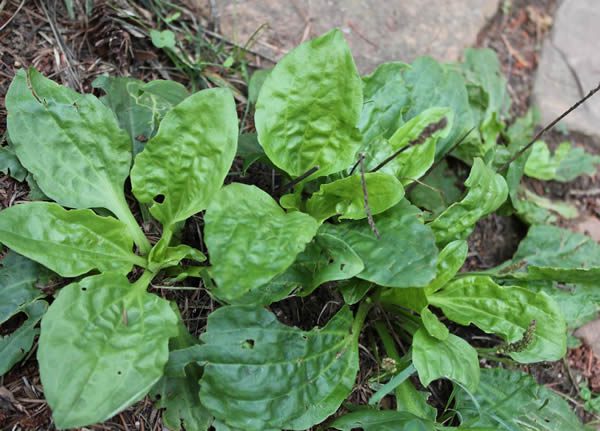 Once you have found the plant, you will want to make a old-fashioned poultice and apply it to the bug bite. Here is how it's done:
Find the right plant, then pick a tender young leaf without any blemish.
Wash the leaf with cold water.
Pour a glass of water for yourself, to use later.
Open a large Band-aid style bandage, exposing the pad portion
Without swallowing, chew the leaf up
Place the poultice–yes, the chewed up leaf–directly on the bite
Place the Band-aid over the poultice, securing the edges so none falls out.
Rinse your mouth out if you don't like the taste. Plantain is edible, but I appreciate having a glass of water handy at this point in the process.
Change this dressing twice in twelve hours if it is a very bad bite indeed, and never hesitate to see your local vet … err … doctor if you have a real emergency.
The knowledge presented here is from my own study, but to corroborate it is this article from Wikipedia.
The plant cultivates easily from seed, scattered in any likely place — just in case you do not find it already waiting to serve you in the garden.
---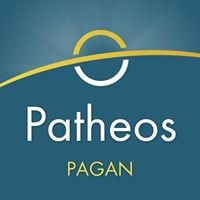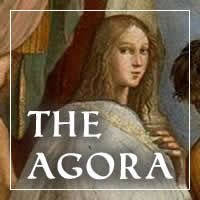 Adventures in Wortcunning is published on alternate Fridays. Subscribe via RSS or e-mail.
Please use the links to the right to keep on top of activities here on the Agora as well as across the entire Patheos Pagan channel.