Greetings, and welcome back to Wyrd Words. Keeping the Thor in Thursdays, here on Agora!
Prayer is one of those contentious topics in the Heathen community that often stirs up more trouble than good. A lot of Heathens don't believe in praying at all, while others prefer almost liturgical forms of worship. Most of the time this isn't a big issue simply because it's mostly a matter of personal practice than community ritual, but it can still spark quite heated debates when brought up in open forums.
That being said, since I started my mailing list nearly 2 years ago one of the most common requests I've received is for 'Heathen Prayers' to specific deities. Despite the fact that I've never prayed much myself, a lot of the people who follow my work here and on facebook really seemed to want some kind of devotional that they could share with their friends. So, in the spirit of community service, here are the top six deities requested (in order) so far.
[Editor's Note:  I've put the text of Alyxander's payers in the "alt text" of the images he shared above.  If you are visiting the page an unable to read or hear them, please let me know in the comments below and I'll see what I can do to make sure they're more accessible.  Thanks!]
---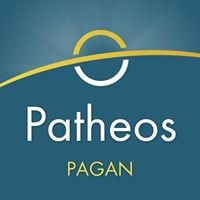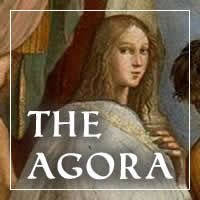 Wyrd Words is published on alternate Thursdays. Subscribe via RSS or e-mail!
Please use the links to the right to keep on top of activities here on the Agora as well as across the entire Patheos Pagan channel.