Clergy work really does come in all shapes and sizes. Sometimes it is emotional one-on-one work with a member of one's congregation; sometimes it is ecstatic trancework with one's deity; sometimes it is physically tidying up after an event (those chairs and tables don't stack themselves); and sometimes it is blogging. And sometimes it's just opening up to one's deity and asking, "What's next?"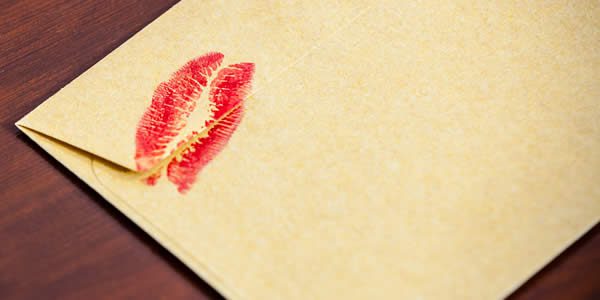 One example of the "What's next?" is my "Love Notes From Freya" project. The Love Notes project is a channeling project I started in February 2014 and continued on and off, in one form or another, for about a year and a half. It was started as a group project with several other Freya priestesses for PantheaCon of that year. After Con, my Goddess encouraged me to continue it on my blog, Freya: The Gold Thread. Though I no longer channel the Love Notes — Laine from Pagan Church Lady and The Lady's Quill column here on the Agora has taken that over from me — I've found that my old Love Notes still randomly pop up in peoples' feeds and searches. (They are all still on my blog, tagged "Love Notes From Freya".) Surprisingly (to me, at least), even though the  notes are now "stale", they are still having a profound affect on a lot of the people who come across them. Perhaps that's another example of priestessing work having larger and longer-lasting ramifications that what we can imagine when we implement it.
The Origin of the "Love Notes"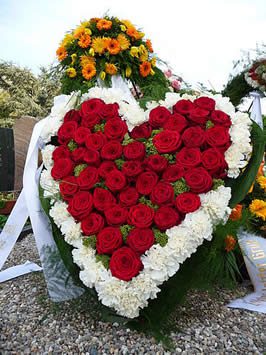 As PantheaCon (a yearly international Pagan convention held in San Jose, CA) always falls on President's Day weekend, it often includes Valentine's Day. In 2014, Valentine's Day fell on the Friday (Freya's Day) of the Con. That also happened to be the day that I was leading a public blot for Her. This was not long after my initiation with Her, and before my official public dedication to Her. I had been feeling strongly pushed to somehow share the love I felt from Her love with others, but I had no real clue how to do so. So, driving home from a Heathen event one night, I decided to ask her. Our conversation went something like this:
Me: Hey Freya, what kind of things do you want me to do for you at Con this year?

Freya: (Images of sparkly gold love being sent out to lots of people; the word "messages" being repeated over and over)

Me: Um, okay…. how should I go about doing that? Have anything particular in mind?

Her: (Images of me and others handing them out)

Me: Okay, what should they say? What is the purpose behind them?

Her: (barrage of words/feelings such as love, beauty, acceptance, joy, intense passion, sweet nothings, courage to love one's self, etc.)
That's all I had to go on. Luckily, being a former teacher, I've had a lot of practice translating inspiration into something tangible, inexpensive, and easily mass-produced. However, I felt strongly that these still had to be spiritual gifts — a gift from Freya — not just some hokey knickknack that people would toss as soon as Con was over. On the way home that night in early February, I stopped at a drug store. As soon as I walked into the store, covered, as it was, from floor to ceiling in pink and red, it hit me–Valentines! I went through several iterations on this theme, and got together with several other Freyaspeople to channel around a hundred Freya-inspired notes. At Con, I handed them out–first at the Freya's Blot, and then randomly to people I ran into.  Everyone choose their own notes blindly. I had no idea how it all would fly; I just hoped people would be open to it.
As it turned out, 95% of the people whom I approached loved it. For many, their messages were eerily spot-on. For several, it really was as if Freya had come down in person and given them exactly the message they needed to hear. I acted as Her representative here in the mundane world, and I got to be present and hold space for whatever emotions or responses Her note brought on. (When that happened, it was very cool, because yay! it was useful! Though it was also a tad disconcerting to be treated as if I actually was Her.) That's when it hit me that this project that I was doing was priestessing work, not just some cutesy thing I felt inspired to do.
The initial project was a success. People received their bits of love from Freya, as per Her request, and I received a lot of practice being a gythia and a stand-in for Freya for random people whose messages hit really close to home. It was unexpectedly satisfying and rewarding. I organized the Notes again for last year's Con, and I'm planning on doing it again at this year's Con as well.
Love Notes from Freya: the blog version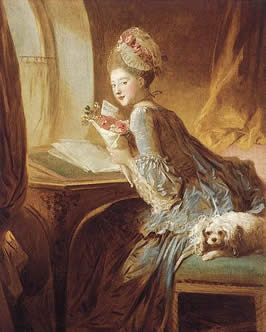 After that first Con, I found I had a few Notes left over, so I posted them on my blog, one a day. Once those were gone, I felt that I somehow needed to continue that service. So, for almost a year and a half, sometimes on a daily basis, I went and connected with Freya to see if She had any messages to deliver through me. Some of the messages I received from Her during this time were sweet–"You're gorgeous, honey! Know that you are loved"; straightforward–"You deserve to get laid by someone who worships you. Go out and find him!"; serious–"Everyone deserves a chance to love and be loved. There is gold in even the darkest heart, if you know where to look. Pray to me for guidance if you have run out of trust and faith" ; short–"Dance!"; and pragmatic–"A marriage is what you make of it". Some days, I felt the Note was clearly aimed at me, though even then I would often find out after posting that it was also exactly what someone else needed to hear.
It wasn't all happy and rewarding, however. Some days channeling the Notes left me emotionally ragged. Some days, getting any message was like pulling teeth; some days, there were no Notes at all. Some days, even if I knew there was a message waiting, I was just not interested in being a channel that day. I never really knew what I was going to get when I logged in, or how the message or process would affect me that day (much less ,how it would affect those who read the Notes on my blog).
"Love Notes from <fill in the blank>"
I was tickled to find out that these Love Notes from Freya had also inspired priests of other deities to get on the phone with their Gods and channel some messages of their own. At one point, people were channeling "Love Notes from Odin", "Love Notes from Hermes", "Love Notes from Cernunnos", and, in jest, "Loki says… (Love Notes from Loki)". As you may guess, the messages, and often the tone, varied pretty greatly between deities. One of my favorite examples of this was the day when another deity unexpectedly popped in and commandeered one of Freya's Love Notes. (I jokingly call it "stealing the mic".) I was about half-way through typing up a note that began, "Lay down on a field. Lay as if you are dying…." when I realized that this particular Note didn't really sound nor feel like a Freya message. (It wasn't. Odin had things to say that day, instead, and apparently all of His other channels were busy.)
On a personal level, the practice of writing these notes really deepened my relationship with Her, increased my channeling abilities, got me connecting with Her and blogging regularly, generally helped make me feel more comfortable doing priestess work on Her behalf. However, it was a really intense experience. I don't know if I could ever go back into that same mode again, but I'm grateful for the experiences that I did have while I was channeling Her Notes, and I'm grateful that I was able to be of service to Her and my communities in this way, if only for a while.
[Author's Note: Not everyone can, or even should, channel messages from their deities. Channeling is just one skill among many in the larger arsenal of a given community's priesthood/clergy]
---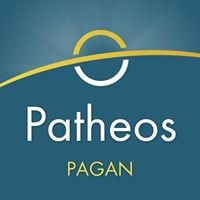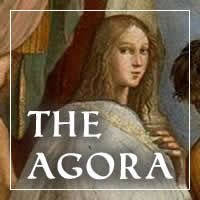 Happily Heathen is posted on alternate Fridays here at the Agora.  Subscribe by RSS or e-mail!
Please use the links to the right to keep on top of activities here on the Agora as well as across the entire Patheos Pagan channel.