Over the years, I have formed relationships with many gods, spirits, and ancestors. I love working with the powers that be. I value being able to connect with the denizens of realms adjacent and beyond. Often those relationships yield gains for the powers in that I do work for them and gains for me in that they offer me gifts, guidance, and support. The support of the powers is so very important during the good times but it is especially potent during the hard times when our own reserves may falter or fail. The most recent round of hard times began for me four days before the March New Moon and Solar Eclipse in Pisces when one of my good friends ended up in the ICU after a serious car accident. My friend continues to recover, but there have been a number of ups and downs along the way. This situation has sparked a lot of thought on my part about what it means to be an ethical magic worker, spirit worker, and friend.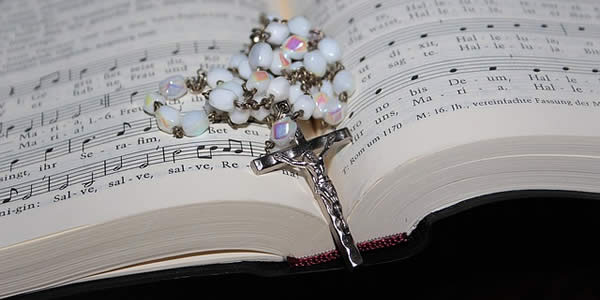 When I found out about my friend's accident, the first thing I did was call my mother in order to process my initial reactions. Translation: I cried my face off. After that, I prayed. It took me all of two seconds to decide who to pray to. I took a deep breath, centered myself, and called on God, the Christian one who likes to have the "g" capitalized. Why God? Because he's the god with whom my friend has a close relationship. He's also the god to whom my grandmother prayed and to whom my mother still prays. He's the god who I speak to myself from time to time when my spirit wanders down the road it started on. In the grips of sadness and fear, grace and hope I called on God on behalf of my friend. I interceded and stood in the gap for them.
As an active magic practitioner and spirit worker I keep company with a number of powers who were prepared to offer aid but I did not clamor to their altars. It was so important to me that in a time where my friend could not make their spiritual wishes and needs expressly known that I honor what I did know. I know that they are a child of God. I know that they honored the blessings that God bestowed upon them each day of their life. Ethically, I felt that I had to call upon the Lord and wait upon him in the hour of my friend's suffering because that was consonant with my friend's religious life as far as I knew. In addition, it made the most sense to me as a spirit worker to call upon the spirits who had the strongest connection to my friend. I could have called a handful of Pagan gods to fight at my friend's side because they like me well-enough but why not call a power who has bonds with the person in need and a power that I know the person's spirit will resonate with and respond to.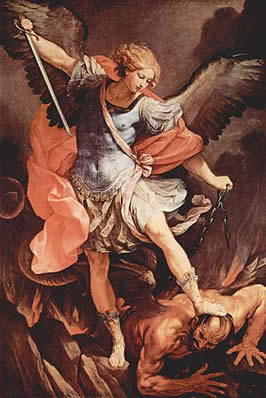 As my friend fought for their life I said the Lord's Prayer and invoked both Jesus and St. Michael the Archangel to stand at their side, healing their mind, body, and spirit in the name of God. Some days I knew that I had been heard by God. On other days I doubted. As my friend's time in the hospital pressed toward a month I shored up my faith. If my friend could have faith in God to see them through then so could I. I prayed harder, whispering the prayer to St. Michael every day and interspersing improvised prayers to Jesus. The more I prayed to God, to Jesus, and to St. Michael the more I knew in my bones that calling Hekate to lead my friend back to the land of the living or Eir to place her healing hands on their body and mind would have complicated the work at hand. Not only did I not have my friend's express consent to call Pagan powers into their life, I am also a firm believer that too many cooks in the kitchen will spoil the stew. One pantheon of known and invested powers blessing and healing my friend is worth two that are elbowing in on special request trying to do a heart-hurt witch a favor.
The people close to me know which powers I would want at my right and left hand if I were ever in a dire situation. They have my consent to call in the cavalry. They also know that I would not personally be offended if they invited other weal-willing powers to the help-a-sister-out party. Not everyone is like that. On the flipside, religions like Christianity have prohibitions against powers that aren't God with a capital "g", even when the individual may be willing to accept the aid of others. To my thinking the ethics involved in offering spiritual aid to folks in times of need must address the wishes of the person in trouble, as well as the wishes of the primary powers being called in to offer help. It's common for Pagans to think that good intentions are enough. I disagree. In this case all my well-meaning Pagan prayer could have created unforeseen challenges behind the scenes as powers addressed issues of jurisdiction and/or the appropriate division of labor, diverting energy away from the healing task at hand. The powers can and do have issues with one another. It's a part of the reason some Pagan groups advise against calling certain gods into a ritual together.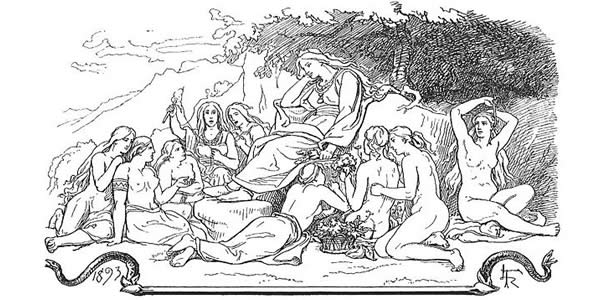 In offering spiritual support to my friend I opted for what I knew without a doubt they would consent to, and I saved the Pagan prayer for myself. I called on Hekate to help me accept my friend's fate, whatever it might be. I prayed to Eir in gratitude for soothing teas to aid me when besieged by sleep-destroying fears. I prayed to Odin for soul-growing and consciousness-expanding wisdom in the midst of uncertainty.
In times of trouble, our own wishes, needs, hopes, and fears are easily conflated with those of another. In moments when another person is vulnerable, their future uncertain, and their wishes unknown we can be tempted to imagine that we know what's best for them and make provisions informed by our own spiritual and emotional reality. In those times I encourage you to remember what you know of another person's mind, heart, and spirit and act. Ultimately, I was ethically obligated to separate my friend's spiritual needs from my own and act based on what I knew of them. I am so incredibly glad that I did. They are doing well, and I know that during a time of uncertainty and fear I stood tall in my ethical convictions and acted with spiritual integrity on my friend's behalf.
---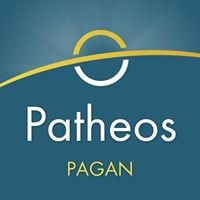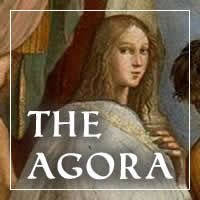 Wayfaring Woman is published bi-monthly on Sundays here on the Agora. You can subscribe by RSS or via e-mail.
Please use the links to the right to keep on top of activities here on the Agora as well as across the entire Patheos Pagan channel.