My name is Angelo, I am a new contributor to Patheos Pagan. A big thank you to Jason for inviting me to do this column The Hearth of Hellenism. A little background about myself, I am a tarot reader, author, blogger, and YouTuber. I did my undergraduate studies in religion and am pursuing graduate studies in history.
Religion and history are two subjects that I am deeply interested in, along with other disciplines. For me, the history of religion specially is my area of focus. How religion has moved and shaped the courses of events throughout time. Along with how religion changes, and how people change along with religion. It is an interaction I like to pay attention to.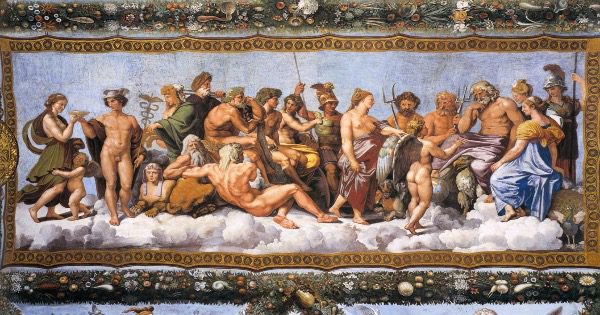 History and religion play an important role for The Hearth of Hellenism. This column will be a space to share and promote the message and mission of the Re-Hellenization movement. I am a member of the Hellenic Council YSEE of America, the American branch of the mother organization in Greece, the Supreme Council of Ethnic Hellenes (YSEE). Some of you may be a little bit familiar with the organization. They were featured in VICE and the Smithsonian Channel's Sacred Sites: Oracles.
The mission of YSEE and its members is to revive Hellenism in Greece and in the Greek diaspora. What exactly does this mean, revive Hellenism? Is it simply worship of the Greek Gods? Religion is only one part of Hellenism, which was the dominate cultural force in the Mediterranean for centuries.
At the core of the movement is the restoration of a lost cultural identity. Reminding the Greek people what their authentic self is. For centuries, the Greek people have been subjugated to Orthodox Christianity, which has been against Hellenism from the beginning. For many Greeks today, to think of yourself anything other than an Orthodox Christian is simply not on their radar, except of a small Jewish minority in northern Greece. It is taken for granted that if you are a Greek you must be Orthodox. It is assumed automatically.
In subsequent blog posts, we will go into details about this issue of ethnic identity. This was the subject of my senior research project in my B.A in Religion program. In a nutshell though, Christianity is a foreign element to the Greek people, that over time became the identity of the Greeks, replacing their ethnic traditions, gods, philosophy, and literature for those of non-Greeks. It is a cultural swap, a switching of identities.
Personally, my religious identity shifted more and more away from my birth religion (orthodoxy) and currently generally defined to others a Hellenic/Greek Pagan. YSEE does not like the term pagan because of its slanderous intentions, which was used by Christians to belittle the people who followed their ancestral religions. But I use pagan anyway. I came to this place in my life I guess as a natural development. Being Greek and non-confirming to Christianity, studying tarot, and esotericism, it was inevitable I'd reach this point. As a Greek, I want to practice the ethnic tradition of my ancestors, as much as possible.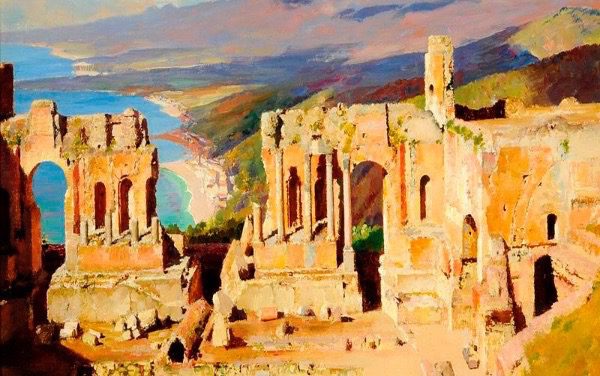 Quickly, ethnic is understood here as native and or indigenousness. Hellenic religion is thus, the native religion of Greece and the Greek people. It developed naturally, within a group of people organically. This is in contrast to what the Greeks currently have, Christianity, which is unnatural for the Greeks, not home grown in essence.
The Hearth of Hellenism will feature discussions on various matters pertaining Hellenic religious life, beliefs, philosophy, history, mythology, and much more. The relationship between the Greeks and the Christians in late antiquity will also be explored. I hope that this column will be a place for Greeks and every pagan of different backgrounds to gather and learn about the struggle and sad fate that fallen upon our ancestor's traditions. There will also be contemporary commentary on various pagan subjects, with a Hellenic perspective.
The story of how Christianity raped the Hellenes is one which all pagans should read, because what happened to the Greeks happen to all non-Christians of Europe. We also live in a world where the dominate force, consciously and unconsciously, is one shaped by Abrahamism, the monotheistic worldview. I see parallels between what we are experiencing now in the world with events of the past. These will be explored in future posts.
I glad to be able to share the Hellenic voice here on Patheos, to inject into the community conversations on matters I think are different and unexpected. I think you'll all enjoy the ride, pour a glass of ouzo and let's go!