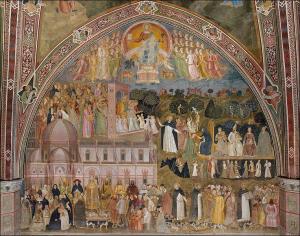 "If one member suffers, all suffer together; if one member is honored, all rejoice together." -1 Corinthians 12:26
When I enter my hometown parish church, I am passing through the doors to my own house. I was baptized here. Here I received my first absolution and my first Communion. So did my father. So did my father's father. And his father. This is the sidewalk on which generations of grandfathers and uncles stood smoking, where aunts quietly nursed their babies, where petulant cousins were led out in disgrace. This is the space where my great-grandmother knelt to tell her beads. This is the place where the coffins of my ancestors were incensed.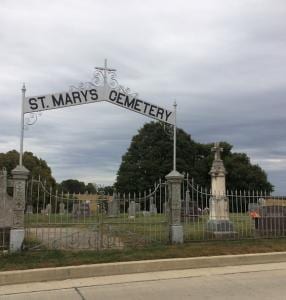 In this church, my family has participated in the great sacrifice of the Mass for 137 years. My children and I are the fifth and sixth generations to worship here. We are hardly unique. This is the story of nearly every family in town.
When the organist is not available, the parish recites the Gloria together. For as long as I've been alive, the cadence of the prayer has not changed. Every pronunciation, every pause, is a piece of history. It is as if we are not merely a community nor even merely a family, but one organism breathing and praying together. One body.

---
Where I'm from, family relationships are crucial to your identity, no matter how old or how successful you might be as an individual. You begin conversations with elders by telling them whose child or grandchild you are, even if you are an adult.
"I am 70+ and just the other day, somebody asked me if I was "Ralph's boy," wrote one man from my hometown.
The modern nuclear family is the core of each household, but the individual is often defined in the community by his or her extended kin. This phenomenon has both positive and negative consequences. Sometimes you stand "on the shoulders of giants." Other times the dead weight of those giants crushes you. .
"He's a drunk. His grandmother was a Smith, and that line has always had problems ."
"None of the Johnson family ever amounted to anything."
"Your athletic ability comes from your dad's side. Your great-grandfather was an excellent ball player."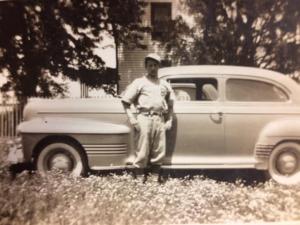 No one's personal achievements or even their sins are unique. Everyone in town can trace their genesis. This knowledge is sometimes used to downplay individual excellence, excuse evil, or bully people into perpetuating tradition for its own sake. Grudges and feuds may last so long no one knows when or how they began.
On the other hand, this respect for extended kinship can be a deep comfort and a well of strength and self-knowledge. "Cousin" relationships are so broadly defined as to exist almost everywhere. Cousins are all but expected to function as built-in friends, rivals and protectors. I have 21 first cousins on my father's side ranging in age from 45 to 11. Two of them are not related by blood. Marriage is more than enough to make them a part of the clan.
By no means do the relationships stop there. These first cousins have a total of nineteen children of their own, and the upcoming births of two more babies were announced this month. Then there are the children of my father's cousins. The cousins of my grandparents. So on, so forth. All of these are family. My best friend growing up was a second cousin twice removed. My childhood rival and I share the same great-great grandparents. The grandmother of my beloved nanny is the daughter of my great-great-great-grandfather's brother. All of these are simply "cousins." "Distant relatives," if you feel the need to put a little space in it.
All these people know you on a level so deep as to be almost ingrained in the soul. They do not live with you or break bread with you. They might not be familiar with your daily routine. Nevertheless, they are often willing to welcome, love and even defend you. Once, as a first grader, I was bullied on the playground by an older child. Another boy, a second cousin with whom I shared little more than a surname, swooped in to save me, pelting the bully with a dodgeball.
"Nobody hurts MY cousins," he yelled.
The community memorializes and nourishes these relationships primarily through oral tradition and storytelling, but also the inheritance of family land and family names, especially male names. In my clan, for example, there have been at least three "Blaises," four men with the first or middle name "August," and six "Henrys." In recent years, family photographs, written histories and genealogical charts have also begun to rise in importance. To strengthen and finish off these threads, far-flung families spend holidays together and return to their hometown for important community and religious events. Those who do live in proximity often continue to worship together, as most of the community is Catholic. Faith apathy and "cultural Catholicism" are more common all the time, but conversions to different denominations remain very rare.
---
Earlier this week, I told my son about his upcoming fourth birthday party.

"All our family will be there!" I said.
"But not da DEAD ONES!" he replied cheerfully.
Our own nuclear family is currently separated from the wider kinship system. There's no animosity; in fact I am often deeply homesick. I simply married out of my ancestors' homeland. Out of chance and practicality we have put down roots on new land and in a new place of worship. But our kin, the close and the distant, the quick and the dead, are still just around the corner in our souls.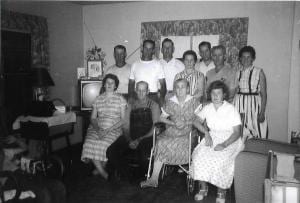 This extended family, this community, this organism that roots deep into the soil of generations and even breathes in unison–this experience is critical to my understanding of the Body of Christ. We are all cousins. Perhaps we are rivals filled with grudges and prejudicial notions. Perhaps we are each other's defenders and protectors. We share the stories of our collective history, the family names of the saints and the ancestral lands of parishes and cathedrals. It is our destiny to know each other at the level at the soul. It is our duty to support each other with the family treasury of merit.
"In the communion of saints, "a perennial link of charity exists between the faithful who have already reached their heavenly home, those who are expiating their sins in purgatory and those who are still pilgrims on earth. Between them there is, too, an abundant exchange of all good things." In this wonderful exchange, the holiness of one profits others, well beyond the harm that the sin of one could cause others. Thus recourse to the communion of saints lets the contrite sinner be more promptly and efficaciously purified of the punishments for sin.

We also call these spiritual goods of the communion of saints the Church's treasury, which is "not the sum total of the material goods which have accumulated during the course of the centuries. On the contrary the 'treasury of the Church' is the infinite value, which can never be exhausted, which Christ's merits have before God. They were offered so that the whole of mankind could be set free from sin and attain communion with the Father. In Christ, the Redeemer himself, the satisfactions and merits of his Redemption exist and find their efficacy."

"This treasury includes as well the prayers and good works of the Blessed Virgin Mary. They are truly immense, unfathomable, and even pristine in their value before God. In the treasury, too, are the prayers and good works of all the saints, all those who have followed in the footsteps of Christ the Lord and by his grace have made their lives holy and carried out the mission the Father entrusted to them. In this way they attained their own salvation and at the same time cooperated in saving their brothers in the unity of the Mystical Body." –Catechism of the Catholic Church, 1475-1477