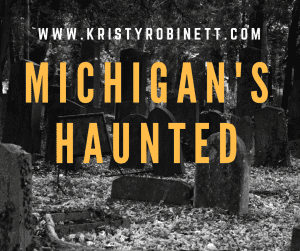 Every state has their share of ghosts, legends, and lore, and my home state of Michigan spooks it up good. Many have heard the scares of The Whitney, Eloise, Northville Psychiatric Hospital, Detroit Fort Wayne, Mackinac Island, and even the Masonic Temple Detroit, but in honor of Halloween I wanted to share 6 some less know friendly (and not so friendly) boos to check out.
1. Allegan Country Inn – 1532 34th St, Allegan, MI 49010
A slice of heaven in the woods of western Michigan, this bed and breakfast oozes romance, peace and tranquility (well, most times). The innkeeper will give you a homecoming as if she's known you for years, and you will feel as if she has. The beds are comfortable, the breakfast hearty, and the spirits have stories to tell if you take the time to listen. You might hear some footsteps, or see a shadow, or possibly even hear a music playing. They mean no harm, they are just excited for guests. To make a reservation visit http://www.allegancountryinn.com/.
2. The Fenton Hotel – 302 N. Leroy Street, Fenton, Michigan.
No longer used as a hotel, the Fenton Hotel used as a restaurant. Built in 1856 to serve the railroad, it has changed hands many times, but some say the spirits haven't left. Foosteps, shadows, and phantom cats are just a few of the reports, but it's a ghost of a past custodian named Emery that many say visits by stomping around and banging on walls. You can check out the Fenton Hotel Tavern & Grille yourself – if you dare.
3. The Straight Farmhouse – 6221 Merriman Rd. Garden City, MI 48135
Built the year after the Civil War, this now museum also houses several spirits. They've gained a reputation for making many uneasy after dark as they make their presence known by knocking, stomping, and touching unsuspecting museum goers. Paranormal investigators have reported amazing evidence including EVPs (Electronic Voice Phenomena), spooky photos, and encountering full blown apparitions. Although the midnight hour seems to be the most active, many have had their own experiences in the daytime too. Visit the Straight Farmhouse for an exhibit or even http://www.sfhonline.org/
4. Shiro's – 43180 West Nine Mile Rd, Novi, MI
An elegant mansion in Novi, Michigan, now used as a restaurant, originally Shiro's was built and owned by Charles Rogers in 1929. Rogers made his fortune in inventing canned milk. Rogers couldn't wait for his daughter to get married in the home he so carefully constructed and decorated with his wife. It was the night before the wedding when Rogers discovered his daughter ran away and eloped. Soon after he died of a heart attack, although many believed he passed from a broken heart, and it is still Charles Rogers who still visits his treasured home. He's known for moving plates, wine glasses, and silverware. Many have seen an entity on the stairwell, and some have even spoken to him only to see him disappear into thin air.
5. River Raisin National Battlefield Park –
1403 E Elm Ave, Monroe, MI 48162
The War of 1812 saw over half 1,000 American soldiers killed in the fields of Monroe, Michigan. The paranormal reports are much like Gettysburg, with hearing phantom screams, gunshots, and horse hoofs. Some have seen the apparition of the soldiers still fighting their war, along with Native Americans drumming. Whether the daytime or night, stand in the battlefield and see what you might see.
6. TV's Grand Event – 2651 West Jefferson,Trenton, MI 48183
A renovated 1895 hotel in downtown Trenton, as soon as you enter the doors you immediately feel as if you've crossed into the threshold of elegant historic. The walls whisper, the lights flicker, the shadows dance, and the staff might discount the mention of paranormal activity, but that doesn't mean they aren't there. They are there.
The colder temperatures and crunching leaves lend itself to another Haunting Season. However, the ghosts don't need October or the dark, they just need someone to pay attention to them.
There are many ghostly books available if you want to explore Michigan and conduct your own investigations – Ghosts of Southeast Michigan and Michigan's Haunted Legends and Lore are available at Barnes & Noble and on Amazon. To see upcoming events, visit my website at www.kristyrobinett.com or sign up for my monthly newsletter.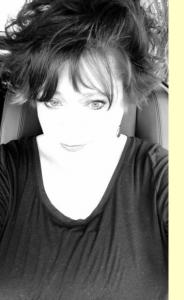 Kristy Robinett (Michigan) is a revolutionary psychic medium, international author, and inspirational speaker. In addition to giving readings and teaching workshops, she uses her psychic skills to assist with police investigations. Kristy lectures across the country and is a frequent media commentator, appearing on the ID Channel's Restless Souls, Fox News, ABC News, Coast to Coast, and more. Kristy Robinett is also the author of several books, including Tails from the Afterlife: Stories of Signs, Messages, and Inspiration from your Companion Animals (Llewellyn, March 2018); Messages From a Wonderful Afterlife: Signs Loved Ones Send from Beyond; It's a Wonderful Afterlife: Inspiring True Stories from a Psychic Medium; Forevermore: Guided in Spirit by Edgar Allan Poe; Messenger Between Worlds: True Stories from a Psychic Medium; Higher Intuitions Oracle; Ghosts of Southeast Michigan; and Michigan's Haunted Legends and Lore.Visit her online at KristyRobinett.com.