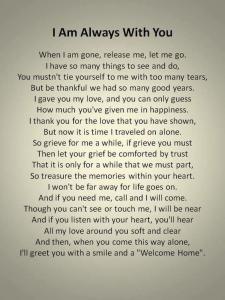 One of my best friends, the kindest lady, with the biggest hearts of all, unexpectedly took her journey to the other side yesterday. Some of you knew her as one of my first assistants and had spoken to her on the phone or by email. You've seen her mentioned many times in my books.
Donna was one of my very first clients when I opened my private practice, and although you aren't supposed to mix business with personal life, but it was hard to not let Donna into your life and she became my very best friend.
She had the biggest and brightest smile, and anyone who fell into the presence of Donna found a friend. One time I was working on a horrid murder/missing persons case and I knew where the body was. "Well, let's get in the car and find him to give him and his family peace, Kristy." It was in a very bad area of town, I reminded her. Her look in response summed up Donna. You see, the spunkiest petite lady could hug a gun away from a criminal, bake them a cake, and set them straight. It was a gift she had. Thankfully the police took my information and solved the case without the two of playing Cagney and Lacey, mixed with Julia Childs and Nancy Drew.
It was rare to see her not smiling, even if she, herself, was going through something. She'd rather lend an ear, a hand, or advice than talk about herself and her own problems. Last week as I mourned the loss of my Siberian Husky, I sent her a text asking how she was. Her response was typical Donna – "Oh, Kristy. I'm fine. Just worried about you!" I can still her voice in my head even as I type it. My dad loves Black Forest cake, and even though she said she'd never made one before she did her research and made two different kinds for his birthday. It was typical Donna.
She'd hate I cried all day yesterday and today. She'd hate that I keep wishing I could've predicted it, and selfishly saved her. She'd hate that I was writing this in her honor. I heard her yelling at me all day long that she always believed in me, and that she was fine. We were supposed to chat yesterday. We had made a phone date. Instead I received a phone call early yesterday morning from her phone. It wasn't
her though, but her family member with the news that sent me to my knees, my breath sucked in before the sobs started and my husband and dad held me close. I hold the bracelet she lovingly made me. I scroll through our messages and texts. I keep listening to the voicemail she sent me on Friday telling me how much she loved me and wished she could take some of my sorrow away. Then I yell back at her that her journey home has caused me even more grief, unfair, I know.
Even though I'm a medium, right now I'm a mourning friend who is trying to keep it together, all the while feeling empty. The human part of me understands I need time. The medium part of me knows that once she's journeyed she will show her friends and family that she made it there okay. It doesn't, however, take the sadness away, just diminishes the grief a bit.
So today, like yesterday, I'm in hiding. When I'm sad I hermit away, read and I write (my favorite therapy). My family understands that if I try to talk it will be met with tears that will take awhile to stop, and so I hide. When I'm done hiding (which will have to be tomorrow as I have clients), I will find ways to honor Donna by paying it forward. It was her way. It was typical Donna to help others.
I hope you all have a Donna in your life. If you do, tell her or him how much you love them because tomorrow is never guaranteed, and we are just walking one another home – some just beat us there.
Believe,
Kristy