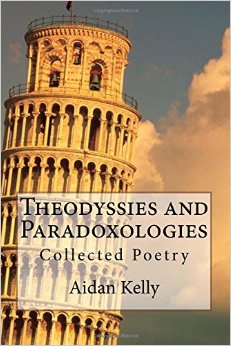 I do not believe that poems should be merely entertaining. True, they should be enjoyable and interesting, but not only that. For me, poetry is a way to explore reality and to tell what truth I have been able to discover. As Joyce Cary once said about art, a good poem should "peel your eyeballs" and let you see the world in a new way. I hope at least some of these poems, which I wrote between the 1960s and 1990s, have accomplished that. They are largely about Pagan themes, interwoven with life concerns. They include:
AEolian Transformations. Re-creations of poems that Sappho could have written, using her own words from the extant fragments, and keeping her unique voice.
Songs After Lalla: translations of poetry by Lalla Yogishwari, whom the Kashmiri people can recite from memory.
Songs from The Wedding Guests, the three-act musical comedy I wrote as my doctoral dissertation; some are from the script for the NROOGD Mabon Sabbat, which commemorates the Eleusinian Mysteries.
Songs for the Book of Shadows, and some specifically for Yule.
The Odes of Salome: This is a previously unpublished set of hymns to the Goddess, reconstructed from my own translation of the Greek Odes of Solomon, a Jewish Gnostic document in which the feminine aspect of the Divine, the Holy Spirit, has breasts!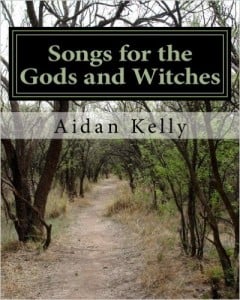 There another 26 individual poems, almost all of which were published in various Pagan and poetry journals.
All of these, except for the Odes of Salome, are included in my collected poetry, entitled Theodyssies and Paradoxologies, which very few people have acquired. I suppose the title, although these portmanteau words are an accurate description of at least the best of my poems, seems ponderous and simply not inviting. I hope this more focused volume might attract more readers.
As I have said before, I am primarily a poet, not a preacher or prophet. I believe (or at least would like to believe) that my poems are the most important work I do. I hope you might enjoy them.
You can find pick up a Theodyssies and Paradoxologies: Collected Poetry and Songs for the Gods & Witches online.