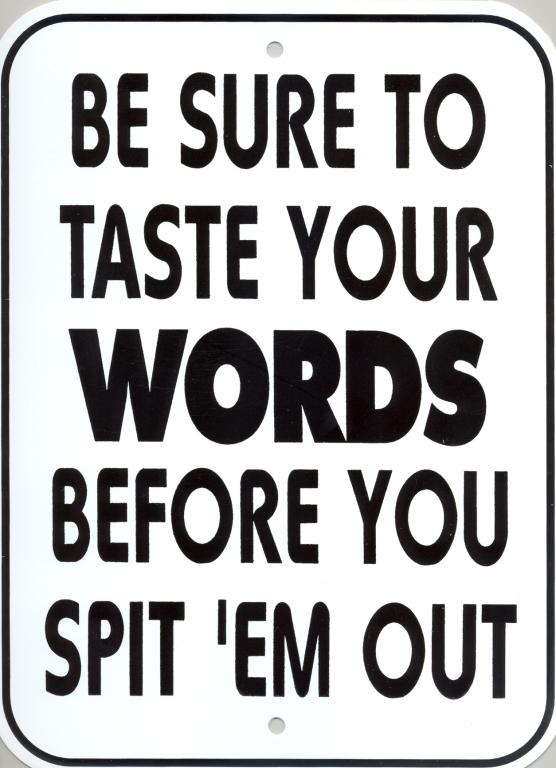 "Do not let any unwholesome talk come out of your mouths, but only what is helpful for building others up according to their needs, that it may benefit those who listen."
Ephesians 4:29
The last few months have been interesting ones to be a spectator of religious folk – especially those identifying as Christians. There have been a number of things that have happened around the world that elicited response from Christians (as they should have). MY challenge is that an uncomfortable amount of the public outpourings, both captured by media AND seen in my direct social spaces, have been devoid of the love and grace embodied by Jesus that should be active in us.
Family, stop…no seriously just stop.
Stop, be still, and listen. If you do here is what you'll hear…
You'll hear the sound of wind filling the voids of relationships that no longer exist because your desire to express, be "right" or see folks "saved" made yet another person walk out of your life.
You'll hear the sounds of weeping as someone you care for breaks down after seeing some article, link, or comment you've posted about homosexuality and the LGBTQ community. To you it's an issue or a sin to be brought in line with your interpretation of scripture. They may or may not have come out to you but are experiencing deep pain in understanding/feeling your words signify a limit to your ability or capacity to love them.
You will hear the heartbreak of your brothers and sisters of color as they see and hear you call people who look like them animals and savages then try to misapply scripture to defend the atrocities that are linked to the beasts of institutional and social racism. What you've chosen to articulate further demonizes people who are fighting back in ways you may not understand because they are just so incredibly tired of their oppression.
You will hear the cries of anger from those who feel dissimilarly to you as they share your words promoting tolerance do not make space for those who disagree because of their violence. They feel isolated and wounded because in your acceptance of some you have vilified others.
You will hear people saying in greater numbers that they're done with you and thereby done with Christ because when you spoke, they waited to hear Him and instead got you.
They got your hate, your ignorance, your fear, your discomfort, your anger, your intolerance, your words that were inspired by your disagreement instead of the life that comes from the Holy Spirit.
They didn't get God.
They couldn't see Jesus.
In stopping, I encourage you to be contemplative. Dig in and ask God, sincerely ask what it means to be love, salt, and light to others. Ask what your words and actions need to look like so you can model this Jesus who so many are drawn to. Explore what it would mean to adopt a posture that gives edification to others as seen in Ephesians 4 or Colossians 4:6.
I implore you to let these words from Proverbs 16:24 be a meditation in your heart: " Gracious words are like a honeycomb, sweetness to the soul and health to the body".
Do your words impart peace, health, life, love, and grace or are they leaving other things in their wake?