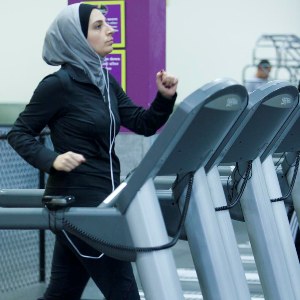 The following is an update to the blog post written by The American Muslim's Sheila Musaji a few days earlier. New information appears towards the end of the post, including celebrities, politicans, and activists who have joined the protest against Lowes (who pulled its advertising from TLC's "All-American Muslim"), statements they've made, action items, and other news and information.
TLC has a reality series called "All-American Muslim" which has aired five out of a planned eight episodes. The program follows five Lebanese American [Muslim] families in Dearborn, Michigan.
The Islamophobia network was enraged that this program only depicts normal American Muslim families, and doesn't include terrorists, criminals, perverts, and other types that exist in the Muslim community (as they do in all communities). According to the Islamophobes this constitutes "deception and obfuscation," an "attempt to manipulate Americans,","propaganda," and "cultural jihad."
A group called the Florida Family Association (FFA), initiated an advertiser boycott against what it describes as a "propaganda show," contacting companies whose commercials appear during the broadcast and asking them to quit. So far, the organization claims, nearly 20 companies have agreed to pull their ads from the series at their urging. The FFA website provided a "click here" easy action form to do this.
Right Wing Watch has a backgrounder on the FFA: "Meet The Extremist Group Lowe's Caved To Over 'All-American Muslim'. It seems that they are outraged a lot. As Tod Kelly reports:
The FFA is a singularly magnificent example of this industry at work. That its "good work" reads more like an Onion article only makes their success with All-American Muslim that much more baffling. For example, other boycotts they are currently managing include Snickers and Starburst candy (for promoting homosexuality), Marvel and Disney (again, for promoting homosexuality), Campbell's Soup (for promoting Islam), and 7-11 (for selling Playboy and therefore promoting boobies pornography).
This effort by the FFA of course was touted on numerous Islamophobic sites who also encouraged their readers to join this effort and contact the advertisers. Here is the form letter that the FFA prepared to be sent out to advertisers:
The Learning Channel's new show All-American Muslim is propaganda clearly designed to counter legitimate and present-day concerns about many Muslims who are advancing Islamic fundamentalism and Sharia law.

The show profiles only Muslims that appear to be ordinary folks while excluding many Islamic believers whose agenda poses a clear and present danger to the liberties and traditional values that the majority of Americans cherish.

One of the most troubling scenes occurred at the introduction of the program when a Muslim police officer stated "I really am American. No ifs and or buts about it." This scene would appear to be damage control for the Dearborn Police who have arrested numerous Christians including several former Muslims for peacefully preaching Christianity.

Many situations were profiled in the show from a Muslim tolerant perspective while avoiding the perspective that would have created Muslim conflict thereby contradicting The Learning Channel's agenda to inaccurately portray Muslims in America.

Clearly this program is attempting to manipulate Americans into ignoring the threat of jihad and to influence them to believe that being concerned about the jihad threat would somehow victimize these nice people in this show.

I encourage you to stop supporting this show with your advertising dollars.
Sadly according to this Florida Family Association site, these tactics are working. They say that "25 out of 27 advertisers targeted in the November 29th email alert did not advertise again during the December 4th and 5th episodes. And, 65 companies that Florida Family Association targeted with emails did NOT advertise again during the only two episodes of All-American Muslim that aired this past week."
Here is a list of companies that they claim to have succeeded in convincing to cancel their advertising based on this bigoted, hateful, anti-Muslim reasoning: Note: MPAC has now posted the list of the companies listed above that the FFA claims have caved to pressure. The MPAC list has entered the url's for the websites of each of these companies, so that all you have to do is click on the name of a company, and then go to the "contact us" section to send them a message. Thanks MPAC!
3M (Command, Scotchbrand tape),
Airborne Vitamin,
Amway, (says it has been misrepresented)
Anheuser Busch Inbev (Select55),
Art Instruction Schools, (says it has been misrepresented)
Bamboozles,
Bank of America (Cash Rewards),
Bare Escentuals,
Brother International (Ptouch),
Campbell's Soup,
Capital One,
Church & Dwight (Oxi Clean, Arm & Hammer),
City Furniture,
Conagra (Hunt's Diced Tomatoes),
Corinthian Colleges (Everst411),
Cotton, Inc.,
Cumberland Packing (Sweet'N Low), (says it has been misrepresented)
Dell computers,
Diamond Foods (Kettlebrand Chips),
Estee Lauder (Clinique),
ET Browe (Palmer's Cocoa butter),
Gap, (says it has been misrepresented)
General Motors (Chevy Runs Deep),
Good Year,
Green Mountain Coffee, (says it has been misrepresented)
Guthy Renker (Proactiv),
Hershey kisses,
Home Depot, (says it has been misrepresented)
Honda North America,
HTC Phones,
Ikea,
JC Penney,
JP Morgan Chase (Chase Sapphire),
Kayak.com, Kellogg (Special K),
Koa Brands (John Frieda),
Leapfrog Enterprise (Leapster Explorer),
Lowe's (admits to cancelling ads) ***
Mars (Dove Chocolate),
McDonald's,
Nationwide Insurance,
News Corp (We bought a zoo movie),
Nintendo (Mariokartz.com),
Novartis (Theraflu),
Old Navy,
Pernod Ricard (Kahlua),
Petsmart,
Pier One,
Pfizer (Centrum vitamin),
Procter & Gamble (Align Probiotic, Crest, Febreze, Mr. Clean Magic Eraser, Pur, Tide),
Progressive Insurance,
Prudential Financial,
Radio Shack,
Ruth's Chris Steakhouse,
SC Johnson (Drano, Glade, Scrubbing Bubbles),
Sears ,
Signet (Kay Jewelers),
Sonic Drive-ins,
Subaru, T
HQ (uDraw),
T-Mobil,
Toyota (Camry),
Volkswagen,
Vtech (Mobi Go, V Reader),
Wal-Mart
Whirlpool (Maytag)
The Florida Family Association sent out an email elert to their list ,which said that "Lowes sent the following email to Florida Family Association stating that All-American Muslim "does not meet Lowe's advertising guidelines." They included an email alledged to be from Andrew Kilby of Lowe's Executive Support.
Shame on Lowe's, and shame on every one of these companies if they really did cave in to such bigotry and hatred. Did this program not meet Lowe's advertising guidelines because it showed a Muslim policeman who self-identifies as an American? Why is it "troubling" that he loves America? Was it because Muslims and Arabs were not portrayed as evil villains who are not "real Americans" and have no right to act as if they are normal human beings with families, mortgages, jobs, etc.? Does every television program about any minority need to include an "appropriate" offensive bigoted stereotype?
Florida Family Association Site Hacked
Margaret Cashill reported on 12/12 that "The Florida Family Association, meanwhile, has taken down its website, and put up in its place a picture of a picture of Executive Director David Caton and a brief message stating that the group encountered an 'extremely mean-spirited' attack. 'Because of our real concern for the terrorism that is a way of life for some folks, we ourselves have become victims,' the statement said. 'Because we urge others to be vigilant, we become the targets.'" I sincerely hope that no Muslim was involved in any sort of cyber attack on their site as that only brings whoever engages in such behavior down to the same level. The Examiner is reporting that the international Internet hacktivist collective known as Anonymous is taking responsibility for hacking the site.
As Wajahat Ali pointed out in his excellent article about this program:
Within days of the show's premiere, the fear-mongering Islamphobia network complained the show is actually propaganda that promotes a "submission to Islam through the hijab" and "tries to make a religion which believes in world domination and the inferiority of women, seem normal". The author of this article, posted on David Horowitz's inflammatory Front Page Magazine, also goes on to compare Muslims to Nazis: "Muslims are like us [Americans]; that's the problem. The Nazis were like us too. So were the Communists."

Apparently, TLC is a stealth-jihadist outfit with grand schemes to brainwash American women into burning their swimsuits and tank tops and replacing them with modest, traditional Islamic clothing as a gradual means towards converting them to Islam. I'll be waiting for their next reality TV show: "UV Radiation Fighters."

Pamela Geller, founder of the shrill Atlas Shrugs blog and co-founder with blogger Robert Spencer of Stop Islamization of America, is convinced the show "is an attempt to manipulate Americans into ignoring the threat of jihad". Who would have thought a reality TV show could have so much brainwashing potential? Instead of mounting violent campaigns, all our enemies needed to secure victory was to produce "The Real Housewives of al-Qaida."

If Geller, Spencer and Horowitz were producing their version of American Muslim reality, the episodes would focus on the families' radical stealth jihadist plots. Through eight episodes, they would attempt to turn McDonald's golden arches into minarets, transform California to Caliph-ornia, place a burqa over the Statute of Liberty, creep sharia into the Denny's breakfast menu, and spike the elementary school eggnog with sumac and lentils.

A "real Muslim" according to many is this anti-American, extremist, violent stereotype – an image often plastered over news headlines. This myth is unsurprising, perhaps, considering 60% of Americans say they don't know a Muslim. Furthermore, the No 1 source of information about Muslims for American is the media, and often, the images are negative. Yet, according to all the studies and evidence, the reality of American Muslims is that they are moderate, loyal to America, optimistic about America's future, in tune with American values, well-educated, and are the nation's most diverse religious community.

That being said, nearly half of American Muslims say they have faced discrimination. The FBI just announced anti-Muslim hate crimes have risen 50%. And a Republican presidential candidate with an alleged proclivity towards sexual harassment and unintentionally hilarious campaign videos has claimed a majority of Muslim Americans are extremists.

The portrayal of Muslims living their daily lives is not only a welcome relief from the usual tawdry caricatures of Muslims as terrorists, extremists and taxi cab drivers, but it also helps defuse the deep-seated fears and bias that unfairly lumps 1.5 billion members of a faith in with the perverse criminal actions of a few.
The Islamophobes take on how they see this incident is evident in the headlines on their sites – Advertisers fleeing 'All-American Muslim;' 'propaganda': Sears, Wal-Mart, Home Depot, others drop support for program (World Net Daily); Advertisers fleeing All-American Muslim 'propaganda' (Jihad Watch); "All-American Muslim" Advertisers Pulling Out (Radical Islam); Like rats off a sinking ship, advertisers on TLC's 'All-American Muslim' are fleeing? (Soda Head); Advertisers flee from All-American Muslim show after receiving thousands of emails (American Decency).
The Islamophobes take on this is also seen in the lede's on their sites. This is representative: Sears, Wal-Mart, Home Depot, and McDonalds have dropped support for TLC's 'All-American Muslim' program; as is this: Advertisers fleeing 'All-American Muslim' 'propaganda': Sears, Wal-Mart, Home Depot, others drop support for program.
It is possible based on past misrepresentations made by these folks that the situation may not be quite as they are advertising it. If these companies simply had advertising scheduled for a particular week or weeks and not for others, and did not cave to this pressure, then they need to speak up. If they are being misrepresented as agreeing with these bigots, that is a serious accusation. I would like to see them state that publically, or even sue for slander if that is within the law.
I know for a fact that many of these corporations do business in Muslim majority countries, and if they truly have caved so easily to a concerted hate campaign, that will not do their business any good.
The American-Arab ADC has also issued an action alert and said, "Sadly corporations, such as Lowe's, have succumbed to the idiocracy of such garbage campaigns, which are orchestrated by groups and organizations which lack credibility, legitimacy, and are founded on the basic notions of bigotry and racism reminiscent of a shameful era in this country's history." The ADC Legal Director Abed Ayoub pointed out: "The Muslim-American community has nearly $200 billion dollars in spending power — one of the highest totals for any minority group in the United States. At a time when many corporations are courting the American-Muslim market, it makes absolutely no sense at all that any corporation, including Lowe's — that have multiple locations in metropolitan areas with high Arab and Muslim American populations."
MPAC and CAIR have also sent out action alerts. The American Muslim Consumer organization is also working on this issue.
WHY IS ALL OF THE ANGER FOCUSED ON LOWE'S?
Here is the text of the original email from Lowe's to FFA:
Thank you for contacting Lowe's. We work hard to listen to our customers and respond to their concerns. Lowe's has strict guidelines that govern the placement of our advertising. Our company advertises primarily in national, network prime-time television programs and on a variety of cable outlets. Lowe's constantly reviews advertising buys to make certain they are consistent with its policy guidelines.

While we continue to advertise on various cable networks, including TLC, there are certain programs that do not meet Lowe's advertising guidelines, including the show you brought to our attention. Lowe's will no longer be advertising on that program.

Our goal is to provide the best service, products and shopping environment in the home improvement industry. We appreciate your feedback and will share your comments with our advertising department as they evaluate future advertising opportunities. If I can be of further assistance, please do not hesitate to call 1-866-900-4650, or email execustservice@lowes.com . You may also contact us by mailing your correspondence to Lowe's Companies, Mail Code CON8, 1605 Curtis Bridge Rd., Wilkesboro, North Carolina 28697.
Ashley C. Woods reported on 12/12 that:
Katherine Cody, a public relations representative for Lowe's, emailed me a statement confirming that Lowe's had cancelled the remainder of its scheduled advertising.

"We understand the program raised concerns, complaints, or issues from multiple sides of the viewer spectrum, which we found after doing research of news articles and blogs covering the show. We based our decision to pull the advertising on this research and after hearing the concerns we received through emails, calls, through social media and in news reports," she wrote.

… Ostensibly, Lowe's believes that groups like the Florida Family Association or World Net Daily (who have published invective toward American Muslims that would be unthinkable if directed toward, say, African-Americans or Jews) represent a "broad spectrum" of customers and viewers. A representative from the Council on Islamic-American Relations (CAIR) in Washington D.C. told me there is no organized boycott or petition directed toward Lowe's. Instead, they're asking supporters to contact Lowe's.

Some will argue Lowe's has the right to discontinue advertising where it deems suitable—an obvious point. But having a "right" doesn't make it right. Caving to these groups' intolerant, dogmatic view that any religion apart from Christianity is a threat to our country isn't merely contrary to the beliefs of the Founding Fathers—but enabling to bigots of every cloth.
Lowe's released this statement of "clarification" on their Facebook page:
It appears that we managed to step into a hotly contested debate with strong views from virtually every angle and perspective – social, political and otherwise – and we've managed to make some people very unhappy. We are sincerely sorry. We have a strong commitment to diversity and inclusion, across our workforce and our customers, and we're proud of that longstanding commitment.

Lowe's has received a significant amount of communication on this program, from every perspective possible. Individuals and groups have strong political and societal views on this topic, and this program became a lighting rod for many of those views. As a result we did pull our advertising on this program. We believe it is best to respectfully defer to communities, individuals and groups to discuss and consider such issues of importance.

We strongly support and respect the right of our customers, the community at large, and our employees to have different views. If we have made anyone question that commitment, we apologize. Thank you for allowing us to further explain our position.
According to Inside TV, Lowe's has updated their stance, saying "As you know, the TLC program All-American Muslim has become a lightning rod for people to voice complaints from a variety of perspectives – political, social and otherwise," the company said. "Following this development, dozens of companies removed their advertising from the program beginning in late November. Lowe's made the decision to discontinue our advertising on Dec. 5. As we shared yesterday, we have a strong commitment to diversity and inclusion, and we're proud of that longstanding commitment. If we have made anyone question that commitment, we apologize." According to this statement Lowe's is claiming that dozens of companies removed their advertising. They don't say which companies these are, but I for one would like to know.
Absolutely unbelievable. As Ahmed Rehab said about this way of thinking, "Lowe's is putting forth a very dangerous argument: that the far right bigots and the mainstream Muslim voices with their pro-tolerance allies of all faiths are equal opposites; that those who wish to humanize a faith community that comprises 25% of humanity and those who wish to demonize them are equal opposites; that the forces of bigotry and the forces of anti-bigotry are equal opposites. The pervasive assumption that there is a moral equivalency between the two sparring sides is a major factor in the rise of Islamophobia in the US. But Lowe's goes further than to claim moral equivalency. It actually takes sides, the wrong side: the side of the bigots."
And as Arsalan Iftikhar pointed out, "This argument is lunacy and is a pretext for bigotry against Muslims, plain and simple. Using this sophomoric logic, the TLC reality show "Sister Wives" is a covert campaign to promote fundamentalist Mormon polygamy across America. … Wait a minute, Lowe's. Exactly what "topic" are you talking about? Are we 7 million American Muslims merely a "topic" to discuss in today's America? In 2011, do we live in a country in which an entire minority group can be dehumanized as a 'topic?'"
ORGANIZED RESPONSES
The ONLINE PETITION to some companies encouraging them not to drop their ads has only been online for a couple of days and already has reached more than 22,024 signatures (as of 9:30 a.m. on December 13). The momentum is increasing, and at this point we are gaining 1,000 signatures an hour. Please post the petition url on your facebook, twitter, whatever and help make this a really successful effort.
Sami H. Elmansoury who is one of those who organized the petition provides some background on this effort in an article on Patheos:
So if there was ever a moment to say "enough" to those who continuously question how "American" you, I, or your neighbor is – I believe that this can be it. Now is the time to throw un-American, hate-mongering bigotry back into the hole from which it disturbingly emerges every few decades. We are all in this together as Americans — whether we are Christian, Jewish, Muslim, Hindu, Buddhist, Atheist – whomever we are, and whatever belief system we espouse. And, while we must strive to protect the homeland, together, we are one country. Personally, I will continue to work throughout my life to see that we remain that way.

This petition and the surrounding activism are only the beginning of an end, God willing, to this continuing absurdity. The next step will be upon our leaders, upon our politicians, upon our media, and upon all of us who continue to seek peaceful coexistence and American unity, to take back the microphone — and to put the bigots on notice.
There is now a Twitter hashtag #LowesHatesMuslims with info about this incident.
People for the American Way today called on Americans to "boycott hate" and stop shopping at Lowe's.
COMPANIES WHO SAY THEY HAVE BEEN MISREPRESENTED
Omar Sacirbey reports that "A spokeswoman for Amway, also cited by the Florida group, denied the company pulled advertising from "All-American Muslim," and said those reports were "misleading" and 'falsely named' Amway."
Entertainment Today reports Florida Family Association also suggested Home Depot and Sweet'n Low have been scared off, but emails posted from the companies say they only bought one ad each in the first place. All told, the organization claims its email campaign has convinced 65 companies to stop advertising with the show.
Green Mountain Coffee has sent out a twitter: @GreenMtnCoffee: We didn't modify our advertising. We do not discriminate and welcome different opinions with mutual respect.
On the Today Show on 12/13, Kevin Tibbles reported that a number of the companies listed say that they did not drop their ads, they simply did not have any other ads purchased.
I received this from the Customer Relations Department of The Gap: "The reports are not true. We did not pull ads from TLC's 'All-American Muslims.'"
I received this from the Media Representative for Art Instruction Schools: "Please be advised that Art Instruction Schools listed on your web site has never bought time on your program or any programs with TLC. They had no ads, had no intention of airing! They do not buy TV time."
Rabbi Marc Schneier, President of the Foundation for Ethnic Understanding has issued this statement:
"We are each morally responsible for every wrong we have the power to prevent and fail to prevent." He added, "For high-profile advertisers to accede to pressure to pull their advertising from a program that accurately portrays Muslim-Americans as loyal and productive American citizens would be to cravenly surrender to a highly sophisticated campaign aimed at demonizing all Muslims. The hate campaign launched against "All-American Muslim violates basic American values of tolerance and inclusiveness and represents a threat to the well-being not only of Muslim-Americans, but of all Americans. If one group can be successfully marginalized today simply because of its faith, the same tactics can be employed tomorrow against other religious and ethnic groups." Urging all people of good will to sign an on-line petition at http://www.signon.org which already has received thousands of signatures appealing to advertisers on All-American Muslim not to pull their advertising, Schneier said, "As the 18th Century philosopher Edmund Burke said, "All that is necessary for evil to triumph is for good men to do nothing. This is a moment when people of conscience should come together and say, "We will not stand idly by and allow the merchants of hatred and bigotry to take over the public square through tactics of intimidation. America is better than this."
Rev. Chuck Curie has posted a request for people to contact Lowe's and let them know that their decision was wrong.
Faithful America, an interfaith group has released a statement and prepared a petition We need to show Lowe's that the overwhelming majority of the faith community won't tolerate big corporations kowtowing to religious bigotry and xenophobia. Sign the petition to Lowe's: "We're standing with Muslim Americans. Don't give in to religious bigotry!" During the last few years we've seen anti-Muslim bigotry rise to new levels as professional fear mongers have exploited public ignorance about Islam to create a climate of fear and suspicion. These anti-Muslim extremists have created a series of baseless controversies (the "Ground Zero mosque," "creeping Sharia" law overtaking the Constitution, etc.) to get airtime for their radical conspiracy theories that Muslim-Americans are part of a secret global plot to destroy our country. Having been rewarded with funding, media coverage and political influence by mainstream conservatives, they're now lashing out at anyone who debunks their ridiculous, hateful views.
The ADL has issued a statement of disappointment:
The Anti-Defamation League (ADL) today expressed disappointment at Lowe's Home Improvement for removing its advertising from The Learning Channel's reality show "All-American Muslim" after the company received anti-Muslim complaints from a Christian conservative group.

"We are disappointed with Lowe's decision to pull advertising from TLC's 'All-American Muslim', since it appears that they took this action in response to an appeal that was rooted in anti-Muslim prejudice," said Abraham H. Foxman, ADL National Director.

In a letter to Robert Niblock, Chairman & CEO of Lowe's Companies, Inc., ADL expressed disappointment that the company listened to an appeal by the Florida Family Association, a Christian evangelical advocacy group whose views are rooted in anti-Muslim sentiments.

Mr. Foxman said in the letter to Lowe's, "While there is reason to be concerned about some Americans motivated by radical interpretations of Islam, it is profoundly unfair and misguided to tarnish all Muslims in the United States with that brush. Most American Muslims are peace-loving, law-abiding citizens who cherish their life in America just as much as Christians, Jews, and followers of countless other faith traditions."
Rep. Keith Ellison [D-MI] has just issued a statement:
"Lowe's Corporation has chosen to uphold the beliefs of a fringe hate group and not the creed of The First Amendment, which guarantees the free exercise of religion. This is disappointing since the success of 'All-American Muslim' shows how ready the country is to learn about Muslims as Americans. This probably makes hate mongers uncomfortable—as they should be. Our nation's history is full of examples demonstrating how we have repeatedly torn down false divisions hate groups choose to create. But the struggle against bigotry and hatred must continue so we never give in to intolerance like Lowe's Corporation has done. Corporate America needs to take a stand against these anti-Muslim fringe groups and stand up for what is right because this is what it means to be an American."
Rep. John Conyers Jr., D-MI, said Lowe's "should unequivocally apologize to the Muslim and Arab American community" for its decision. Over the past 10 years, the Muslim and Arab American community in this country has faced a growing level of discrimination, which threatens their quality of life,.
State Sen. Ted W. Lieu, D-Torrance released a letter he sent to the chief executive officer of Lowe's, the nationwide chain of home-improvement and appliance stores, in response to the company pulling its advertising from a TV show about Americans who are Muslim. Here is part of what he said:
I am writing regarding Lowe's action of pulling its advertising from Discovery Channel/TLC's show "All-American Muslim" because of complaints from the Florida Family Association that "All-American Muslim is propaganda that riskily hides the Islamic agenda's clear and present danger to American liberties and traditional values." Lowe's action is bigoted, shameful, and un-American. I call on Lowe's to rescind its action and apologize to Americans who are Muslim. If Lowe's continues its religious bigotry, I will encourage boycotts of Lowe's and look into legislative remedies.

Lowe's action is profoundly ignorant. Islam is a peaceful religion practiced by over 1.5 billion people, including Americans across our great nation and Lowe's own employees. As President Bush declared, and President Obama reaffirmed, America is not at war with Islam.

… Lowe's religious discrimination is the equivalent of a company asserting that it is pulling advertising from the Christian Broadcast Network's 700 Club because the program somehow "riskily hides" the agenda of Christian radicalized groups such as Aryan Nation. That assertion would, of course, be utter nonsense and religious bigotry. The fact that some people commit murder or other extreme acts in the name of a peaceful religion—whether Christianity or Islam or Hinduism—does not somehow give that religion an "agenda" that would be a "danger" to "American liberties and traditional values." In fact, it is Lowe's bigotry that poses a danger to American liberties and values.

One of America's main founding principles was religious freedom. Many early Americans fled Europe because of Europe's religious intolerance at the time. Another principle that makes us Americans is the protection of minority rights, and the abhorrence of discrimination based on protected classes such as race, national origin, and religion. I find it unsettling that I need to remind Lowe's of our nation's deeply held principles.
Rep. Chris Murphy D-CT accused Lowe's, the nationwide home improvement chain, of giving weight to anti-Muslim views by pulling their ads. "This is a major American company rubber-stamping basic foundational bigotry against a major American religious group. Lowe's pulled these ads because one right-wing anti-Muslim group in Florida said that the show hides the 'true agenda of Islam,' which according to this group is to destroy America. It's one thing when a fringe group or a radical, unhinged pastor is doing it. It's quite another when a fortune 100 company is endorsing this nonsense. Congratulations to Lowe's for acknowledging that there are some really bigoted people in the world. That doesn't mean that Lowe's or any other company should acquiesce to this kind of behavior. For instance, there are, unfortunately, a lot of people out there who still hold racist views about African-Americans, but I don't think that means Lowe's is going to be pulling its ads from television shows featuring African-Americans." Murphy also said Congress should not remain silent when any group of people is "marginalized" because they worship differently, and indicated he and other House members would be sending a letter to Lowe's on the issue. "
The Asian American Center for Advancing Justice issued a statement which included "Advancing Justice believes that Lowe's reaction gives credence to these anti-Muslim sentiments and contributes to a negative atmosphere of intolerance towards minority communities and may incite hate crimes and related violence.
Russell Simmons slammed Lowe's for its decision to pull its ads from TLC's All-American Muslim reality show and warned the company could face outrage from civil rights groups beyond the Muslim community. He said:
"This can't happen in America; [Lowe's] needs to fix this immediately," Simmons said, calling the move Islamophobic. "They can't get away with that, it's ridiculous. There are American principals at stake here. I can't imagine the Anti-Defamation League, the NAACP, the National Urban League, or any organization that fights for their own rights will allow this to happen to any other group because they know they're next."

The Def Jam founder is chairman of the The Foundation for Ethnic Understanding, which promotes racial and inter-faith harmony — particularly among Muslim-Jewish relations. He notes his organization consists of "hundreds of imams and rabbis who work together to promote harmony around this country."

"If I go to work on this," Simmons said, "they're not even going to believe it. This is not going to be a Muslim fight. I don't want to take my time and start a boycott — don't make me do that."
There is a twitter circulating from Russel Simmons @UncleRUSH Russell Simmons: Just purchased remaining spots for #allamericanmuslim for next week The show is now sold out! keep your money @lowes and we will keep ours. Some sites are reporting that he offered to buy any open advertising slots, but that they were sold out.
The Enquirer reports that Kal Penn took to Twitter on Monday morning to personally condemn the decision of Lowes deciding to pull advertising for the upcoming TLC reality show All-American Muslim. The celebrity took to Twitter to ask people to support the petition and shared is personal opinion of not shopping at Lowes. The actor of the films in the Harold & Kumar series has people talking about Lowes decision to remove advertising from the upcoming show. "Our next movie: 'Harold & Kumar Do Not Go To @Lowes,'" writes Kal Penn. "Please take a sec to sign & support an all-American show."
Mayor Cory Booker is also encouraging people to sign the petition @CoryBooker: Cory Booker Stand for tolerance, please consider signing this petition: http://bit.ly/rPQVeu #signon
WHAT YOU CAN DO
CAIR has provided the information to contact Lowe's: 1-866-900-4650, or email execustservice@lowes.com
// ]]>. Or mail your correspondence to Lowe's Companies, Mail Code CON8, 1605 Curtis Bridge Rd., Wilkesboro, North Carolina 28697.
You can also post comments directly on Lowe's Facebook Page: https://www.facebook.com/#!/lowes
There is now an online petition at http://signon.org/sign/defend-our-american-values?source=s.tw&r_by=1771302 asking companies not to cave to pressure. A second petition has now gone online calling on Lowe's to reverse its decision: http://act.credoaction.com/campaign/lowes_tlc/?rc=LA_lowes_12122011_a1c. And, a third petition by the interfaith group Faithful America just went online at http://salsa.democracyinaction.org/o/2518/p/dia/action/public/?action_KEY=8996.
There is also an online form specifically to send a letter directly to Lowe's CEO at http://sumofus.org/action/lowes/?akid=10.80641.ZW5uA_&rd=1&t=1
Contact the marketing or public relations departments of any of the companies listed and ask if it is true that they have caved to this bigotry. Perhaps, like Amway, they have been misrepresented. Please contact us at tameditor@aol.com with contact information and what you were told.
MPAC has now posted the list of the companies listed above that the FFA claims have caved to pressure. The MPAC list has entered the url's for the websites of each of these companies, so that all you have to do is click on the name of a company, and then go to the "contact us" section to send them a message.
The Florida Family Association is now having their members write to advertisers who still have ads coming up. Here is the information from the FFA site about who they are sending these emails to, so that you can also write to them encouraging them not to cave to bigotry:
Amazon Jeff.Bezos@Amazon.com bezosj@amazon.com ir@amazon.com
Big Lots SFishman@biglots.com
Citi Group Investorrelations@citi.com Edward.Skyler@citigroup.com Vikram.Pandit@citigroup.com
Dyson cv@dyson.com usa.enquiries@dyson.com
Disney marsha.reed@disney.com robert.a.iger@disney.com
Discover Financial RogerHochschild@discoverfinancial.com DavidNelms@discoverfinancial.com
Farmers Mike.Linton@farmers.com PaulHopkins@farmers.com Bob.Woudstra@farmers.com
Kimberly Clarke tony.palmer@kcc.com MButhman@kcc.com thomas.falk@kcc.com
Kraft Melanie.Morland@kraft.com Rzahery@kraft.com Irene.Rosenfeld@kraft.com
Merck Richard_Clark@merck.com David_Ansticed@merck.com
Microsoft jack.evans@microsoft.com bill.cox@microsoft.com AskBoard@microsoft.com
Motorola bill.ogle@motorola.com juli.burda@motorola.com
Prestige Brands MMannelly@prestigebrands.com
Verizon Wireless Marquett.Smith@VerizonWireless.com Mami.Walden@VerizonWireless.com
Welch's birwin@welchs.com DEngelkemeyer@welchs.com MWohl@welchs.com
There is a protest planned in front of Lowe's in Paterson, NJ, 265 McLean Boulevard, Paterson, NJ 07504, close to the ICPC. Time: 3.00 PM
Date: Friday, December 16, 2011 Rain or Shine. This store has a large number of Muslim employees and it caters to the largest concentration of Muslims in NJ. For more information, or if you would like to participate contact aref at afusa.org
There is another online poll where you can vote yes or no as to whether or not you support Lowe's decision: http://www.vizu.com/poll-vote.html?n=246166&utm_source=facebook&utm_medium=social&utm_campaign=Lowes&utm_nooverride=1
NPR now also has an online poll: http://www.npr.org/blogs/thetwo-way/2011/12/12/143576220/lowes-ignites-controversy-by-pulling-ads-from-all-american-muslim?ft=1#pd_a_5752875
You can click on this link http://corporate.discovery.com/contact/viewer-relations/ to send a note of support to TLC for airing All-American Muslim.
WHY IS IT IMPORTANT TO RESPOND
The Muslim and Arab communities must respond to this issue, and hopefully interfaith, civil rights, and anti-defamation will join in the effort to oppose this bigotry. Whether they do so or not, we still must fight back against this bigotry.
Prior to this demonization effort, there were Muslims who had reservations about the program. Some thought it was focused on only one small group of Muslims, i.e. Lebanese, Arab, Shia's living in Dearborn, and wished that it included a more diverse sample of Muslims. Some thought that the particular people selected did not represent their particular view of Islam, etc. Wajahat Ali provided a good overview of the varius responses. The titles of many of the articles listed at the bottom of this page also reflect that internal discussion.
However, once this became an issue not of whether or not the television program itself was worthwhile, but instead an issue of whether or not Muslims – any Muslims – could be represented without including demeaning stereotypes, then it became an issue for all American Muslims to be concerned about.
As Imraan Siddiqui said in a wonderful article
… No matter what your view on the show may be, the Muslim community now has a call to action – and this will definitely serve as a litmus test for the community. There is no doubt that we are living in a time of great challenge and turmoil as Muslims in America. Although we are 10 years past the attacks of 9/11, the level of Islamophobia in the U.S is at its highest and most well-established level. The Learning Channel took a bold step by introducing a show that featured Muslims, living a normal – middle-class, well-entrenched American life. As soon as the show launched, it was met with fierce opposition, by the usual Islamophobic cast of characters … So now that the facts are in front of us, what is the Muslim community going to do? With the rise in anti-Islam sentiment, we have seen a dichotomy in the community; on one hand we have seen a great increase in activism – led by groups such as CAIR and MPAC, among others. On the other side, there remains a disturbing amount of apathy when it comes to issues such as this. Many think the best way to react to a hostile environment is to ride the situation out, and that this will all pass. Will ignoring these issues help the cause of the Muslims and the entire nation in the long term? The answer is no. For those who think that groups like FFA are just a flash in the pan, and that Pamela Geller has used up 14 of her 15 minutes, it's time to think again.

Racism has manifested itself in many eras and in many different ways throughout history. There were times when racism was institutionalized, as in the case of the post-slavery and Jim Crow era toward African Americans. There have been times where the racism or anti-religious sentiment has hovered beneath the surface –as in the case of the attitude toward Catholics, throughout much of America's history. As we zoom out and examine the timeline of this relatively young country's history, there has been a relatively unbroken chain of racism or religious discrimination that has manifested in some way, shape or form. There has always been small, yet vocal minority who have latched onto these movements and who have attempted to fear-monger against a perceived outsider group. This has shifted at one point or another from Catholics, to blacks, to Jewish people, to Asians. The focus is now squarely upon the Muslims. When multi-billion dollar firms such as Lowe's are allowed to make moves such as this, the threat of institutionalized racism becomes that much more of a reality.

Those at the Florida Family Association hide behind a false sense of morality, trying to build a connection to what they perceive as "traditional American values." In the course of their faulty logic, they completely ignore the rights of all religions (including specifically Muslims) to enjoy the same freedoms under the First Amendment of the Constitution, that they claim to cling to so dearly. The reality is that the Thomas Jefferson's, John Adams' and Benjamin Franklin's of the world were much more sophisticated in their worldview and more accepting of all peoples centuries before there was any television or Internet. Past precedent shows us that these hate groups would have likely been on the side of segregation and the marginalization of the aforementioned race and religious groups, had they been present during those times. We must ask ourselves if we are truly at a crossroads when it comes to how Islam is perceived moving forward in the U.S.

… The answer is simple: If we sit back and do nothing, we lose. If we continue to ride this thing out, and wait for someone else to write a letter, or for someone else to call, or for someone else to boycott Lowe's, then chances are that nobody will. We have great organizations that work for our civil rights on a day to day basis, but they can only do so much. Groups like CAIR have the same annual budget to handle hundreds of staff and operations as does a single anti-Islam blogger – as in the case of Bridgette Gabriel or Robert Spencer. These people receive all kinds of funding from corporate interests and foundations in order to spread the fear of Islam – and sadly, they are successful in doing so. All of us can do a small part to contribute to this cause – whether it is writing a letter to Lowe's executives, calling them to express your dissatisfaction, or to just shop elsewhere in an act of conscientiousness.
SEE ALSO:
A Litmus test for the All-American Muslim community, Imraan Siddiqi http://www.suhaibwebb.com/society/domestic-affairs/a-litmus-test-for-the-all-american-muslim-community/
'All-American Muslim' Draws Over a Million Viewers http://www.eurweb.com/2011/12/all-american-muslim-draws-over-a-million-viewers/
'All-American Muslim' is Action Packed Again, Casey Holley http://entertainment.gather.com/viewArticle.action?articleId=281474980857375
All-American Muslim is Just TV, Folks, Zeba Iqbal http://www.religiondispatches.org/archive/culture/5408/all-american_muslim_is_just_tv,_folks/
All-American Muslim Meets an Un-American Advertising Pullout, By James Poniewozik http://entertainment.time.com/2011/12/12/all-american-muslim-meets-an-un-american-advertising-pullout/#ixzz1gMD9mwyq
All-American Muslim TLC site http://tlc.howstuffworks.com/tv/all-american-muslim
Backlash Mounts Against Un-American Bigots Who Targeted All American Muslim http://www.politicususa.com/en/bigots-all-american-muslim
'All-American Muslim' review: Varied lives shine through on TLC, Robert Lloyd http://articles.latimes.com/2011/nov/12/entertainment/la-et-1112-all-american-muslim-20111112
An all-American reality show, Tuqa Nusairat http://www.altmuslim.com/a/a/r/4528
Boycotting the All-American Muslim, Tod Kelly http://ordinary-gentlemen.com/blog/2011/12/10/boycotting-the-all-american-muslim/
Christian Right's Anti-Muslim War Targets Wholesome TV Series, Michelle Goldberg http://www.thedailybeast.com/articles/2011/12/12/christian-right-s-anti-muslim-war-targets-wholesome-tv-series.html
Corporations Pulling Ads From All-American Muslim Are Engaged in Jim Crow-Style Discrimination, Abdulrahman El-Sayed http://www.huffingtonpost.com/abdulrahman-m-elsayed/lowes-commercials-all-american-muslim_b_1143586.html
Florida Family Assoc. has a history of protests http://www.boston.com/ae/tv/articles/2011/12/13/fla_group_in_lowes_flap_has_history_of_protests/
Hateful campaign targets "All-American Muslim" , Matt Zoller Seitz http://www.salon.com/2011/12/12/hateful_campaign_targets_all_american_muslim/singleton/
Let's Face it: It's the Radical Right, not Islam, that is the Greatest Threat to the American Way, Ahmed Rehab http://www.ahmedrehab.com/blog/2011/12/lets-face-it-its-the-radical-right-not-islam-thats-the-greatest-threat-to-the-american-way/
Looking Beyond "All-American Muslim", Rose Aslan http://www.stateofformation.org/2011/12/looking-beyond-%E2%80%9Call-american-muslim%E2%80%9D/
Lowe's Among Companies That Have Pulled Ads From TLC's 'All-American Muslim' Reality Show, Omar Sacirbey http://www.huffingtonpost.com/2011/12/09/companies-ads-all-american-muslim_n_1140066.html
Lowes Folds To Bigotry And Pulls Advertising From TLC's All-American Muslim, Perez Hilton http://perezhilton.com/2011-12-12-lowes-pulls-advertising-from-all-american-muslim-reality-show?utm_source=dlvr.it&utm_medium=twitter#.TuaSuq6ltiI
Lowe's pulls ads from 'All-American Muslim' after 'ordinary' portrayal protested http://insidetv.ew.com/2011/12/09/ads-all-american-muslim/
Lowe's Pulls Ads from TLC's 'All-American Muslim' for Portraying Islam POSITIVELY http://ohnotheydidnt.livejournal.com/64995832.html#ixzz1g8diDtJo
Lowe's Retail chain pressured into pulling advertising from reality show about Muslims http://www.rawstory.com/rs/2011/12/09/retail-chain-pressured-into-pulling-advertising-from-reality-show-about-muslims/
Media Matters notes that Anti-Muslim Activists Attack TLC's All-American Muslim As "A Little Taqiyya On The Prairie"
My Take: 'All-American Muslim' doesn't speak for this Muslim, Aman Ali http://religion.blogs.cnn.com/2011/11/15/my-take-all-american-muslim-doesnt-speak-for-this-muslim/
My Take: Defending TLC's 'All-American Muslim' against Muslim complaints, Khurran Dara http://religion.blogs.cnn.com/2011/11/28/my-take-defending-tlcs-all-american-muslim-against-muslim-complaints/
My Take: Is 'All-American Muslim' begetting all-American bigotry?, Arsalan Iftikhar http://religion.blogs.cnn.com/2011/12/12/my-take-is-all-american-muslim-begetting-all-american-bigotry/
NPR discussion about All-American Muslim with Wajahat Ali http://www.npr.org/2011/11/30/142950262/ali-calls-all-american-muslim-a-welcome-relief
The Reality of "All-American Muslim", Wajahat Ali http://theamericanmuslim.org/tam.php/features/articles/the-reality-of-all-american-muslim
TLC premieres 'All-American Muslim' reality TV show, Niraj Warikoo http://www.usatoday.com/life/television/story/2011-11-13/american-muslim-tv-show-tlc/51170778/1
TLC show flawed, crucial step, Noor Mir http://www.miscellanynews.com/2.1577/tlc-show-flawed-crucial-step-1.2681245
TLC's 'All-American Muslim': A Step in the Right Direction, arsalan Iftikhar http://www.patheos.com/blogs/allamericanmuslim/2011/12/tlcs-all-american-muslim-a-step-in-the-right-direction/
TLC's 'All-American Muslim': A Step in the Right Direction, Dilshad Ali http://www.patheos.com/blogs/allamericanmuslim/2011/12/tlcs-all-american-muslim-a-step-in-the-right-direction/
TLC's 'All-American Muslim,' Shot in Dearborn, Getting Attacked on Multiple Fronts, Jim McFarlin http://blogs.metrotimes.com/index.php/2011/12/tlcs-all-american-muslim-shot-in-dearborn-getting-attacked-on-multiple-fronts/