Currently I have nearly 200 reviews on Zabihah.com – a website created by a friend of mine, Shahed Amanullah, about 10 years ago which is a user generated review site for Zabihah Halal restaurants across the world!
Zabihah is an arabic word which means an animal is slaughtered according to Islamic dietary laws (similiar to Kosher for Jews) and it is Halal (permissible in Islam) for Muslims to consume.
Since many people see my reviews online, I got the nickname of "Mr. Zabihah.com" from some of my friends and always get asked about my favorite Halal places or if I have come across any new Halal places in the Bay Area.
I decided to post my top 5 Halal restaurants (as of now:)) here on my blog! So here they are (not in any particular order):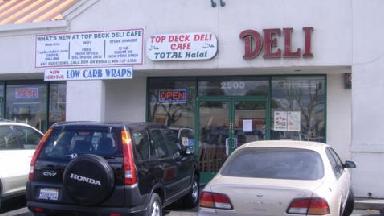 1. Top Deck Deli in Santa Clara, CA (located about a mile away from the MCA masjid). This is an Old-fashioned American Deli which serves all the traditional favorites such as Reubens, Cheese Burgers, Philly Cheesesteaks, Grilled Chicken Sandwiches as well as specialty items such as wings, salads, burrittos, tacos, steaks and soups. They serve breakfast, lunch and dinner. For breakfast try the chopped steak and eggs or the Denver Omelet (Halal turkey bacon, veggies and cheese). My favorite lunch item is the Hot Pastrami sandwich on a sourdough roll. They also have low-carb wraps which you can get for most of the sandwiches and is a good alternative if you are trying to cut down on your carbs like I am these days:). An important note is that the owner, Don Brown recently converted to Islam (during the month of Shabaan this year) and is a very down to earth and friendly man (as is his wife, Emma, who runs the deli with him). He is dedicated to providing high quality Halal American food for the Muslim community, and although his prices are a bit more than the usual places (Subway, Quiznos, etc.), his food is much better quality and has bigger portions – last but not least it is completely 100% Halal:)! Go to www.topdeckdeli.com for more info.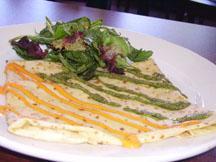 2. Cafe Grillades in San Bruno, CA (located close to the SFO airport). This is a nice French Algerian place which serves some of the best crepes in the Bay Area. When most people think of crepes, they think "IHOP", but these are REAL crepes, both savory and sweet crepes. The owner, Br. Samy Fars has gone through alot of trouble to provide all halal meat, even though most of his customers are not Muslim. The restaurant is small, but very classy and a nice change compared to most Halal restaurants which have little or no interior decor or concept of friendly service. My favorite items are the chicken poulet crepe, the cafe grillades burger (one of the best burgers I have had) and for dessert you can't beat the banana crepe with caramel! I highly recommend this place to bring your guests as it will be a very unique Halal experience that you can't find anywhere else in the Bay Area (and perhaps in the country:))! Go to www.cafegrillades.com for more info.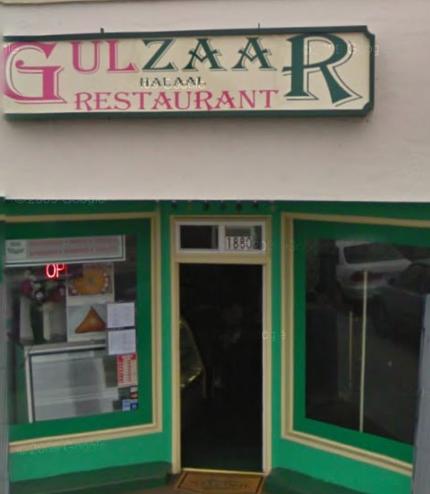 3. Gulzaar Halal in San Jose, CA (located a couple miles away from Valley Fair Mall). This use to be a Lebanese bakery (Called "Just Laziz") which served Manakesh and other similiar items, but was bought by Imam Omar Farooq Desai who use to own Hala-B's sandwich spot in Sunnyvale a few years back. He has brought back his famous Beef Kabab and Shredded chicken sandwiches to Gulzaar. The french bread roll is one of the best sandwich bread I have ever had, and I still don't know where he get's it from! Imam Farooq still has the Lebanese items on the menu, but has added some Indian-Pakistani favorites such as biriyani and samosas. Try the Beef Kabab Sandwich (medium spicy) and you will not be disappointed! The chicken biriyani is good too:) Go to www.gulzaar.net for more info.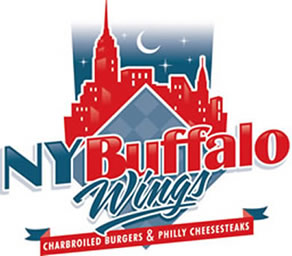 4. New Yorkers Buffalo Wings in San Francisco, CA (in the Mission District). Although the parking is difficult and it may not be in the best of areas, this place is worth trying out when you are in SF, especially if it's late at night and most Halal places are closed, this place is open till 3am on Friday and Saturday nights! The wings are excellent. My favorite wing sauce is the Spicy one, although BBQ and Teriyaki are very good as well. I usually get the Supreme Philly Cheesesteak, which is excellent since it's very cheesy and has alot of meat! The interior decor of the place is clean and spacious and they have a large TV in the corner where you can watch movies or sports. Go to www.nywings.com for more info.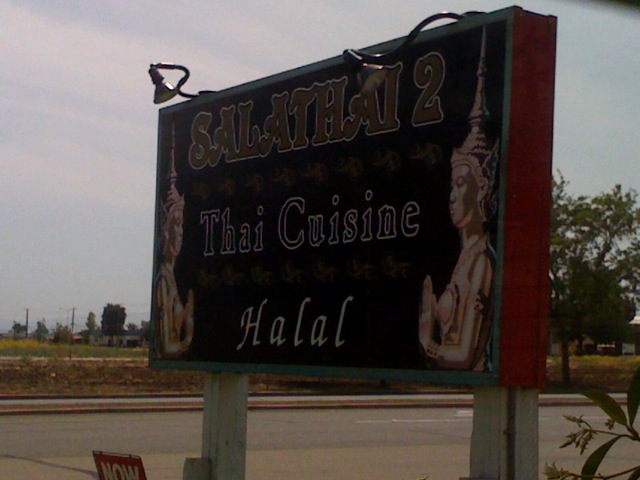 5. Sala Thai II in Fremont, CA (Located in an industrial office park). I like Thai food, because it's a mix of Chinese and Indian food and spicier than both! The interior decor of this restaurant is very nice with polished wood tables, shiny black seats and colorful yet elegant tiles on the walls. Our family usually celebrates some kind of birthday, anniversary or special occassion at this restaurant, as everyone enjoys the food. Get the Hot soup with prawns (or chicken) and Yellow Curry Chicken. The sati is good, as well as the BBQ chicken or beef. I liked the garlic wings for appettizer and Drunken Noodles for main course. Try the Thai Iced Tea as well the fresh coconut milk. For dessert try the "Roti" (tiny pieces of bread with condensed milk and sugar on top). Note that there are two locations, but only Sala Thai II serves Halal meat. Go to www.salathai-restaurant.com for more info.
You can see these as well as the rest of my reviews on Zabihah.com. If you have an iPhone, download the Zabihah application from iTunes, so that you can quickly find your local halal restaurants, grocery and meat stores, masjids and Muslim owned businesses while on the go!
Irfan "Mr. Zabihah.com" Rydhan