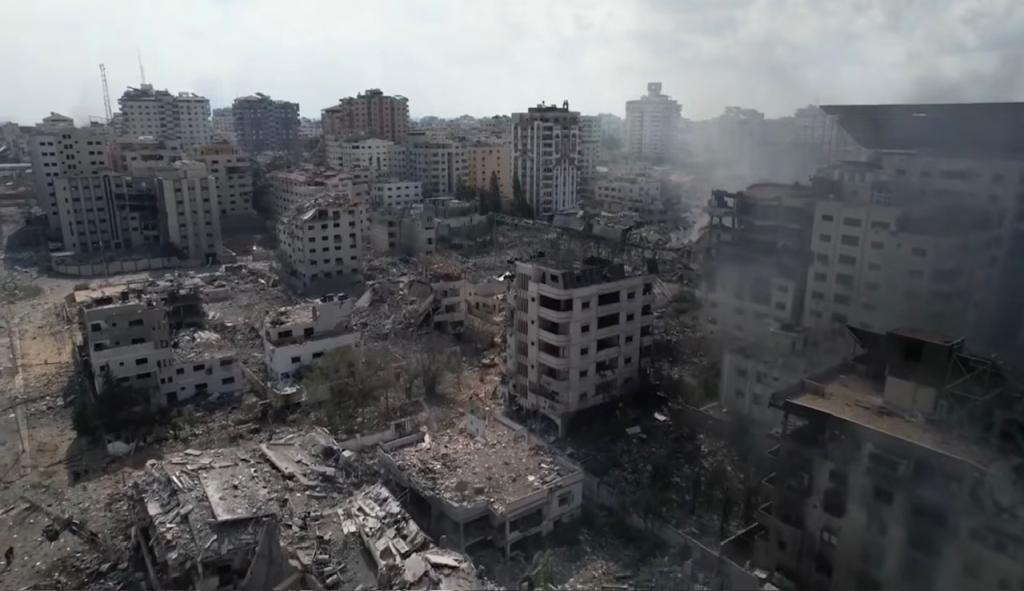 We unequivocally condemn all acts of violence and humanitarian repression against innocent civilians. The targeting of innocent civilians by Hamas is reprehensible. The indiscriminate barrage of bombs and missiles against innocent civilians in Gaza by the Israeli Government is reprehensible. It is the innocent civilians who pay the price for the violence they did not commit.
Condemning the harmful impact on innocent civilians and acknowledging the years of systemic oppression of an occupied group are not mutually exclusive concepts. The Palestinian people of Gaza have been living under a blockade for decades, with no self-determination. Gaza has been described as the world's largest "open-air prison." The fact that the Israeli government is able to cut residents of Gaza off from electricity, fuel, water, food, and medical aid is indicative of the many problems Palestinians in Gaza face.
To be absolutely clear, blaming Palestinian civilians for the actions of Hamas is not okay. Blaming Israeli civilians for the actions of the Israeli Government is also not okay. Gaza is a 360 sqkm (140 sqmi) piece of land (approximately the size of a metropolitan area like Las Vegas) with 2.1 million residents, 80% of which are refugees [1]. Children make up half the population in Gaza. The United Nations declared Gaza unlivable in 2020 due to the living conditions imposed on residents of the area – this is a human rights issue [2]. The Israeli government's continued siege of Gaza and the occupation of the West Bank and East Jerusalem is deemed as apartheid by the United Nations [3], and the Palestinian people have the right to self-determination under international law [4]. Here are some important facts regarding the living conditions in Gaza as provided by the United Nations [5] in 2022:
1.3 million out of 2.1 million Palestinians in Gaza (62%) require food assistance.
78% of piped water in Gaza is unfit for human consumption, for when water is made available to residents.
The current and ongoing bombardment of Gaza by Israeli forces since October 7th, 2023 has resulted in the displacement of over 200,000 residents so far, most of whom have had their homes completely destroyed with nowhere to go.