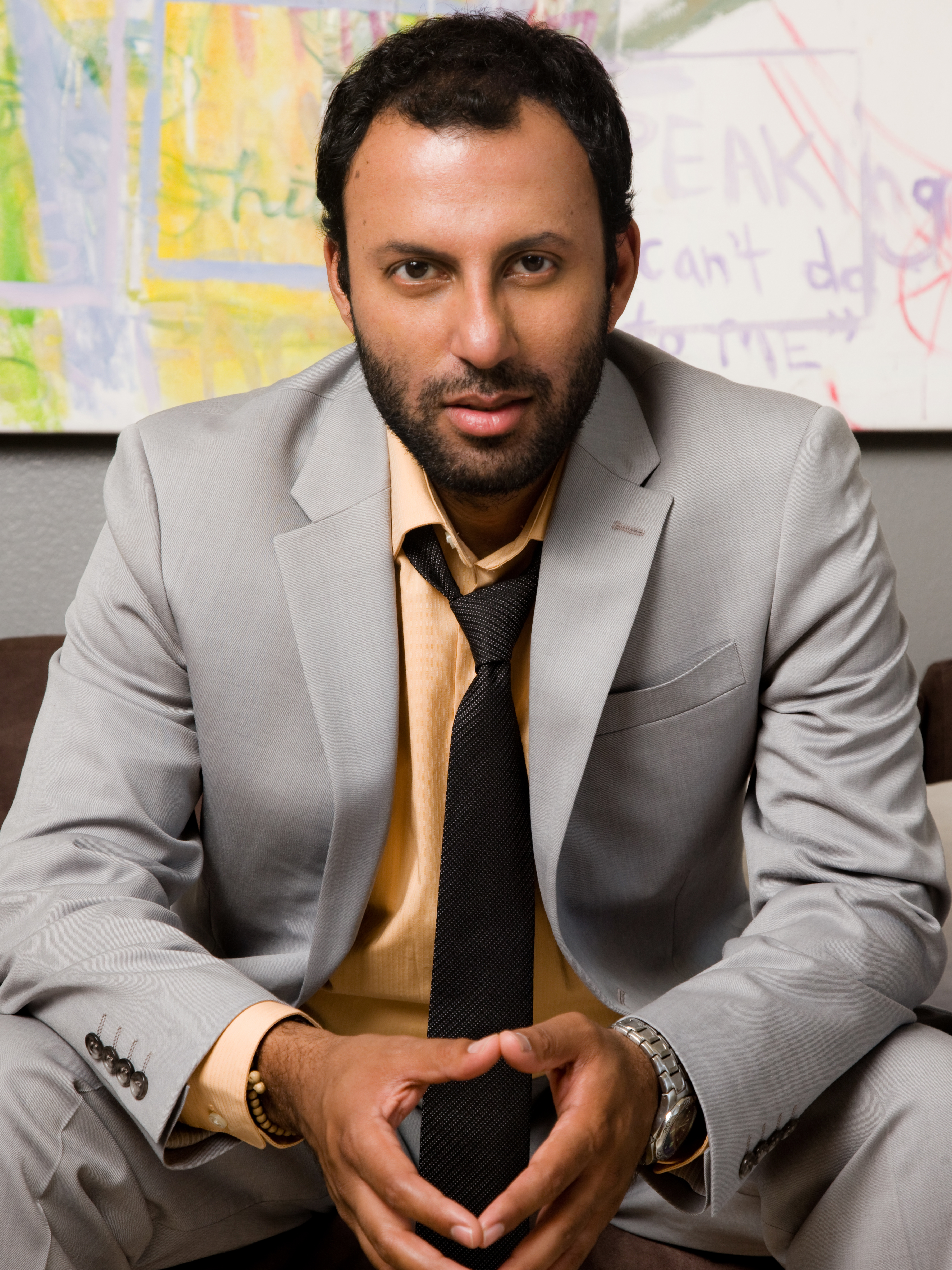 I interviewed actor Rizwan Manji from NBC's "Outsourced" for ILLUME Magazine (www.IllumeMag.com).
He talked about what its like to be Muslim in Hollywood and the importance of 'good Muslim' roles.
How did you get the part of Rajiv Gidwani on NBC's "Outsourced" ?
I was sent the script for the Pilot and thought it was hilarious. As an Indian, I could relate to some of the characters who share the same culture as me, and this was the first time that I have heard of a major TV sitcom about South Asian culture. I initially was called in to audition for the role of Gupta (played by Parvesh Cheena) and did not get the role, but after the producers could not find a suitable actor for the role of Rajiv, they called me in again and I got the part.
Many people who watched the pilot episode, felt the show was filled with too many stereotypes and was not really a funny show. How do you respond?
The pilot episode was basically a quick introduction to all the eight main characters. We basically have 22 minutes to introduce each person and you don't really have much time to go into that much detail of each character. It is a pretty standard set-up as most TV sitcoms and if you have seen other shows such as Friends, etc. you will see that in the beginning they quickly introduce each character and you see how each character is on the surface (i.e. so and so is the dumb character, etc.). The main goal of any sitcom is to entertain and establish an audience who is willing to come back to watch again.
Will the TV show go into the different religions of the characters or stay focused on the culture of India?
Currently there is one call center worker, Samina, who is a Muslim women who wears Hijab (played by a Non-Muslim) and she does interact with my character (my character is Hindu) in a future episode, but at this point in time the TV series is not focusing on religion and when references are made it is mostly the Hindu religion.
As a Muslim of South Asian descent, you are familiar with the tradition of parents limiting their children's field of study to medicine or engineering. How did your parents react to your decision to get into acting and were they supportive of you?
I was pretty lucky, because my family was very supportive of me. At first my parents did not really understand why I wanted to be an actor and also how I would be able to make a living out of it, since they came from a background, like most South Asian parents, of leaving their homeland (Tanzania), going to another country (Canada) and working hard to allow their children to go to a good university so they can become a doctor or lawyer, etc. My parents never told me no for acting, but they did encourage me to go to school and get a degree as a back-up plan. I did go to school in Alberta for one year, but afterwards decided that I want to study acting at the "American Musical and Dramatic Academy" in the United States. It was difficult to get in and also I didn't have any money to pay for tuition, so I obviously had to ask my parents for help. I thank my sister, who really was able to sit down with my parents and convince them that this is what I really wanted to do. Now, my father is really excited about the whole acting thing and whenever he spots an opportunity for a South Asian role, he tells me to apply for it and kinda acts like my manager!
As a Muslim, do you think it is important for more Muslims to get involved with acting in TV and Films?
Definitely. Muslims need to be involved and active. TV is watched all over the world, especially TV which is produced here in America. It is the most visible platform we have now. If majority of the world sees only evil Muslim characters and roles on TV, that is detrimental to everyone, not just Muslims. There needs to be a greater presence of Muslims on TV.
Were you offered any negative roles in terms of portrayal of Muslims and how did you respond?
Yes, I received many offers which portrayed Muslims in the stereotypical manner of just killing someone and yelling something in Arabic. I turned down many of these roles. But some of them I did debate whether to take them or not. For example, I was offered several roles to be a terrorist on the series "24", which I turned down, but in the last season, they had several characters who were "good guy" Muslims (such as Anil Kapoor's character). So when I was offered a job to play a small role of a bad guy, I accepted it, since I saw that a major character was portraying a "good brown Muslim person", so it wasn't a one sided thing, where all the muslim characters are bad. But I do struggle with these roles and turn down something if it makes me feel uncomfortable.
What advice do you have for young Muslims who are interested in becoming actors?
If it's your passion, then go for it. But don't think that you will become rich quick. It's a struggle and is not easy work. I have been working in this business for 15 years now, and had to do a lot of side jobs along the way. There is very little money in the beginning. But if you like it and have a passion for it, then do it!