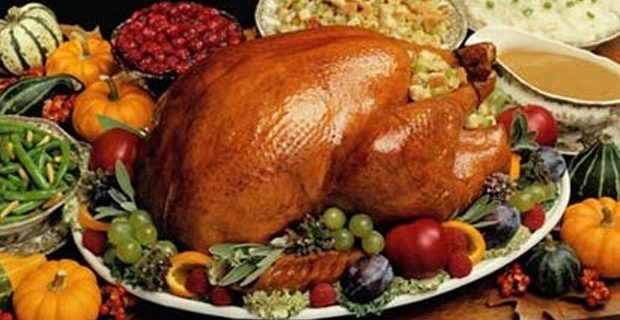 Originally Posted on ILLUME: http://www.illumemagazine.com/zine/articleDetail.php?Terrorists-Enlist-Turkeys-for-Jihad-Pam-Gellar-13862
Recently, bikini-blogger and Islamophobe extraordinaire, Pamela Gellar issued a warning that the Butterball Company is supporting international terrorism by providing "Stealth Halal" Turkeys to American families.
Gellar states on her website:
Across this great country, on Thanksgiving tables nationwide, infidel Americans are unwittingly going to be serving halal turkeys to their families this Thursday. Turkeys that are halal certified — who wants that, especially on a day on which we are giving thanks to G-d for our freedom? I wouldn't knowingly buy a halal turkey — would you? Halal turkey, slaughtered according to the rules of Islamic law, is just the opposite of what Thanksgiving represents: freedom and inclusiveness, neither of which are allowed for under that same Islamic law.
Geller also calls on those who share her viewpoint to boycott the company.
Of course Gellar doesn't realize that Butterball, a global company, is catering to their international market, which includes 10 Muslim-majority countries such as Saudi Arabia and Iraq.
Here is a statement from Butterball's international website:
As an international turkey provider, we have the expertise in serving different countries and different customs, and will work with you to meet any and all product needs. We have met the requirements for the following certifications: USDA Approved, Russian Approved, Halal Certified, and employ a Hazard Analysis and Critical Control Points (HAACP) food safety system with Good Manufacturing processes. From great customer service to new product innovation to the proper certifications, Butterball has the experience you need to get our great tasting turkey in your market.
There are approximately 8 million Muslims in America, and the vast majority probably do not care if their Turkey is halal certified. But of course many Muslims, such as myself, do enjoy eating halal Turkey and spending time with close friends and family during Thanksgiving. Ironically, most Muslim-Americans feel that Thanksgiving is very similar to the Islamic holiday of Eid-ul-Adha, where another type of animal (a goat or lamb) is shared over the dinner table with family.
Here's a recipe for preparing that "Stealth Halal" Turkey.
Mediterranean Style Turkey
by Nyela Goraya
Ingredients
1 cup cashews
2/3 cup butter
1/4 cup orange juice
1/4 cup tangerine juice
2/3 cup lemon juice
1/2 teaspoon ground cumin
1/2 teaspoon ground thyme
1/8 teaspoon ground cinnamon
1/2 teaspoon paprika
1 (10 pound) whole turkey
salt and ground black pepper to taste
1 pound ground beef
1/4 cup chopped onion
1 cup uncooked rice (soaked)
1/4 cup pine nuts
1/4 cup raisins (optional)
1/3 cup butter
1/2 cup chicken broth
2 tablespoons apple juice
1 teaspoon salt
1/2 teaspoon ground black pepper
Directions
Preheat oven to 325 degrees F (165 degrees C).
Take cashews and place in a skillet over medium heat. Cook until toasted. Remove from heat, and chop.
Then Melt 2/3 cup butter in a saucepan.  Add the cumin, thyme, cinnamon and paprika. Mix in the orange juice, tangerine juice, and lemon juice. Rub the turkey inside and out with the mixture, reserving some for basting.
Season turkey with salt and pepper.
In a large skillet over medium heat, cook the ground beef and onion until beef is evenly brown and onion is tender. Drain grease. Mix in the rice. Stir in the cashews, pine nuts, raisins, 1/3 cup butter, broth, and apple juice. Season with 1 teaspoon salt and 1/2 teaspoon pepper.
Continue cooking until all liquid has been absorbed. Stuff all turkey cavities with the mixture,
and tie in place with kitchen twine.
Put turkey on a rack in a roasting pan, and cover breast and thighs with aluminum foil.
Pour about 1/4 inch water into the bottom of the pan.
Roast turkey in the preheated oven 3 to 4 hours, brushing occasionally with remaining butter and juice mixture.

Increase oven temperature to 400 degrees F (200 degrees C) during final hour of roasting, and remove foil.
Cook turkey to a minimum internal temperature of 180 degrees F (82 degrees C).
Enjoy Your Thanksgiving!