I've been doubtful about writing on a certain topic because I'm not sure if I'm the best person to do it and the topic in question is problematic, to say the least. However, I can't remain silent any longer, not after all the bad news I've read about Sheikh Jarrah, a neighborhood in East Jerusalem. Many Palestinian families are being evicted by their own homes and properties because Jew families claim they have ownership on the land, even though the same Palestinians families have lived there for decades.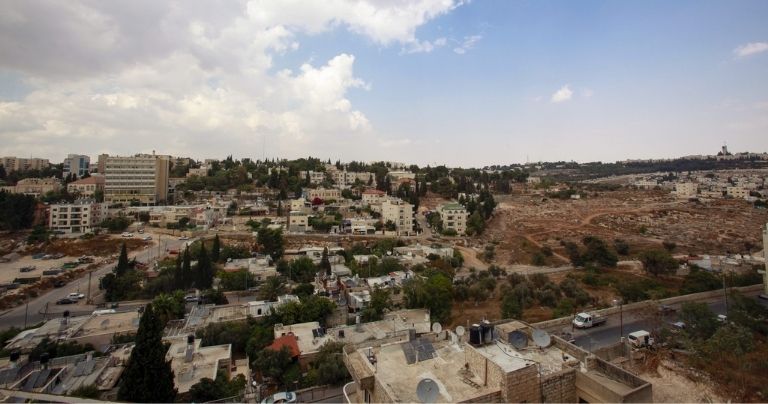 This is not something new: 50 Palestinians evicted from Jerusalem homes in 2009, and it's happening again this year. Both the New York Times and Washington Post have written about it, and the international community is on fire after it was known that Israel won't intervene in the Sheikh Jarrah Case, which makes the eviction of Palestinian families more possible.
Attorney General's refusal to comment on Sheikh Jarrah is yet another void attempt to frame our expulsions as a "property dispute."

Facts say otherwise: displacement is a war crime & the Israeli Occupation has no legitimate jurisdiction over us under Int'l law. #SaveSheikhJarrah

— Mohammed El-Kurd (@m7mdkurd) June 7, 2021
A video by Democracy Now! also describes many of the recent events in this regard.
What surprises me the most is that this news is not being talked about on more sites or newspapers, so that only those of us who follow Palestinian and Middle Eastern publications are aware of these events. What does not surprise me is that Israeli forces want to control Sheikh Jarrah, after reading Mohammed El-Kurd's article in Mada about what will happen if they steal Sheikh Jarrah:
Back when The New York Times called Palestine by its name, it reported on Sheikh Jarrah, a neighborhood north of Jerusalem's Old City, as a key and strategic location during the Zionist invasion in 1948. The area had seen the city's "stiffest fighting," as seizing Sheikh Jarrah meant centralizing Israeli control over the city. Today, while Palestine's name is obfuscated, Sheikh Jarrah is one of the city's last remaining fronts that is still resisting complete Israelization.

This neighborhood of figs and olives is as resilient as it is bruised. During the Nakba, the Zionist paramilitary group Haganah blew up 20 homes in Sheikh Jarrah and killed dozens of Palestinians. Seven decades later, the families in the neighborhood continue to confront a similar threat of ethnic cleansing, one that substitutes artillery with a supremacist judicial system.
This neighborhood was established in the 12th century and named after Hussam al-Din al-Jarrahi, Saladin's physician, the military leader whose army liberated Jerusalem from the Crusaders. Sheikh Hussam also received the title jarrah (جراح), meaning "healer" or "surgeon" in Arabic, making him the spirit I definitely want to pray to for the safety, healing, protection of the Palestinian families: I can also consider him when asking for justice, since forced evictions are a war crime for the United Nations, and Human Rights Watch has said that the disparate rights between Palestinian and Jewish residents of East Jerusalem:
(…) underscores the reality of apartheid that Palestinians in East Jerusalem face. Nearly all Palestinians who live in East Jerusalem hold a conditional, revocable residency status, while Jewish Israelis in the same area are citizens with secure status. Palestinians live in densely populated enclaves that receive a fraction of the resources given to settlements and effectively cannot obtain building permits, while neighboring Israeli settlements built on expropriated Palestinian land flourish.
Sheikh Jarrah's Prayer
Healer during the war,
Your touch that closes the wounds,
Put your eyes upon your land,
Put your eyes upon its blood.
King of doctors, friend of freedom,
You who cured many when alive,
Shine a light to stop evictions,
Lend your strength to Sheikh Jarrah.