I just finished doing a late Summer Solstice ritual due to lack of time, and now that I read about the materials I used, I can only think I just got a structure for future rituals with a strong pre-Islamic or Arabic focus. It was an intuitive experience with little to nothing planned, but I had a great experience, confirmed some information I wanted to work with, and got more ideas to enhance my practice as well. I can't share everything right now until I know more, but here's almost all of it.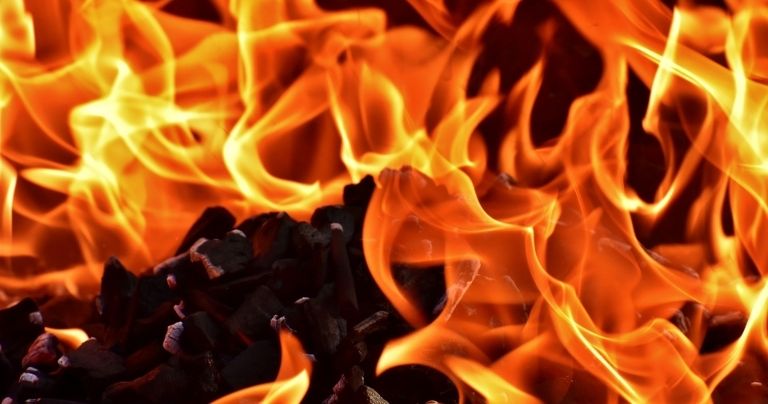 Two weeks ago I bought frankincense sticks, something I have never tried before, but I've read many times in the past in books and magazines. I just thought about giving it a try and wait for a ritual to use them. My initial idea was to celebrate the Summer Solstice with a focus on the Fae, beings I tend to work with more often than not, but as soon as I thought about doing the ritual I felt the need to connect with a particular jinni.
With some music on the background, I started following my usual protocol to close a circle using a selenite wand, but then I just felt it wasn't the right way to do it. I took an onyx, red jasper, orange agate, and snowflake/snowy obsidian and formed a circle around myself with them. I was feeling exhausted and wanted to do the ritual as soon as possible, so I wouldn't be drained the rest of the day, but I started calling and repeating the jinni's name four times and felt way much more energized.
My plan was to honor the spirits I work with, leave an offering to the Fae, who I also honor during the Summer Solstice, and go through my day as usual after that, but my eyes went away from the altar for a while and focused on something else. I was lightheaded, tired, and entered a trance state during which I couldn't think about anything, but when I saw what I saw and started paying attention I wasn't tired anymore. I can't go into the details because I need to know more about what I was taught, but it was something so special I will keep practicing it as much as possible.
I had onyx in front of me for Earth (East), red jasper to my right for Fire (South), orange agate behind me for Air (West), and snowy/snowflake obsidian to my left for Water (North). I didn't look at the exact location of the cardinal points before I did the circle, I just followed the general structure of north-front, south-behind, east-right, west-left, and it turned right. I have a different approach regarding them and the elements, so I will give it another try with my approach and will share the experience here as well.
However, I was surprised when I read about the stones' properties. Onyx, for example, is used for self-control and works with the root chakra, the one that connects you to the earth and keeps you grounded. I also know that black stones protect and absorb any negativity. Red jasper also works with the root chakra, helping with strength and vitality, containing iron to keep jinn under control, with its color also representing fire, like the orange agate, which helps with sight and energy, and the obsidian, which is volcanic glass naturally made with lava, a direct connection with fire as well, but since it was the snowflake variant, it contains small quantities of cristobalite, which the same chemical formula as quartz.
In addition to this, frankincense is used for purification, luck, protection, and spirituality. It has been traded on the Arabian Peninsula for more than 6,000 years, and was traded from the Horn of Africa during the Silk Road era according to Ulric Killion in A Modern Chinese Journey to the West: Economic Globalization And Dualism. His name in Arabic, al-libān, connects it to Lebanon, and the reason that has been proposed is that the spice route went via Mount Lebanon according to John Pairman Brown in Israel and Hellas Volume 1.
Now, why did I call that jinni that way? I actually said his name sixteen times, four times four, asked him to come to me, sixteen times again, and help me, another sixteen times. Reading The Arabian Nights there was a passage in The Story of the Porter and the Three Ladies that explained that all things should be grouped in fours, that that number would bring balance to everything. Also, I've read in many places that repetition is one of the basic methods in Arabic magic. I decided to test both ideas, and it turned out to work wonderfully. When I bid farewell to the jinni sixteen times, I felt I was done.
I'm still amazed at how all this worked out, the connections, the meanings, and the whole experience. It's a Summer Solstice ritual I won't forget, that's for sure, one that taught me many things and reminded me that not everything you need to know will be in books. I have been a bibliophile all my life, and while I haven't been the most devoted of readers this year, I'm still finding a middle point that works both for me as a person, a professional, a student, and a witch.