First of all, happy new year to everyone! 2020 was an insane year to all of us, for some more than others, truth be told, but hopefully, we are at the beginning of the end. Let's cross our fingers and hope for the best. I always plan what I want to do during the year when it starts, and this year I have some important readings I want to be done with.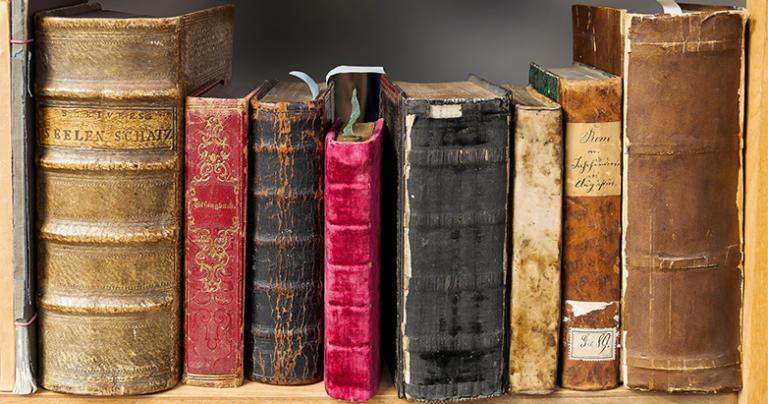 Some of them are free, some are economical, some not so much, but I'm sure all of them provide a good insight into pre-Islamic and/ or Arabic magic, belief, tradition, and folklore. Here they are, in case some of you want to do the same. For the sake of simplicity, the list is in alphabetical order and I will read all of them randomly.
1001 Nights
I have a whole post about this famous recollection of stories, its history, and the particular edition I am most interested in. Why this book? Because folklore can give you a big lot of information about a particular culture, society, time, and space. Nobody can deny that stories have power, so I plan to read this book and get as much as I can from it to enrich my practice. If you are in a hard economic situation, you also have the (particularly longer yet free) Burton edition, which was considered the most complete one until the Lyons edition, which has a simple vocabulary.
I've been planning to read this book for a long time. Although it focuses on the Arab people since the beginning of Islam, I have read very good reviews from it, and it was written by a Lebanese author, which already gives me a good impression. Not only that, the revised edition includes new chapters by Malise Ruthven about recent events such as the wars in Iraq and Syria, the fall of Mubarak and Ben Ali regimes in Egypt and Tunisia.
Perhaps one of the most important ones regarding the pre-Islamic world. It speaks about the many Arab Gods and Goddess venerated before the coming of Islam, some of the practices, traditions, and beliefs. Is not only free but also translated by Nabih Amin Faris, a professor of Arab History and Director of Arab Studies Programme in the American University of Beirut. It's the one I'm most likely to start with.
The Jinn are a topic one cannot simply cover in a single entry. The author is also an Associate Professor with Georgetown University's School of Foreign Service in Qatar, and I'm particularly interested in it because it includes chapters about the interactions between these beings and humans, especially the chapter about the jinn as inspirations for poets. Hopefully, it will mention or offer something about the sha'ir.
Another free book, this one consists of seven pre-Islamic poems that were hung on or in the Kaaba in Mecca. If this doesn't make them important, I don't know what will. Also, Arabic poetry is one of the earliest forms of Arabic literature, and most likely is the best starting point we have since most of the prose was orally transmitted, rarely written down.
Picatrix (Ghāyat al-Ḥakīm)
Lo and behold, a complete Arabic manuscript! The Picatrix has information about herbs, astrology, magic, spirits, and more. While the edition by Dan Attrell and David Porreca is a bit economical, I'm mostly interested in the one by John Michael Greer and Christopher Warnock. Greer and Warnock actually have several editions of the Picatrix, there is one divided into two volumes to Kindle. You can check on the video down below the other ones and decide which you prefer.
One of the most expensive books on the list, I have to be honest but is an academic work that explores the influence of the Arabic world and magical systems in the modern world's astrology. Is a complete explanation and review of astral magic starting in the Arabic world and its effects on European magic and occultism. Maybe it will be the last one I will read due to the price, but I have an interest in discovering what astral magic meant (means?) for the Arab world.
Finally, I need to know where I come from, need to know about my family's faith, what the Druze religion is about. I was raised knowing only the name and the symbol of the religion, but I'm an ignorant, juhhāl, in all the sense of the word. It's the most expensive book of the list, but I'm fortunate enough to already have a copy of it. I am unsure about reviewing this one, but it depends on whether or not has something to offer to my practice as a witch
***
Update: You may also be interested in the Orphan Tales and The Satanic Verses.