I just came home with my heart on the throat. A couple of hours ago, I was trying not to cry in the middle of the street as I read Sarah Dadouch's article for The Washington Post. It speaks about the bread crisis in Syria, something I completely ignored and didn't know about. As I read the details, I felt I was losing my breath, putting myself in the place of these people, deciding every day to either work/study or eat the most common of foods.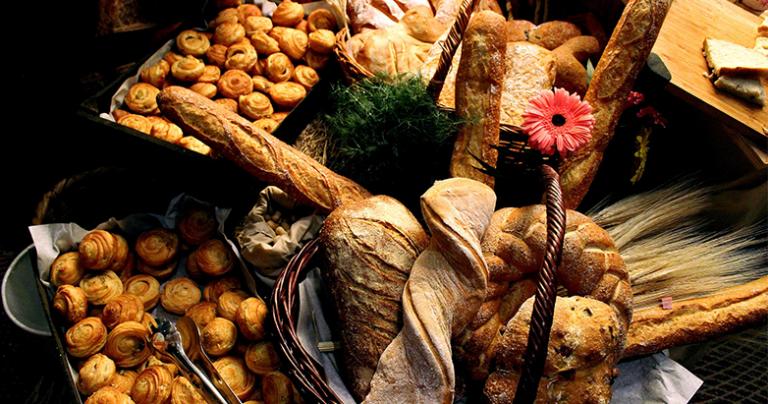 Why is bread so important?
However, what is it that makes bread so important, so essential to daily life? It depends on who you ask. For example, Rev. Margaret Minnicks, from Letter Pile, explains that:
Bread is not just a natural food to satisfy your physical body, but it is also a spiritual food for a person's spirit as well. It is a symbol in every religion because it is both a way of sustaining the body and a reminder of basic blessings.

Often, the word "bread" is used to be more than just a piece of bread. It includes the entire meal. (…) Bread is called the staff of life because it is the very basic food that supports life. When people can't get other foods, a small piece of bread will provide nourishment.
On the other hand, here at Patheos Pagan, Dandelion Lady says the following about the sacredness of bread all over the world:
Prayer for bread is as ancient as agriculture. People all over the world have ground, fermented, and baked seeds. (because that's what bread is.) Humans as a species didn't evolve to eat grain. You have to remember, grain is seeds, and seeds want to survive. They are the life and next generation of plants. So plants have all kinds of clever ways to help seeds stay uneaten or undigested so that they go through the digestive track whole. Human in turn, created clever ways to pre-digest food using tools, fire, and microscopic allies like bacteria and yeasts.
However, how is it related to social change? There's a simple description you can find at Mother Earth News by William Rubel. I'm particularly interested in this segment:
The early modern period (1500—1800) is the first era in which we find reproducible bread recipes. It is also the period just before the Industrial Revolution turns the world upside down.

Many of the breads we like today — the standard white sandwich loaf, baguette-style breads and rolls, brioche and pain de campagne — can be directly traced to this period. Though now breads for all of us, at the time these were luxury breads available to a comparative few.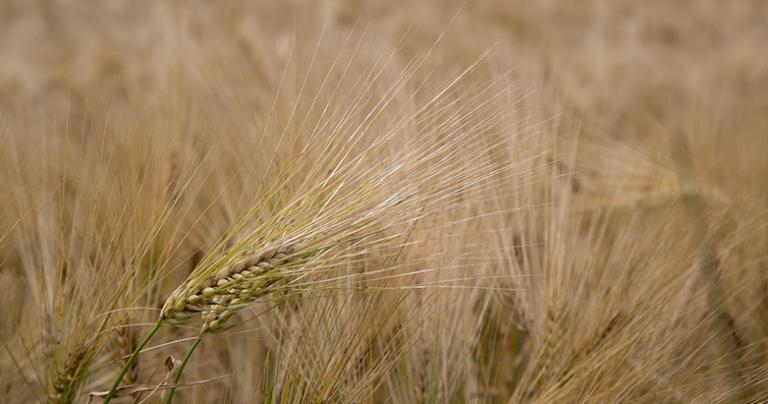 Bread in my (Syrian) Family
I was told from a young age that bread is sacred, that it should never, ever, touch the floor, and if it happens by accident, we should take it and eat it right away. My grandmother does it no matter how much her knees and legs hurt, and you better be good at hiding if she sees you trashing even the smallest of crumbs.
Just like Dadouch says in her article, bread is used in almost every meal in a common Syrian family, maybe even in other Arabic/Middle Eastern families. The best example would be the trays my grandmother prepares with plates of fried eggs, sliced tomatoes, black olives, ham, cheese, stuffed eggplants, labneh (a kind of yogurt or cheese, depending on who you ask), and so on, with bread always in the middle and abundance, so her seven children and almost twenty grandchildren can eat in a single sitting. I'm particularly addicted to the last one.
The fact that these people cannot eat something as simple as bread is heartbreaking for me because I know how important it is and can hardly imagine what it is like to miss classes and working hours because Agriculture Minister, Hassan Qatana, says "Let's go back to baking bread in our houses instead of waiting on the government." To this I say, shouldn't the government allow civilians to decide if they want to bake their own bread, to begin with?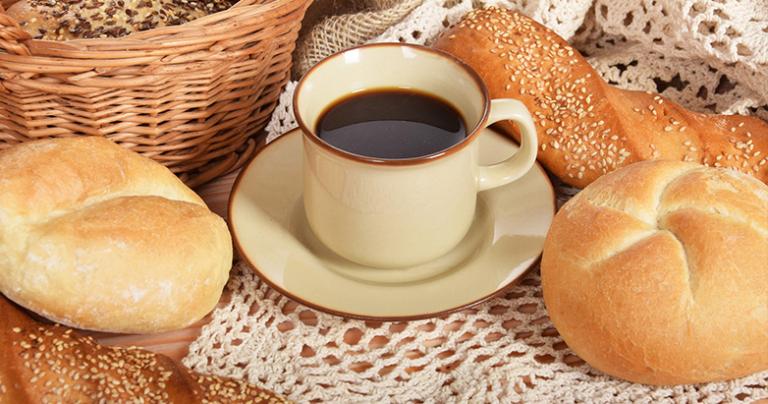 I want to believe this is just another sign of the social revolution Syria has needed for a long while. My grandfather (may he rest in peace) used to say that "every country has the government it deserves", harsh words to include such a sensible, complex topic, but I agree with him. When bread falls, people need to rise, voices need to scream, ears need to listen and eyes need to look. With this in mind, I decided to write a prayer I to use as often as possible, which is not enough, but it's a start. Pardon the lack of creativity, but here it is in case you want to add your energy.
If bread shall fall,

So shall despots,

So shall oppressors,

So shall dictators,

So shall tormentors.

If bread shall fall,

May voices scream.

If bread shall fall,

May ears listen.

If bread shall fall,

May eyes look.

If bread shall fall,

May people rise.
References