I've wanted to stay away, but no decent human being can do it for long.
The earthquakes in Syria and Turkey have been all over the news. The horrific stories I've read, the photos and videos I've watched, and some hopeful, beautiful stories, have kept me thinking about all those in need.
I come from an immigrant family, a Syrian family, grew up with stories about how hard it is to start in a new country running away from war, strife, and death. All those families are like mine, looking for a better tomorrow, like any other family that would do whatever it takes to help the next generation.
And they're facing the worst conditions.
The whole situation, classified as "a grim wake-up call for the Middle East" has left more than 41,000 deaths in Turkey and about 5,800 in Syria as of February 20, a death toll that's likely to rise further. Also, several "faith organisations urge US to lift sanctions", fearing that "the response by the US to help quake victims will not go 'far enough'".
I tried to keep some distance from the news, to seclude myself in a safe bubble so I could ignore it. I was a selfish coward. There's only so much I can do. One person is not enough to give all the help these people need.
But one person can reach more.
That's why I'm asking you that, no matter your religion, faith, spiritual path, heritage, or condition, do your best to give something to those who need it the most today. We can pray, we can send healing, light a candle and ask for help, but right now these people desperately need physical, practical help. They're fighting to stay alive today, but they could be gone tomorrow.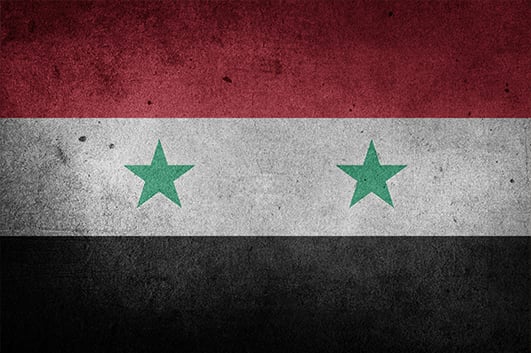 Where to Donate?
I support the first foundation in this list, and have looked for others who are providing any kind of aid or help for those affected in Syria and Turkey. You're free to support whoever you prefer, but I encourage you to do it honestly.
Also, Forbes Advisor Staff, Natalie Campisi, recommended "some of the highest-rated charities on Charity Navigator for Turkey and Syria earthquake relief efforts":
She also gives some recommendations on how to spot scams during times like these, explaining that "During times of disaster, scam artists will often prey on the goodwill of people to steal money and donations. Be aware of certain red flags before you donate any money.
According to United Way, avoid charities that do the following:
Send correspondence that resembles bills

Cannot provide specific information on day-to-day operations

Put pressure on you to give money

Only have a social media presence

Asks for donations in cash, by gift card or by wiring money–this is a common request by scammers (it's safer to use credit cards or checks).
Stay safe, humble, and helpful.