International Church of the Foursquare Gospel Founder, Aimee Semple McPherson  died on September 27, 1944 these next few posts commemorate the 70th anniversary of her death and the controversy surrounding that death.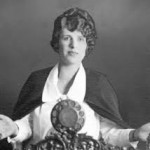 I normally knew better than to debate the controversies surrounding Aimee Semple McPherson with certain Pentecostal students of mine. Feeling out this particular student, I judged correctly that he would not be interested in all the fascinating historical tidbits and theories surrounding her life, for this Foursquare pastor -in -training, Sister Aimee is always referred to with that honorific term, and her evangelistic work and healing ministry trump any personal scandals. I felt like I do most of the time around such deeply earnest, yet insular fellow travelers, who view any discussion of McPherson's sexual life as sacrilegious—part patronizing—part protector. After all, what purpose does it serve to cast a historical judgment on McPherson's alleged affair with a radio engineer and the subsequent story about an alleged kidnapping?. Decades before Watergate, McPherson's fatal error, it seems was the cover-up, not the actual disappearance. As such, the bad publicity that befell her after the whole affair seemed to snowball because it was never satisfactorily explained, just how McPherson was kidnapped, and how she got back from Mexico?
No, what this student, and many Foursquare folks want is the Sister Aimee of the newsreels, and since church history is replete with such hagiography, it may not serve anyone's purpose NOT to allow the McPherson of the newsreels to co-exist alongside the McPherson, the single mom, divorcee, zealous religious leader, bad business manager. Both interpretations of her life deserve mention.
What matters to the faithful, if the current Foursquare headquarters website is any indication, is that McPherson's evangelistic skills and her devotion not be lost on today's Foursquare adherents. There is no mention of the scandal, or of its ensuing court battles. Curiously, there is no mention of her cause of death, aside from the fact that her schedule and hectic ministry obligations contributed to her death. It should not surprise anyone that the church she founded, (up to 2009, Foursquare was still influenced heavily by McPherson's son, Rolf), would not mention that McPherson died of kidney failure, possibly caused by an overdose of Seconal. McPherson's legacy, protected as much by her son as by the denomination, would have nothing to gain by sanctioning other versions of her life, ministry and death, chiefly because it would cause doubt on the hagiographic portrayal the church has carefully cultivated over the last 70 years.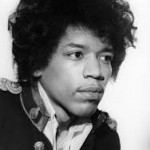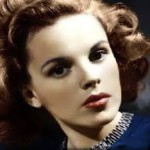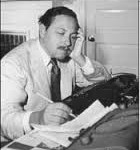 Seconal is a powerful barbiturate, commonly used in the early 20th century for pain and as a sedative. Rumors of drug addiction complicated McPherson's already scandalous life. If you don't know the story, all I can tell you is I wish I could afford to quit my job and do what everyone else in LA does, write the Sister Aimee screenplay, because its wild.  Needless to say, the Foursquare church, the hierarchy at least, would not like to have Aimee's name and reputation sullied by being cast with the likes of Tennessee Williams, Judy Garland, and Jimi Hendrix, all of whom died of Seconal overdoses in part or in Aimee's case, an overdose due to perpetual kidney problems and other ailments. That Sister Aimee was gifted as a faith healer must also cause another public relations problem, since McPherson seemed to suffer from crippling ailments and depression that precipitated the unsafe use of large quantities of sedatives. Aimee's life and her death are more about how Pentecostals see themselves and want to be seen. Aimee needed to go out a godly woman not weakened by illness, depression, and a hectic schedule she took upon herself to shore up her church in the aftermath of her faked kidnapping scandal. Aimee is a case study for how many Pentecostal and evangelical leaders who "fall" from grace are resurrected by their surrogates, their denominations' public relations firms, and how the deeply flawed nature of these leaders can never be used to point to a lesson in the flawed nature in all of us, but most, as good Christian hagiography has done for centuries, create noble Christian men and women who never yield to the their own weaknesses, but instead become part of the continued sanitizing of church history.