Lately there's been debate among old white male pastors like me about whether diversity is a gospel matter. One white male pastor worries that "pastors in our day [will] let cultural concerns"—like diversity—"crowd out the preaching of new birth, repentance, and justification by faith alone." He writes that, if this happens, it "wouldn't be the first time in the church's history that the 'gospel' became more social than gospel."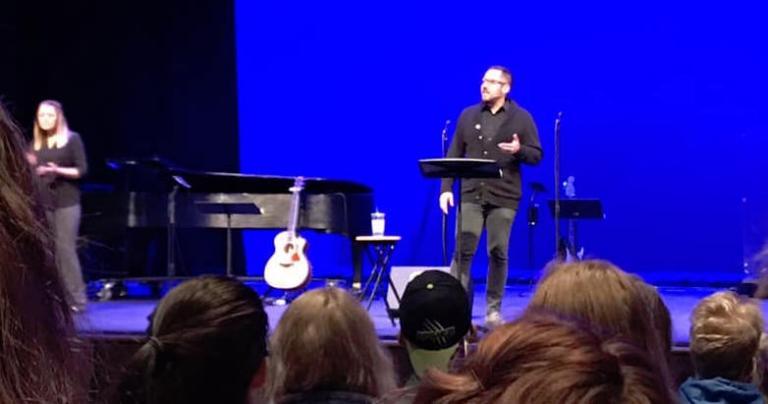 Another group of white male pastors are even more direct: "We emphatically deny that lectures on social issues"—like diversity—"are as vital to the life and health of the church as the preaching of the gospel and the exposition of Scripture," they write. "Historically, such things tend to become distractions that inevitably lead to departures from the gospel."
As white supremacists march in our parks, black men are gunned downed in our streets, and brown babies are taken from their mamas at our borders, these white male pastors worry that talking about diversity will distract us from the gospel.
At the same time, studies show that your generation—Gen Z (and Millennials)—places a high value on diversity.
This dynamic is not new to the church. In the book of Acts, we read of a complaint raised to the apostles that some of the church's widows are being discriminated against on the basis of their language and ethnicity. The Greek-speaking Jewish widows are receiving less food rations than the Hebrew-speaking Jewish widows.
When this concern is raised to the apostles, they call a church meeting. "We apostles should spend our time teaching the word of God, not running a food program," they say. So they select seven men. "We will give them this responsibility," they reason. "Then we apostles can spend our time in prayer and teaching the word" (Acts 6:2–4).
The apostles have no time to focus on social issues, like discrimination, since they are focused on the gospel. What they don't realize is that, by delegating responsibility over social issues to these next-gen leaders—whom we might call the Gen Z Seven—the apostles cede to them leadership over the advancement of the gospel itself.
Listen to the rest at the Bethel College chapel podcast.