This week, I officially became Union. I have joined the National Writers Union (NWU). The NWU is affiliated with the United Auto Workers (UAW) and the AFL-CIO.
As I have become disillusioned with the Wyoming Democratic Party , and party politics in general, I have been looking for groups and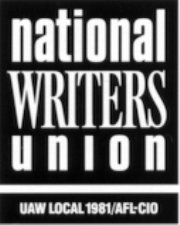 organizations that will allow me to advance social justice while also enjoying the association that comes with belonging to a group. I am social like that.
On the campaign trail, few groups were more encouraging and supportive than unions. Despite living in deep red state, union members maintain a commitment to social justice and working class families that few others do.
As an advocate with a non-profit and a blogger, I was not sure how I would go about joining a union. Upon further investigation, I found that the National Writers Union was a great fit and I applied to join.
On this May Day, I can now proudly proclaim:
I am Union!
Here is some Pete Seeger for your May Day: