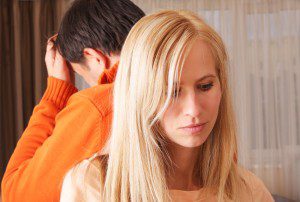 How we choose to prioritize the relationships in our life greatly affects our marriage. Unless we are intentional, our marriage will fall to the bottom of our priority list.  And, we'll end up having an "upside-down marriage".
So, what exactly is this?
An upside-down marriage occurs when a husband or a wife, or both partners, don't make the marriage a priority, so everyone and everything else takes precedence–and our priorities are out of order.
As stated in several of my blogs, my husband, Dave, and I are Christians.  Therefore, we strive to prioritize our relationships from a Bible-based, Christian perspective:  God first, marriage second, children third, then extended family and friends, and finally everyone/everything else.  This isn't an easy task, but keeping our priorities in line certainly helps us to cultivate healthier relationships that are in balance and in line with our faith.
So, what are some symptoms of an upside-down marriage?  Well, some are more obvious than others, but here are 10 of the most common ones: