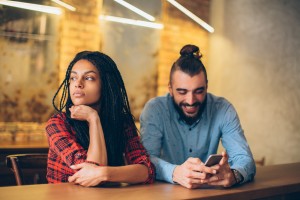 The Today Show recently did a story about the Anthony Weiner sexting scandal, and how there has been a rise in occurrences of "digital infidelity" in recent years. Digital infidelity is the use of online forums, apps, and websites to fulfill sexual desires and/or have relationships outside one's marriage.
How do you know if you, or your spouse, are committing it? Well, here are 4 signs…

Please click on the CONTINUE BUTTON to see the first sign.