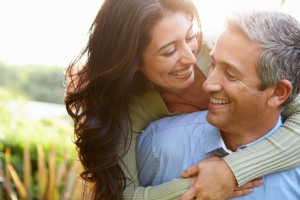 Always greet your spouse with a friendly "Hello," and say "Goodbye" when you go.
I realize this is probably a no-brainer for many of you, but tragically, there are many couples that have stopped saying these words to one another.  And, it hurts.  We can go about our day being friendly to acquaintances and even perfect strangers, only to come home to our family–expecting them to settle for our leftovers.  But, this is not only unfair to our family; it's also unsustainable for a marriage.  The next time you are tempted to skip over your greeting or goodbye with your spouse, take a moment and remember that he/she deserves your best.  He/she needs to know that he/she still matters to you, and you are glad to see him/her.  So, take the time to let him/her know this with a friendly "Hello" and "Goodbye" with a smile.
Please click on the CONTINUE BUTTON to see the next little act of love.