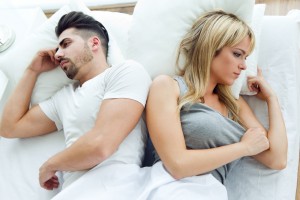 GUEST BLOG by Debra Fileta
The dangerous rift between two people in a marriage doesn't happen overnight. Just like anything significant, marriage takes time to build – and it also takes time to tear down.
But sometimes, we begin to slide away from one another without our realizing that the rift is happening. Like the slow dripping of a leaky faucet, we get so accustomed to the pattern of the noise that we don't even realize that something is broken. Something is in need of attention.
But step by step, day by day, year by year…we disconnect.
Maybe it's that we're not taught how to fight against the drift. Or maybe we're just not in tune to the drifting when it happens. But either way, if we're not careful, we can find our marriages in a place we never intended for them to be.
If you find yourself dealing with one or more of the following issues in your marriage, it's time to take seriously the suggestion that your marriage needs attention.
Click CONTINUE to see the first 6…