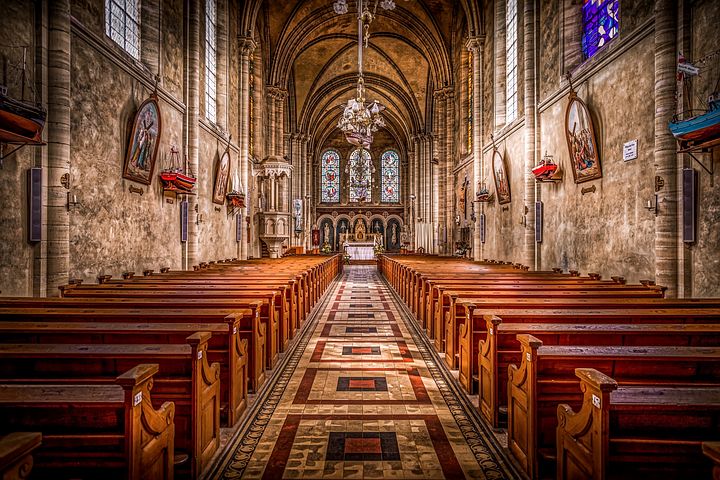 Do you see dwindling attendance at your church, mosque, synagogue, temple and other places of worship? If you do, you are not alone. A growing number of Americans are leaving the religion of their parents, according to many studies. How can we prevent this trend? Well we can't prevent it unless we know why they are leaving. So let's get down to it.
Not only the number of church and mosque goers is dwindling, but as to who is not in the audience strikes me even more. During my presentations, panel discussions and attendance at various religious services, I often find myself asking the question: where are the young people in this community? No offense against this age group (and I am one of them myself) but why does everyone in attendance look over 50 years of age?
It does not matter whether I am at a mosque, church or synagogue. I observe the same thing over and over again. Sure some mosques may be seeing higher numbers but that is likely because more Muslims moved to the neighborhood. The percentage of the mosque goers is shrinking.
So the million-dollar question is: why are they leaving?
Is there anyone to blame? If so, who? The religious leaders and clergy who are out of touch? The politicians who use religion to their advantage? The haters who use their displaced religiosity to express their hate?
Many surveys and polls have attempted to find out why.
Why are the Christians leaving the Church?
A survey of over 2200 adults in the USA conducted by Public Religion Research Institute (PRRI) in August 2016, in partnership with Religion News Service (RNS) showed why people are leaving the church.[1]
Nones do not generally leave religion due to negative experiences. Sixty percent said they simply "stopped believing" in their childhood religion, while 32 percent cited their family's lack of religious commitment. Less than a third — 29 percent — said negative religious teachings about gays and lesbians was important to why they left their childhood religion and only 19 percent cited the clergy sex-abuse crisis.

Gloomier still for religion is this — nones now make up 25 percent of the American population, making them the single largest "faith group" in the U.S., ahead of Catholics (21 percent) and white evangelicals (16 percent).
But contrary to what you may assume from the data, majority of the nones still believe in God. 22% said that God is a "person," while 37 percent see God as "an impersonal force." One in five nones say a belief in God is "necessary" to morality.
It is just that they stopped believing in organized religion.
Brandon Vogt, a Catholic blogger and best selling author is equally as concerned. In his blog post on this subject, he summarized some key findings of various polls and surveys.
10% of American adults are now former Catholics
When Catholics leave the Church, they become:

49% – "None" (aka "unaffiliated" or "no religion")
25% – Evangelical Protestant
13% – Mainline Protestant
13% – Other (Mormon, Jehovah's Witnesses, Jewish, Muslim)
79% of former Catholics leave the Church before age 23(Pew)
As to why they are the leaving:
Pew Survey – "Faith in Flux" (2009) –percentage of former Catholics who said reason(s) below played a role in their departure

71% – Just gradually drifted away from the religion
65% – Stopped believing in the religion's teachings
43% – Spiritual needs not being met
29% – Unhappy with teachings about the Bible
26% – Dissatisfaction with atmosphere at worship services
18% – Dissatisfaction with clergy at congregation
10% – Found a religion they liked more

Diocese of Springfield Exit Surveys (2014)– percentage of former Catholics who said reason(s) below played a role in their departure

68% – Spiritual needs not met
67% – Lost interest over time
56% – Too many money requests
48% – No longer believe
47% – Dissatisfaction with atmosphere
38% – Too ritualistic
36% – Too formal
36% – Music not enjoyable
66% of "nones" agree that "religion causes more problems than it solves"
Next: Why are Muslims leaving the Mosques?