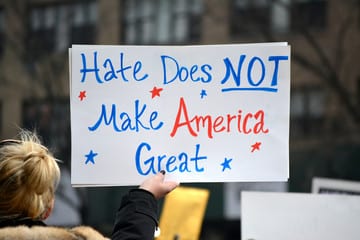 Earlier today, 4 young men were charged in Greece, upstate New York in a plot to kill a Muslim community named Islamberg. The NY police seized 23 guns and homemade hand grenades from them who hail from the Rochester area. No terrorism charges have been filed, which is to be expected. After all the alleged criminals were Non Muslims white males plotting to kill a Muslim community, not the other way around. And so far there is not much news media coverage!
I first heard of this arrest on KCBS radio. The police, nor the KCBS report has called this a terror plot. In fact I have been waiting for hours to see ANY coverage on CNN and Fox news. Crickets so far. What would you think the media coverage would have been like if these 4 individuals were Muslims plotting to attack the local community?
The plot was uncovered when a student casually showed a photo to his fellow students and made a remark along the lines of ' this could be a potential school shooter'. The students informed the school administration and they contacted the police who later uncovered the plot. Kudos to the students who reported this the way they were supposed to! They are the real heroes and likely saved many innocent lives.
Four young men including a minor, all from suburban Rochester, were arrested and charged with criminal possession of a weapon and conspiracy, according to court documents. They were expected to appear in court on Wednesday. The four individuals were planning the attack for a month, according to the police. "They were homemade bombs with various items — black powder, BBs, nails, inside a container," Police chief Phelan said.
According to the AP report, Islamberg is a small community in upstate New York is a peaceful community.
It was settled by followers of Pakistani cleric Sheikh Mubarik Gilani. The mostly African-American settlers first came to the area in the 1980s to escape crime and crowding in New York City.
According to the Greece, NY police chief, three of the four boys were boy scouts and two of them were Eagle scouts. Ouch!
It is painful because I know the boy scouts of America is a fine organization. My son spent several years as a boy scout and I know first hand the values taught to the boys are not in line with what these young men are charged with. I used to help organize the scouts day at the Oakland As baseball stadium several years ago when my son was in middle school.
According to NY Times report:
Law enforcement officials also found three improvised explosive devices, homemade bombs that appeared to be filled with black powder and nails, Mr. Phelan said. It was unclear whether they were capable of being detonated, he said, but they were sent to an F.B.I. laboratory in Quantico, Va., for further examination. Court documents described the devices as a large cylinder, a medium-sized cylinder and a Mason jar, all wrapped in duct tape.
I have written in past a few times that the law enforcement agencies have long maintained that in America the real threat is not from Muslims but from far right wing white extremists. This incident seems to be consistent with that assessment.
It is clear that the hate crimes against minorities, including the Jews, blacks and Muslims have risen since Donald Trump became the president. His hateful rhetoric may have inspired, and possibly even encouraged these extremists and terrorist to convert their hate into actions. He may not be directly responsible for these cowardly acts but must bear some responsibility. Some would argue he bears ALOT of responsibility.
And if you were expecting President Trump to comment on this or condemn their (alleged) acts, think again. I have not seen a word from the White House. Once again, do you think he would have remained silent if these were Muslim young men plotting to bomb a NY suburban town?
We just finished observing Martin Luther King Day and probably saw hundreds of people quoting "Hate cannot drive out hate, only love can".
Unfortunately, we are seeing more hate from the top, and the far right.
I fear this won't be the last such plot foiled. I fear that these four are not the only ones. I fear that Muslim community is not the only target of their hate and there are others at risk- including Jews, African Americans, Hispanics and other minorities. I also fear there will be attacks on the mosques, synagogues, churches, temples and other places of worship. In fact they have already been such instances, just that that the rising hate will result in more attacks.
I hope that the commercial media will this news with the attention it deserves. I hope it will be called what it is – a terror plot.
I also hope that one day, we will see America being great again. That we will be free to express who we are and we will be free to practice our religion without fearing for the safety of our communities, our families and our children. Amen.