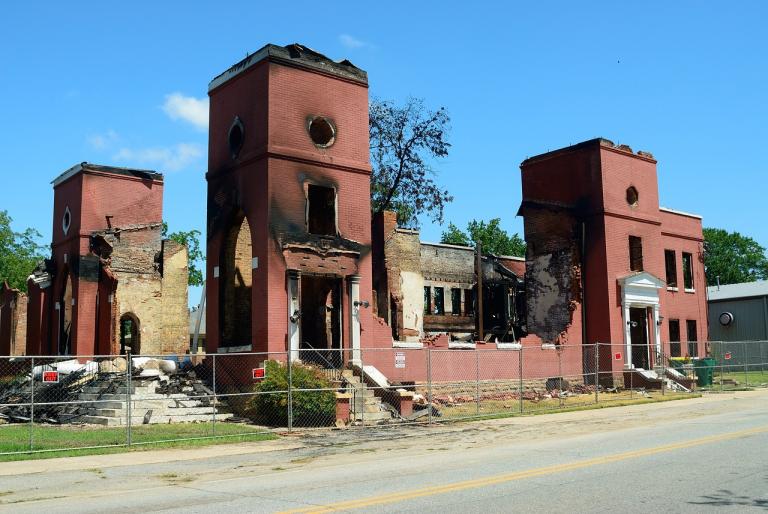 There has been a spate of attacks on synagogues, mosques and churches recently. This has the potential to divide the faith community. However, we are also seeing that these attacks are doing the opposite of what the haters are trying to do: bringing Muslims, Jews and Christians together. The attacks have yet another serious consequence- driving people away from faith altogether, as I will explain below.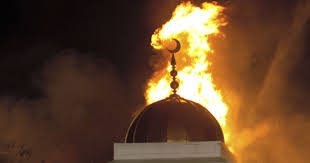 The terror attack on the two mosques in Christchurch reverberated through the globe. There was an outpouring of support for the Muslim community from Kiwis of all faith and background. Canadian prime minister gave a passionate speech in the parliament, calling for people of every faith to unite against hate once and for all.
The attacks also raised concerns for creating counter attacks by extremists.
The terror attack on the Tree of Life synagogue in Pittsburg, as well as the most recent attack on a synagogue of Poway in San Diego area also resulted in outpouring of support for the Jewish community. It brought people of all faith and people from all walks of life expressed solidarity with the Jewish community.
The terror attacks in Sri Lanka on Easter Sunday had the same effects. It resulted in outpouring of support for the Christian community.
Then there were three little known fires in Louisiana last month. The police arrested the suspect- the son of a sheriff in a suspected case of hate. The suspect, Matthew Holden's social media activity points to his Neo-Nazi white supremacist mindset.
Another little known terror activities is occurring in India, with death threats and destruction of churches, as reported by CBN. Not infrequent are the incidents of the destruction of mosques by Hindu fundamentalists.
You see just because they are not the minority group, the Christian churches are not immune from such attacks.
After each attack, there is community outpouring of support and the famous 'thoughts and prayers' statements. The faith community then braces themselves for the next such attack. Such is life in the 21st century.
The attacks have resulted in unprecedented acts of solidarities, not just words. Muslims and Jews groups have joined hands like never before.
From an islamic perspective, the churches, synagogues and the mosques where Lord's praises are celebrated are to be protected, as this verse from the qur'an emphasizes.
And had there not been Allah's repelling some people by others, certainly there would have been pulled down monasteries and churches and synagogues and mosques in which Allah's name is much remembered; and surely Allah will help him who helps His cause… 22:40
I am also very concerned that these attacks on places of worship will drive people away from faith- any, and all faith. I had published a post titled, UnChurched, UnSynagogued and UnMosqued- Why Are They Leaving Religion? outling the complex reasons as to why people are leaving the places of worship of their respective faith. I can not help but think that the hate expressed against each other can be helpful at all for the followers of any religion. Whether it's the Hindus destroying mosques and churches in India, Muslims destroying the churches in Sri Lanka, white supremacists Christians destroying mosques in Christchurch, black churches in Louisiana, the synagogues in Pittsburg and San Diego, they are not bring good name to their respective faith. They are in fact doing the opposite- driving people AWAY from their faith.
These attacks have also made us review our security measure as we no longer consider ourselves safe in our places of worship.These attacks on one hand help bring people together. On the other hand, these attacks have made the work of peacemakers that much more difficult. We must call out the haters among ourselves. We need to ponder why the extremists become extremists. What can we do as a community to help prevent future extremists and haters? We cannot just continue to issue statements of support. We need to develop programs to examine the root causes that lead to such terrible actions. I admit this is a complex task. the road is long and bumpy but we need to start somewhere.
If we have to succeed, we need to be even more committed than the haters. Our resolve to build bridges has to be stronger than their desire to burn them.
United we stand.