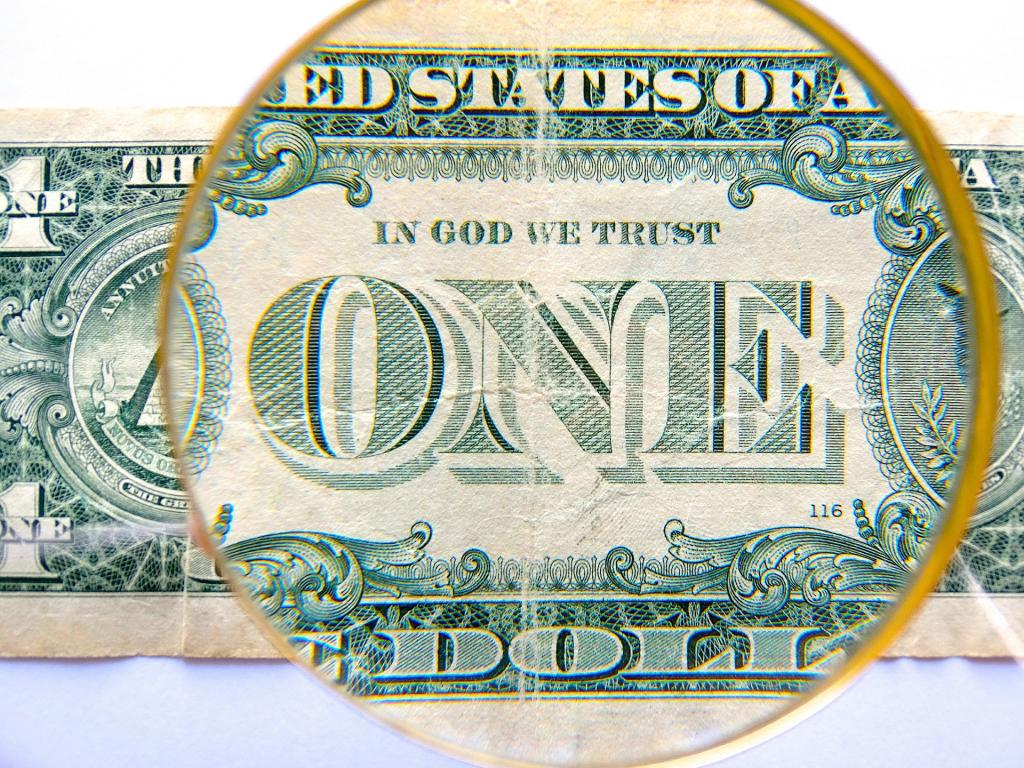 You may have read it on US currency and coins and you may have said the phrase yourself or heard others say it. What does 'trusting God' means? What does it NOT mean? A brief history of its appearance on US currency and references in the Bible and the Qur'an are outlined here. In the end, we will address what 'In God we trust' mean and does not mean.
Contrary to the common belief, the phrase does not appear in the Bible verbatim but many variations are found as noted below.
IN GOD WE TRUST- in all caps, was declared the national motto of the United States by the 84th congress in July 1956. IN GOD WE TRUST was first used on paper money (dollar bill) in 1957. But it first appeared on 2-cent coin back in April 1864. This phrase has obvious religious connotation and has been challenged by atheist and secular groups. Even though 'putting our trust in God' is a major theme in Islam, the phrase, as far as I know,  does not appear on the currency of any Muslim majority country.
Verses from Bible
Believing and trusting God go hand in hand as we will see here.
Trust in the LORD with all your heart, and do not lean on your own understanding. In all your ways acknowledge him, and he will make straight your paths. Proverbs 3:5-6

Delight yourself in the LORD, and he will give you the desires of your heart. Commit your way to the LORD; trust in him, and he will act. Psalm 37:4-5

And those who know your name put their trust in you, for you, O LORD, have not forsaken those who seek you. PSALM 9:10

Blessed is the man who trusts in the LORD, whose trust is the LORD. Jeremiah 17:7

Surely God is my salvation; I will trust and not be afraid. The LORD, the LORD himself, is my strength and my defense; he has become my salvation. Isaiah 12:2

Trust in the LORD forever, for the LORD, the LORD himself, is the Rock eternal. Isaiah 26:4
'In God we trust' in the Qur'an
In the Qur'an, verses with clear implications are found in numerous places, and some that say it verbatim, at least in 2 places, which I am going to narrate first.
Indeed we shall have forged a lie against Allah If we go back to your religion after Allah has delivered us from It, and it befits us not that we should go back to it, except if Allah our Lord please: Our Lord comprehends all things; His knowledge; in Allah (God) do we trust: Our Lord! decide between us and our people with truth; and Thou art the best of deciders. The Qur'an 7:89

So they said: On Allah(God) do we trust: O our Lord! make us not subject to the persecution of the unjust people. The Qur'an 10:85
This verse will be quoted again to provide a fuller context.
God loves those who put their trust (in Him)
Thus it is due to mercy from Allah that you [addressing Muhammad]deal with them gently, and had you been rough, hard hearted, they would certainly have dispersed from around you; pardon them therefore and ask pardon for them, and take counsel with them in the affair; so when you have taken a decision, then place your trust in Allah; surely Allah loves those who trust (in Him). The Qur'an 3:159
Who should put their trust in God?
The Qur'an further highlights the type of people who put their trust in God.
Believers
Muslims-submitters
"Those who trust"
Believers put their trust in God. This phrase is repeated a few times. One such verse is noted below.
 If Allah (God) helps you, then there is none that can overcome you, and if He forsakes you, who is there then that can help you after Him? And on Allah (God) should the believers put their trust. The Qur'an 3:16
Muslims (submitters) should put their trust in God. The Qur'an considers Moses and many Biblical prophets 'Muslims', meaning submitters to One True God. His nation were also called "Muslims" in the global sense.
 And Moses said: O my people! if you believe in Allah, then rely on Him (alone) if you submit (to Allah). So they said: On Allah (God) do we trust: O our Lord! make us not subject to the persecution of the unjust people. The Qur'an 10:84-85
'Those who trust', should put their trust in God– is another oft-repeated phrase, such as this one.
No reason have we why we should not put our trust on God. Indeed He Has guided us to the Ways we (follow). We shall certainly bear with patience all the hurt you may cause us. For those who put their trust should put their trust on God. The Qur'an 14:12
So what does 'Trust in God" mean?
 Firm belief in the reliability, truth, ability, or strength of someone or something. Merriam Webster dictionary
Another meaning in the dictionary  for "trust" is "one in which confidence is placed".
One can spend hours explaining what putting trust in God means in our daily lives from a religious perspective. It means that we may strive for the best results or best of things for us, but after working hard, we leave the results up to Him. If we are starting a business, we use our skills and experience and do our due diligence, but then put our trust in God for the outcomes and results. Same goes with when we start a project- building a place of worship, opening up an orphanage, homeless shelter- you name it. We may worry about not having the resources, but if we have good intentions, use our best efforts, then we leave it up to God and not worry too much about the outcomes. It means that we truly believe that God is sufficient for us as a helper, protector, healer and someone who looks after us.
Put simply, it means we will turn to (and not away from) God in our affairs, no matter what happens- good or bad.
Trust in God does NOT mean that:
1.We believe everything will go according to how we want it to go because  "we are trusting God to do good for us".
2. If the results are different than what we wanted, that God will explain it to us. We just have to trust Him. God does not owe us any explanation.
3. It definitely does NOT mean that we stand put and do nothing because "we are putting our trust in God". One of the verses in the Qur'an basically says we get what we work towards. Bible says that we will reap what we will sow. If we are not working hard in class, for example, we should not expect  an"A" grade, simply because we decided to 'put our trust in God'. If we have an illness, we should not stop seeking proper medical care because "we trust God will heal us".  Conversely, when we do seek the best medical care available, we then put our trust in God for healing.
What does "In God, we trust" means to you?
What are your own experiences when you placed trust in God in your affairs?
Don't forget to sign up for my newsletter (see sign up in the upper right corner) to receive the latest blog posts.
Images: courtesy of Pixabay.com