I have a gully. Some people have a forest, I have a gully. It's only about 7 blocks from my house. The deep gully has houses lining the tops of the sides. People walk, run and bike through it. But it's the wildest, greenest space that I can get to without driving.
I've been needing to get out more. Get offline. Get away from the bills and to-do lists. I've been taking the kids for walks up and down it, almost daily. This piece of land and I are taking our relationship to the next level, from mere acquaintances to an actual friendship. I am finding that kindred spirits are everywhere.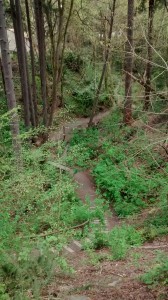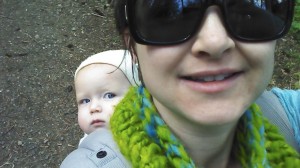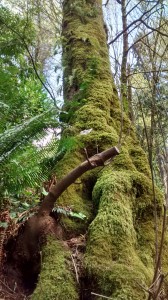 Someone has turned a tree into a shrine. There is a porcelain doll face that you can just barely see here. There are nooks and crannies filled with pieces of colored glass, sea shells, rocks, and barnacles. My son added offerings: a shell one day and a small mint the next. Below is a hand made addition to the tree.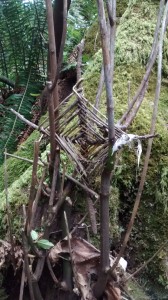 A few people have taken chalk (not paint) to the railings. The entire rail reads "anarchy is for lovers".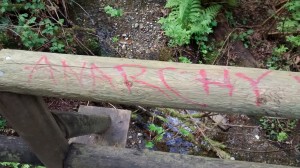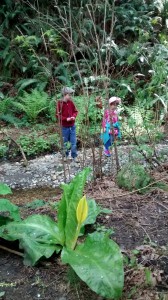 My older children, above, play in a stream bed, where about six skunk cabbage plants bloom.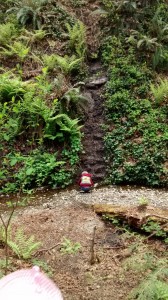 Other people have left their creative marks in the space as well.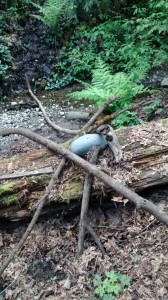 Humans have left more permanent marks. Below you can see the water pipes that break the canopy in one spot.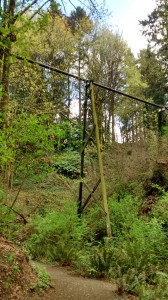 This railing is hard to read here, but it says "Live wild, be free". Great advice for us all.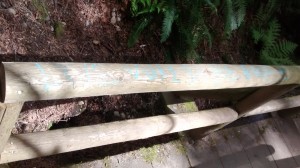 (All of the pictures are from my phone. Sadly, they are more blurry on wordpress, and I can't size them appropriately on this version, for whatever reason.)