It's Throwback Thursday!  Originally published in the Pantheon blog, May 16, 2010.
"What would give light must endure burning." – Victor Frankl
As I was saying, there's a historical conflation between witches and fairies. There's also a long-established relationship between the Otherworld and artists. You could make a case that this relationship goes back as far as our species; one of the things that marked the shift to modern humans was a sudden outpouring of art. The cave paintings of Europe are one example of a world-wide phenomenon. That art also was originally shamanic or religious in nature.
Rather more recently, the Fair Folk developed a reputation for being fond of musicians and poets. Thomas of Ercildoune got spirited away to "fair Elfland" and returned as Thomas the Rhymer. It's said that if you spend the night on the seat of Cadair Idris in Wales, in the morning they'll find you "dead, mad, or a poet"—which also indicates the cost of pursuing such gifts.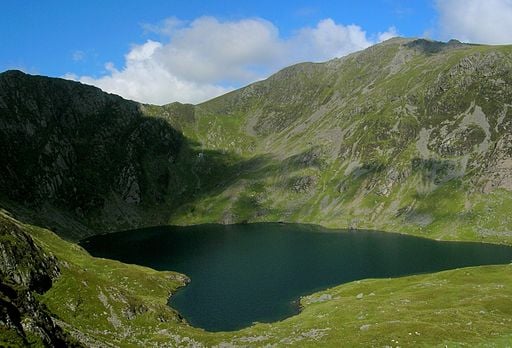 The number of creative types in Feri is poetically apt and mythologically resonant, but I think it has to do with the focus and concerns of the tradition and what it tends to do to you. Steve Hewell describes it thusly:
"The path of Feri is not always easy or safe; it's not for everyone. It requires a rigorous self-honesty and a willingness to delve into our own darkness as a source of power and self-healing. It teaches us to go into all the hidden places where we have buried the parts of ourselves we fear and hate, and find there the source of beauty, love, creativity, and authenticity. It brings us face to face with our own divinity, so that the raw power of the living universe flows through every part of our being."
One could, and I would, say the same thing about art. It's certainly a description of the requirements for making good art. I once remarked that practicing Feri was a lot like lighting yourself on fire. I am also here to tell you from personal knowledge that it's also not unlike writing a novel, which Flannery O'Connor described as "a terrible experience, during which the hair often falls out and the teeth decay. I'm always irritated by people who imply that writing fiction is an escape from reality. It is a plunge into reality and it's very shocking to the system."
If this all sounds a bit uncomfortable and possibly daft, you are correct. But oh, the beautiful light.