The Summer Solstice – Litha – 20th-23rd June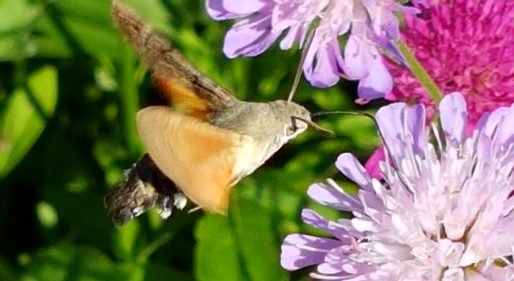 Following on from the Beltane theme of celebrating life this sabbat is also about the abundance of beauty on our planet and all that she provides for us.  Ideal food to share is honey, fresh vegetables, citrus fruit, summer fruits, summer squash, salads, herbs (such as basil, fennel, lavender, lemon verbena and thyme), ale and mead and of course if the weather is good … anything you can chuck on the BBQ.
The longest day and the shortest night of the year.  This is a time to celebrate the completion of the cycle that began at the winter solstice – the sun is at the height of its power and although hopefully the hot days of summer are yet to come this is the point when the year starts to wane.
Connect to this moment by taking time to stop, be still and look back over the past few months, celebrate your achievements and acknowledge your failures, make sense of your actions and learn from them.  Focus now on what you want to nurture and develop during the coming months.
Foraging
Whilst you are out and about enjoying the sunshine you may find broom buds, chickweed, fat hen, marsh samphire, nettles, sorrel, watercress, wild rocket, horseradish, chives, wild fennel, elderflowers and wild mushrooms in the fields and hedgerows.
In season
Veggies that are in season during June/July are globe artichokes, asparagus, aubergine, beetroot, broad beans, broccoli, cabbages, carrots, cauliflower, courgettes, cucumber, fennel, French beans, garlic, lettuce, onions, peas, potatoes, radish, runner beans, spinach, tomatoes, turnips and watercress.
Fruits that are in season during June/July: Apricots, black currants, blackberries, blueberries, cherries, gooseberries, greengages, loganberries, melons, peaches, nectarines, raspberries, red currants, rhubarb, strawberries and white currants.
Oaty Biscuits
(makes 25)
275g/9 ½ oz porridge oats
100g/3 ½ oz plain flour plus some extra for dusting
100g/3 ½ oz granulated sugar
50g/1 ¾ oz Demerara sugar
½ teaspoon bicarbonate of soda
A pinch of salt
225/8 oz margarine or softened butter
Flavours – you can add any of these (or come up with your own):
Lavender buds (1 tablespoon) but make sure it is from your own garden or for culinary use
Grated lemon zest (1 dessert spoon)
Fennel seeds (1 teaspoon) or lemon balm, finely chopped (1 tablespoon)
Vanilla – add a teaspoon of vanilla extract
I have even added a handful of chocolate chips which works well too
Method:
Preheat the oven to 180C (Gas mark 4).
I use the porridge oats as they are but if you prefer a smoother texture to your biscuits you can give them a whizz in the food processor first.  Add all the other ingredients and mix until it comes together as dough (you may need to add a bit more flour at the end if the mixture is too sticky).
If you are adding any flavours add them at this stage too.
Lightly flour a work surface and roll the dough out to about 5mm thickness.
Cut out using a cookie cutter and place on a baking try (no need to grease or line the tray)
Bake in the oven for 15-20 minutes, they should be pale golden in colour and slightly firm.
Cool on a wire rack.
Magic of the ingredients:
Oats – prosperity
Sugar – to make life sweet, love and lust
Salt – protection and warding negative energies
Lavender – love, protection, purification, happiness and peace
Lemon – love, friendship and purification
Vanilla – love and lust
Lemon balm – success, love and healing
Fennel – protection, purification and healing
Lemon & Mint Tea
Handful of lemon balm (Melissa officinalis) leaves (washed)
Sprig of mint leaves
Teaspoon of honey
½ pint boiling water
Pour hot water onto the leaves and allow to steep for five minutes then strain and add a teaspoon of honey.  This can be drunk hot or chill in the fridge and add ice cubes for a refreshing cool drink.
Magic of the ingredients:
Lemon balm – success, love and healing
Peppermint – love, healing, purification, psychic powers
Taken from A Kitchen Witch's World of Magical Food by Rachel Patterson