A little bit of new moon magic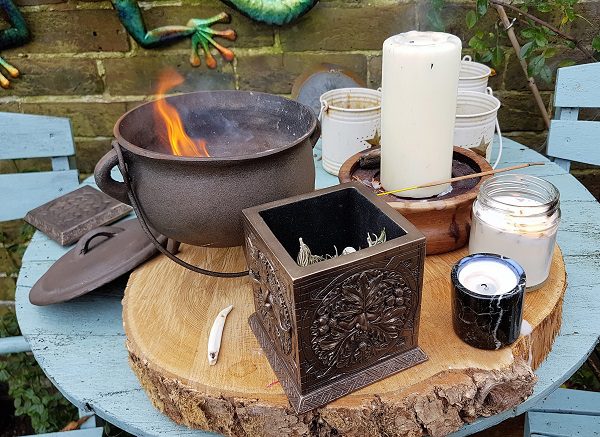 I am essentially super busy, often stressed and therefore occasionally laps-a-daisy in working my Craft.
However, there is one thing that I regularly do…every new moon I set intentions in motion to keep the money flowing so that bills can be paid, and abundance comes my way. Not just of the monetary kind (although that is necessary to keep the bank manager happy) but also of the good health and happiness variety too.  Because we all deserve that.
Each new moon I write a cheque from the universe to myself.  You can print off copies of these from the internet, just type 'abundance cheque/check' into Google.
Originally back in the mists of time I would write an abundance cheque 'for the money I needed' but someone pointed out to me that it quite a limiting phrase.  So now I ask for 'abundance, prosperity, good health and happiness'.  That gives the universe a bit of scope to work with for the extra nice things.
I used to just fold the cheque and pop it on my altar, but I now work a little ritual that involves burning the cheque from the previous month. The flames hopefully taking any debts or outstanding payments with them.  I then pop the cheque into a decorated box and add all sorts of herbal goodies.  I go with my intuition, so it might be cinnamon, dried beans, seeds and/or dried herbs.
So far it hasn't let me down…
It's all new
The new moon is a wonderful time to make new beginnings of all types.
It is also an appropriate time to start something creative.
New projects at work can also be launched.
The first day of the new moon is best devoted to the planning stages of ventures. It is good to feel just a little excited and filled with anticipation, although your energy may not be at its highest.  A day or two into the cycle is the time to take the initiative, apply for that job, and start house hunting or any similar endeavours.
Good for attracting positive energies, bringing about change, good luck and growth.
New Moon colours
Green, white, orange and red
New Moon herbs, oil & incense ingredients
Sandalwood, frankincense, copal, myrrh, rose, saffron, sweet grass, heather, patchouli, cinnamon, lavender, verbena, witch hazel, jasmine, cardamom, cypress, ginger, nutmeg, orange, chamomile and lemon
New Moon crystals
Garnet, petalite, sapphire, quartz, labradorite, carnelian, charoite, peridot and phenakite.
New Moon oil recipe
4 drops patchouli essential oil
3 drops cedar wood essential oil
4 drops sweet orange essential oil
Add to a base oil such as sweet almond or grape seed (about 15mls of carrier oil should be about right).
New Moon incense recipe
2 parts copal resin
2 parts sandalwood
1 part dried rose petals
A few drops of myrrh essential oil
The 'new moon' phases
Dark
The two or three days when the sky is dark and you cannot see the moon at all, hence the term 'dark'.  Often considered to be part of the new moon phase, but I like to keep them separate.  I think the dark moon has a magic all of its own.
The moon is actually facing fully the sun, showing its dark side to the earth (must be a Darth Vader joke here somewhere).
This phase has also been referred to as the 'dead moon'.  The dark moon provides an opportunity for introspection and inner work.  It also allies nicely with shadow work.  Some choose not to work magic on the dark moon, but I have found it to be very successful especially if it focuses on personal growth and insight.  Look to divination and mediation for insight into your inner self.  Take time to really see yourself how others do and to take stock of how you treat other people and yourself.  Why you act and react as you do.
Dark Moon magic: Contemplation, inner work, planning, plotting and looking ahead.  This is really 'you' time, make the most of looking after and doing things for yourself.
New/Crescent
When you can just see the first slither of the moon in the sky.
Magic: New beginnings, new adventures, new projects, anything new really, changes and opportunities.
Inspiration, manifesting, planning creating and wishes.
Potential, dreams, anything is possible, ideas and intuition. This is the phase you should use for starting stuff.
Waxing
Bigger than a slither but not yet full, moving from new to full.
Magic: Increasing, knowledge, prosperity, fertility, communication, healing and legal matters.
Exploring, courage, flourishing, moving forwards and growth.
Manifesting, visualizing, intentions, wishes, faith and determination.
This is the phase for building…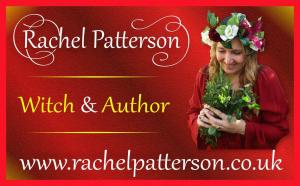 Recipes and correspondences from Pagan Portals Moon Magic by Rachel Patterson