Moon Magic: January and the moon when wolves run together
In all honesty January is probably my least favourite month. The festivities are over, no one has any money and it is a long time until pay day. Add to that the weather is usually pretty awful. Over the years I have learnt to accept it as a restful month. Quiet and contemplative before the preparation for new growth, plans and schemes in February and March. It has taken time but now I try to embrace the quiet, new energy and make it a month of organisation. Clearing away that which didn't serve in the previous year and making lists (I do love a good list) of ideas and inspirations that come to me.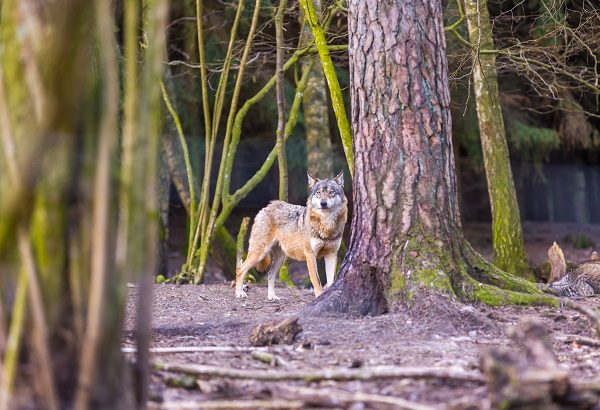 Seek
I tend to work a lot with meditation and divination in January to gain insight and ideas for the coming months. Look within and really 'see' what needs to be done, sorted, tweaked or re-balanced to create the life you want.
My recommendation is to take this month slowly. Most of us ate too much last month and it would probably have been an incredibly hectic month. So take your time getting back into routine (I love a good routine too).
Divine
Use the energy of this month to strengthen your connection to the divine. Clear your altar and give it a good clean remembering to dust all the items you removed as well. Lay out a fresh altar cloth and use your intuition to re-place items. Spend some time each day, even just a few moments to re-connect with the divine in whatever form you work with. Ask them to send you insight and inspiration for the year ahead.
January magical energies
Sluggish, below the surface; beginning and conceiving, protection, reversing spells. Conserving energy by working on personal problems. Getting your various bodies to work smoothly together for the same goals. Work towards your aspirations, new projects, bringing balance to your life and your emotions and bring in some clarity. Inner work, creativity, aspirations, balance, clarity, truth, divination, spiritual connections and enlightenment.
January moon names
Wolf Moon, Quiet Moon, Snow Moon, Cold Moon, Chaste Moon, Disting Moon, Old Moon, Hard Time Moon, Dwarf Seal Moon, Holiday Moon, Cooking Moon, Moon when wolves run together and Moon of Little Winter.
Wolf Moon/Wolves run together – The January moon seems to have connections to the wolf in several cultures. I suspect because they are seem around and about during January because snow covers the ground and they are looking for food.
Disting moon – Dating back to the Middle Ages, 'disting' was a festival often held on January 25 to prepare for the return of spring.
January correspondences
Herbs: Crocus, snow drop, rosemary, chickweed, ash, rowan, bay, parsley, sage, thyme, mimosa, citrus, lavender, mint, juniper, cedar, cypress, bergamot, frankincense, marjoram, oregano, nuts and cones
Colours: White, violet, black
Stones: Garnet, onyx, jet, chrysoprase, rose quartz, pink tourmaline, rhodochrosite, ruby, moss agate, amber, fire opal and clear quartz
Trees: Birch
Animals: Fox, coyote, pheasant, blue jay, goat and otter
Sign: Capricorn
Deities: Freyja, Inanna, Sarasvati, Hera, Ch'ang-O, Sinn, Abundantia, Don, Erce, Lakshmi, White Buffalo Calf Woman, Gaia, Devi, Pachamama, Sheela Na Gig, Isis, Ganesha and Thor.