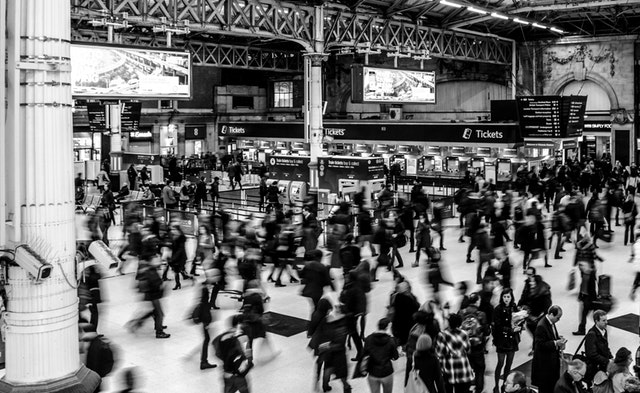 Be honest. Are you struggling to find peace? If so, you have plenty of company. We are all so busy and overloaded that finding peace seems difficult, if not impossible. What, if anything, can we do to fix this frustrating problem? In the Gospel from today's daily Mass, Jesus tells us how to find peace in a crazy world:
"I have told you this so that you might have peace in me. In the world you will have trouble, but take courage, I have conquered the world." (John 16:33)
Let's break down his message and look at 3 Key Points:
1. We Will Have Problems
Like it or not, we all have problems. They are part of life. Being a Christian doesn't make us immune from suffering and trials. As he always does, Jesus tells the truth and gives it to us straight.
2. Jesus Is Bigger Than Our Problems
No matter what comes your way today, Jesus can handle it. He is all powerful. If he can perform miracles and rise from the dead, he can help you find a job, pay your bills or deal with a serious illness. When he says that he conquered the world, he isn't kidding.
3.  Find Your Peace In Jesus
The closer you are to Jesus, the more peace you will experience. When I make time to pray, read the Bible and make it to daily Mass, I always seem to find peace in the midst of my daily challenges. Give it a try. Take a deep breath and let him do his thing!
One More Thing…
Let's be honest, sometimes it's not easy to find Jesus in the challenges of life. I totally understand. Here's something that will help. In today's First Reading, we see an encounter between St. Paul and some disciples in Ephesus:
He said to them, "Did you receive the Holy Spirit when you became believers?" They answered him,"We have never even heard that there is a Holy Spirit." (Acts 19:2)
Are you sometimes guilty of acting as if you've never heard of the Holy Spirit? We all do it at times. As we head toward Pentecost, be sure to call on the Holy Spirit frequently. He will help to draw your attention to Jesus, even when things begin to spiral out of control!