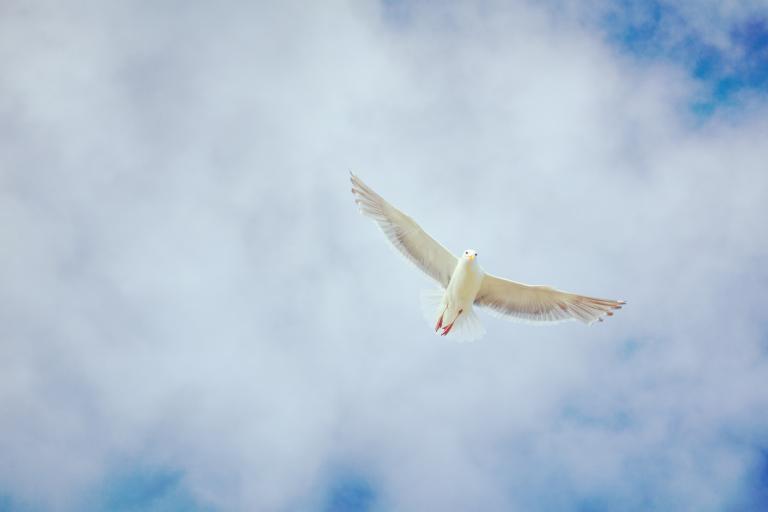 Stephen, filled with the Holy Spirit, looked up intently to heaven and saw the glory of God and Jesus standing at the right hand of God, and Stephen said, "Behold, I see the heavens opened and the Son of Man standing at the right hand of God." (Acts 7:55-56)
Are you willing to suffer persecution and death for the sake of Jesus ? In all honesty, most of us will probably cringe at the thought and hope we never get put in that situation. In today's First reading (Acts 7:55-60), we learn the details of the death of St. Stephen, the first Christian martyr. How was he able to willingly lay down his life for the sake of Christ? The secret lies in the fact that Stephen was filled with the Holy Spirit.
Filled With the Holy Spirit?
We may been baptized and confirmed, but are we filled with the Holy Spirit? Probably not, but that can change. We can stir up the Holy Spirit dwelling in us by praying a very simple prayer. And, while we may never be asked to be martyred for the sake of the Lord, wouldn't it be great to have that kind of faith?
Here's the prayer. It is powerful and I pray it many times throughout the day. Give it a try and see what happens. Don't panic if you don't feel anything right away. This prayer is always answered and will bear fruit over time. I guarantee it.
Are you ready? Here it is…
Come, Holy Spirit!
Email me and let me know how it works out. I'd love to hear from you!
You can find out more about the power of the Holy Spirit by listening to this week's episode of my podcast.