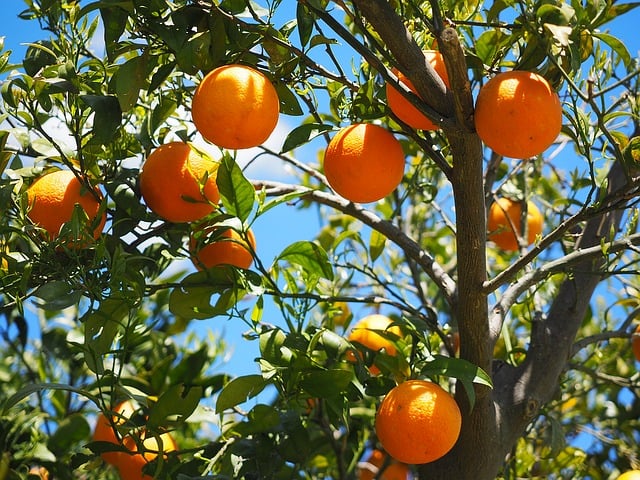 Have you noticed that there's been a lot of Holy Spirit talk in the past few weeks? I've been hearing it at church, in blogs and it's all over Catholic media. And there's a good reason for it. Tomorrow is Pentecost Sunday and the Holy Spirit is definitely the "star of the show". But here's something to ponder. When the Spirit descended on the members of the early Church (Acts 2), there was a drastic change in them. They prophesied, spoke in tongues and were thought to be drunk! We receive that same Holy Spirit when we are baptized, but often there seems to be no real change in us. How can you tell if the Holy Spirit is working in your life?
Known By Our Fruits
In his Letter to the Galatians, St. Paul identified the fruits of the Holy Spirit:
But the fruit of the Spirit is love, joy, peace, patience, kindness, goodness, faithfulness, gentleness, self-control. (Galatians 5:22-23)
If the above list of character traits can be used to describe your life, you can be sure that the Spirit is active and working powerfully in your life. For the rest of us, however, all is not lost. There is something we can do.
Come, Holy Spirit!
I've written about this before, but it definitely bears repeating. We should be asking for a new outpouring of the Holy Spirit several times each day. It can be as simple as saying, "Come, Holy Spirit". It is a request that will not be denied.
According to Jesus:
"And I tell you, Ask, and it will be given you; seek and you will find; knock, and it will be opened to you. For every one who asks receives, and he who seeks finds, and to him who knocks it will be opened. What father among you, if his son asks for a fish, will instead of a fish give him a serpent; or if he asks for an egg, will give him a scorpion? If you then, who are evil, know how to give good gifts to your children, how much more will the heavenly Father give the Holy Spirit to those who ask him!" (Luke 11:9-13)
Each time you ask, the Holy Spirit will come alive in a new way and it will become easier to live a life that produces all of that good fruit. Be persistent. You'll mess up, but that's okay. Don't let it stop you. If you keep asking and try to follow the lead of the Holy Spirit, you'll begin to see a difference in your life.
Want To Learn More?
I discussed this topic on this week's episode of The Gary Zimak Show. If you can spare 30 minutes, give it a listen. EMAIL ME with comments or questions and we can discuss.