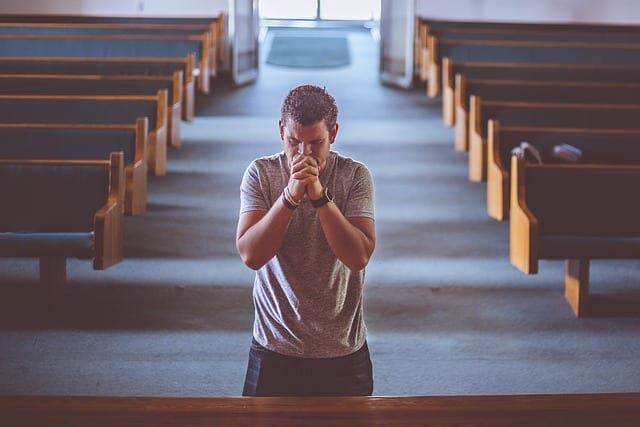 I know what it's like to worry about my problems. From the time that I was a young child, I wasted many hours worrying about what happened in the past and what might happen in the future. It took me many years to do the following:
Cast all your worries upon him because he cares for you. (1 Peter 5:7)
Not only is this message easy to understand, but it's great advice. God can do all things and he cares about me, so it only makes sense to let him handle my problems. Simple, right? Not for me. It took me a long time to start doing this. Why was it so difficult? The answer can be found in the previous verse:
So humble yourselves under the mighty hand of God, that he may exalt you in due time. (1 Peter 5:6)
It takes a lot of humility to get down on your knees before God and admit that you can't handle your problems, but it's the truth. He is mighty, we are not. Without God's assistance, we are completely helpless. It's all about humility.
Let's pray…
All Powerful God – I know that you can do all things and I know that you love me. I kneel before you today and admit that I cannot fix the problems in my life. Instead of worrying about these issues, I hand them over to you. Please take control and let me know if there's anything you want me to do. Together, we make a great team, but you're the boss. With you in charge, I trust that all things will work out for the best. I ask this in Jesus' mighty name. Amen.
Like what you're reading? Click HERE to get BE NOT AFRAID with GARY ZIMAK delivered to your inbox each day for FREE!