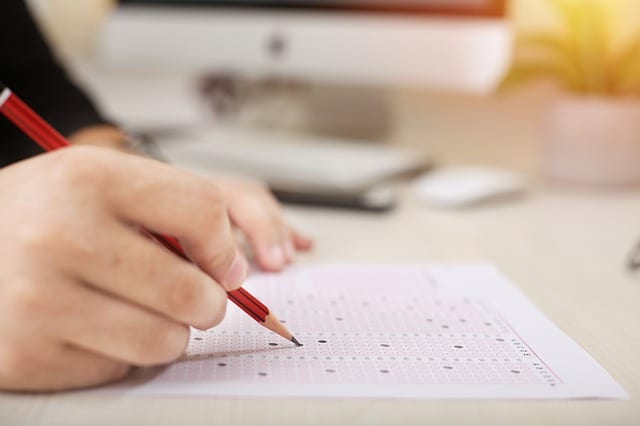 So what do you think? Does God really test us by allowing us to experience various trials? Here are some of my thoughts from Stop Worrying And Start Living…
After these things God tested Abraham, and said to him, "Abraham!" And he said, "Here am I." (Genesis 22:1)

The idea of being tested is not very appealing, is it? In particular I don't like the thought of being tested by God. This verse clearly states that it does happen, however. God didn't test Abraham to learn how he would respond (he already knew that), but to help him grow in faith. Make no mistake about it—God will test you, too. You will experience events in your life that will give you the opportunity to trust God even when you're scared to death. How will you respond?
When facing the storms of life, we only have two choices. We can trust God or turn away from him. That's the test. Over the course of my life, I've done both. I have learned that trusting him is the best response. He will never desert us and he really does know what he's doing.
Like what you're reading? Click HERE to get BE NOT AFRAID with GARY ZIMAK delivered to your inbox each day for FREE!