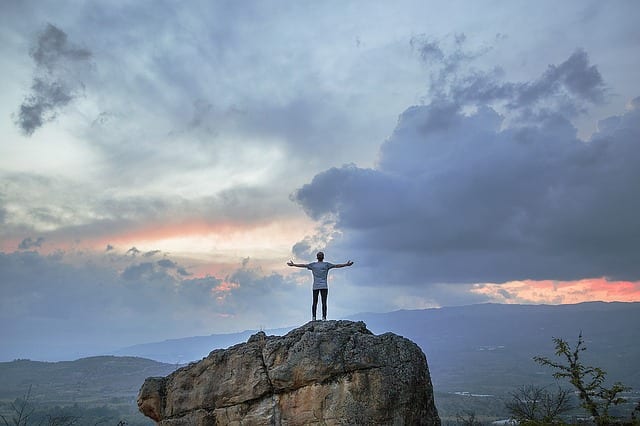 What makes you feel safe and secure? Money in the bank? A car with a good safety rating? A clean bill of health from the doctor? Working for a large, thriving corporation? A fully charged cell phone? I could go on and on, but you get the point. Deep down inside, we're all looking for peace and security. Unfortunately, however, we typically seek that security in things that really aren't that secure.
Today's Responsorial Psalm (Psalm 62:6-7,9) spoke loudly to me and I'd like to share it with you:
R. In God is my safety and my glory.

Only in God be at rest, my soul,
for from him comes my hope.
He only is my rock and my salvation,
my stronghold; I shall not be disturbed.

Trust in him at all times, O my people!
Pour out your hearts before him;
God is our refuge!
The Lord is an unchanging Rock and he alone can give you the peace and security you seek. Let's pray…
Abba Father – We give you thanks for being our secure refuge in the storm. All things are possible for you. Please help us with all of our problems and grant us the peace we so desperately need. We ask you to guide and protect us as you did with Noah, Abraham, Moses and the prophets. Thank you for hearing and answering our cry for help. We ask this in Jesus' name. Amen.
Like what you're reading? Click HERE to get BE NOT AFRAID with GARY ZIMAK delivered to your inbox each day for FREE!