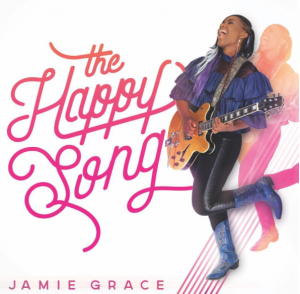 Have you ever had a situation that frustrated you and you finally just rolled with it because there was ultimately nothing you could do about it? That's where I was recently when I was staying at a hotel in Los Angeles for a Livestreaming Summit for Periscope.
To make a long story short, I had tried to just move my reservations at this hotel and no one would do it unless I paid the ridiculous amount of $200.00 and higher, which would've brought the total for a one night stay over $400 #TrueStory
To top it off, once we were at this hotel, which I am not naming on purpose, their bellman service was rude, their restaurant wait staff was dismal and their valet parking was ridiculous and their internet service for our event was just about non-existent.  Even though the Summit I was at gave us validated parking for the event, this hotel refused to accept my three day validation because we never moved the car.   So the morning my husband and I were checking out of this hotel, we were talking to the onsite manager and explaining to her what our experience had been and that's when I heard someone call my name.
I turned around and it was two time Grammy nominated and Billboard nominated, Dove Award winning singer-songwriter,  actress,  YouTuber and  podcast host Jamie Grace.  I was shocked and elated at the same time.
Here's why.  A few months prior to this "chance" meeting I had set up an interview with Jamie for Bible News Radio.  One of my closest friends loves Jamie's music and had introduced me to it about a year earlier.  I wanted to bless my friend by giving her an opportunity to interview Jamie on my show and after about a year of going through various channels to set up an interview with Jamie, I was finally able to secure the interview just in time for my friends birthday.  Needless to say, I was excited beyond words and thoroughly excited that I was going to have the blessing of blessing my friend and also having Jamie Grace on my show.
Then, as things happen in life, Jamie had to cancel the interview because she had some serious health problems at the time and couldn't talk and her ears were all clogged up and it was just not good.  I felt sad for Jamie and we prayed for her and were eventually notified that she was able to rebook the interview.
The day of the interview came and Jamie connected with us via Zoom and my friend and her were chatting and getting things set up for our live interview that was going to happen on Periscope and BlogTalkRadio and then the time for the interview to start happened and all of our technology crashed. #TrueStory
It was the only time in the history of me doing live broadcasting that I have actually ever had EVERYTHING crash.  In fact, it was pretty much my worst nightmare coming to pass.
But here's the thing, Jamie Grace was a trooper through the whole thing.  She went on with the interview, which we fortunately recorded locally on my computer and my friend spent about an hour talking to her.  Afterwards we posted the rough cut video on our Periscope channel and every one still got to see it.  In retrospect now, it's actually a relatively funny story and comical.  At the time, not so much.
However, here's what stands out to me about Jamie.  I've interviewed well over a thousand guests by now and she has got to be the most humble person I have ever interviewed.  There's a genuine joy that Jamie has and a genuine love for the Church and the body of Christ.  She has a powerful testimony and a quirky sense of humor and she's truly an amazing person.
I have since listened to all of her music and have fallen in love with all of it because the lyrics are deep, fun, poignant and full of worship and love for Christ.
Jamie has a new CD coming out soon called The Happy Song and I cannot wait to hear it.  One cut from the new release is Party Like a Princess which is cutting edge electronic fun! Truly fun!
Now back to this "chance" meeting.  I share all of the above to give you an idea of our relationship with Jamie and I share with you how she actually approached me at this hotel, which incidentally she didn't have to.  I probably would've missed seeing her if she didn't see my husband or see my very notable hair.
I live in Tennessee and Jamie just recently moved back to California with her family so that her mother, who is battling some serious health problems, can get better medical care.  In fact, you can give to Mama Mona's Medical/Moving Expenses fund.
The bible teaches us that the Lord directs our steps.  I had tried for three days to change my reservation at this hotel.  If I had succeeded in that endeavor I wouldn't have been in that hotel lobby at the same time as Jamie.  In fact, here's another thing about that meeting.  I was actually supposed to meet a friend that morning about two hours earlier.  It also turned out that my friend was sick and had to cancel our meeting.  Jamie was there because her publicist got stuck in Los Angeles traffic.
My conclusion: God wanted me there at that time so He could surprise me with a cool blessing.
So, let me encourage you.  Next time things seem to be not going your way, remember my "chance" meeting with Jamie Grace.  Seriously, what are the odds that THAT would happen?  Pretty good when you have a Father in heaven directing your steps.
And don't forget to go and buy Jamie's latest CD, it will bless you.  I promise.
Here's our short meeting with Jamie.  Enjoy!