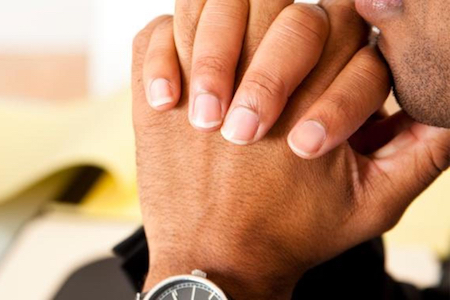 I reconnected with Chris Jordan a while ago, founder and "Chief Steward" of Electro Acoustics in Fort Worth. Chris is passionate about creating audio and visual perfection in landmark venues across Texas. He's also passionate about building a business that glorifies God.
Chris challenged me and a group of pastors and business leaders to pray a simple prayer for the next 45 days: "Father, create a movement among business leaders in DFW that would bring men and women to Jesus, impact our culture, care for the poor, and unify our churches." I took the challenge.
Now, Chris and I want to challenge you to pray for the workplace in your area. We put our heads and hearts together and wrote seven short prayers, one for each day of the week, that we're committed to praying over the next year. I put each day's prayer on my Outlook calendar as a weekly recurring appointment at 6:30 each morning and set a reminder so I won't forget. Here's what we're praying:
"Father, create a movement among business leaders in our community that will bring men and women to Jesus, impact our culture, create economic opportunities for the poor, and unify our churches."
Sunday: Father, as we gather as Your church today, we thank you for our pastors and spiritual leaders who equip us to serve You seven days a week. Give them wisdom and clarity as they teach and prepare us to do our work in service to others and for Your glory when we go to our places in the ministry of our daily work. (Colossians 4:2-4)
Monday: Father, thank you for the work You've given us to do. May we do it with all our heart and be a fragrant aroma of Christ that is strong and attractive. May our work reflect Your character and nature to all, and may thousands of people come to Christ through our witness. (2 Corinthians 2:15)
Tuesday: Father, thank you for Your commitment to make us like your Son. Help us to exercise integrity in everything we do, and lead us to recognize and repent of any unfair or unrighteous practice that cannot be done in Your name and for Your glory. (Matthew 5:16; Romans 8:29)
Wednesday: Father, thank you for the beauty and bounty of creation. Help us to steward it well, and help us to prosper so that we may be exceptionally generous and bless others. Enable us to create more and more good jobs so that those who need work can experience the dignity of meeting their own needs and have enough to share with others as their cup overflows. (Genesis 1:27-28; 1 Thessalonians 4:11)
Thursday: Father, thank you for the gifts, abilities, and opportunities You have given us. Help us to lead with humility, do quality work, and serve our coworkers and community. (Proverbs 22:29; Ephesians 2:10; 6:9)
Friday: Father, thank you for the courage and stamina to stand up against temptation, trials, and persecution as we imitate Christ in all we do. May we be pure and gentle, knowing that we too have a Master in Heaven. (John 15:20; 1 Peter 5:6-11)
Saturday: Father, thank you for the place of leadership and influence You have given us. Raise up pastors and business leaders to work together to multiply spiritual leaders in the workplace who will live out their calling to Your glory. We ask that You use today's leaders to raise up leaders for the future who will carry the gospel to the next generations. (2 Timothy 2:2)
Receive twice monthly updates from the Center for Faith & Work on key articles, events and resources that help you connect Sunday worship with Monday work. Sign up here.
If you are looking for other workplace prayers or articles about work and prayer you can find more here.
This article was originally posted here at CenterforFaithandWork.com.