When I was a kid, I was taught a lot of things by rote: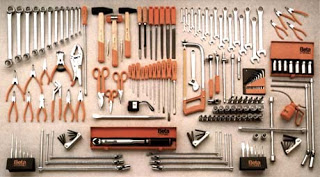 The Alphabet
The colors of the rainbow
The pledge of allegiance
The Planets (although the list I learned is now outdated)
US States and capitals
The multiplication table
You know the drill. You are given the right information which you repeat over and over until it sticks. This approach was even used to teach me about prayer. I was taught the Lord's Prayer in the same way, and a few other psalms and prayers as well. These set prayers formed the framework in which I approached prayer as a young child. Perhaps some of you also were taught prayers like this.
As I entered middle school, prayer became a bit more nuanced. Rather than a memorized prayer, I used a memorized formula. I was taught to pray using the P.R.A.Y. acronym.
P- Praise (tell God how great God is)
R – Report (tell God about what's been going on in your life both good and bad)
A – Ask (tell God your prayer requests)
Y – Yield (spend time handing over your life and circumstances to the will of God)
Both prayers and formulas can be VERY useful, but they are only tools to help people reach the heart of prayer, which is about connecting people with God. There are many other tools that can help people pray. One of the challenges of learning how to pray is learning to expand your tool box and be attentive to where God might be leading you to pray. As you grow older prayer forms that might have worked well at one point in your life, may give way to new ways of meeting with God.
There is no "right" way to pray for everyone, but there might be a "right" way to pray for you.
Not every prayer form will work for everyone, a rule that I have learned to live by is "pray how you can, not how you can't" they key thing is that you are praying. As much as I would love to pray the seven hours of the divine office every day, like monks and religious do, I simply don't have the time. It doesn't make me any less holy or effective, it simply means my own prayer life has to fir the vocation God has given me.
The "right" way to pray is the way that connects you with God right here and right now.
A helpful way I have found to keep that connection growing is to have a large
Tool Box
of prayers. Having a large tool box of prayers means that you are familiar with a wide variety or prayer techniques. None of these constitute a singular right way to pray but each of them might help you connect with God in a richer and more powerful way.
Below I have included a list of prayer tools that you might want to check out. Take a look at one or two that you haven't tried, and brush up on one that you are familiar with.
An incomplete Prayer Tool Box