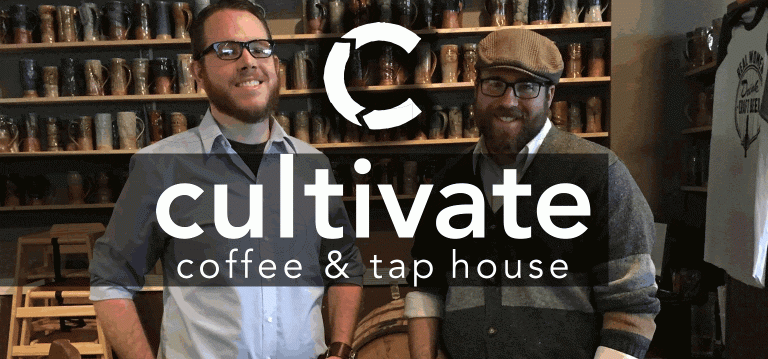 As some of you may have heard, I am in the process of turning an old auto/electric shop into a Café and Tap house. It's an incredible project (in my unbiased opinion). We will be serving high quality local beer and coffee at the highest level (something I have a great deal of passion about (exhibit a, exhibit b).
All of what we will be doing will be oriented toward bringing people together and helping address the issue of hunger in the world. We will be partnering with local organizations who are working to end hunger in our community and will be developing a program to help support those who are providing sustainable solutions to hunger around the globe.
We will even be using some of the land on our property to grow fresh produce that we will use to help support those will limited access to healthy food in the community.
We recently got a matching grant from the state of Michigan which means if we can raise $50,000 we will get $50,000.
On top of that today only, gifts to Cultivate will be matched not only once, but TWICE! Thanks to some very generous donors, every dollar given up to $3,500 between now and 11:59 PM will be matched once by the MEDC and again a second time!
It would be amazing if we could achieve the $50,000 matching goal by May 3rd! We are inviting a community to gather around the craft of coffee and beer to impact the cause of world hunger.
We made an amazing video explaining it which I'm sure some readers might find interesting which you can find on the campaign page here: bit.ly/cultivateypsi
If you have anyone in your life who might be interested in the project please pass it along. You can view the video we made explaining the project below! We are a 501c3 non-profit so all donations are TAX DEDUCTABLE!
Cultivate Coffee & Tap House from Cultivate on Vimeo.
Thanks for letting me share a little bit about what's going on in my life. Let me know if you have any questions or concerns.